Attention commercial property management companies and Boards of Directors in the Greater Toronto Area! Are you struggling with old, inefficient boilers that are costing you money and causing frequent breakdowns during the winter months? It may be time to consider a retrofit installation of high-efficiency boilers. Recently, a 17-storey building in North York underwent a boiler retrofit project that involved the removal of two old Powermaster boilers built in 1967 and the installation of five modern Lochinvar Power-Fin boilers. This retrofit resulted in improved energy efficiency, increased reliability, reduced maintenance costs, and a five figure energy rebate. If you're looking to upgrade your building's HVAC system from a spooky old machine room, to a modern heating plant, then contact us today to learn more about how we can help you achieve this goal.
Two two gas/oil fired boilers from 1967 were original to the building and looked like something from a scary cartoon. Everything in this P1 level boiler room was original and was asking to be removed.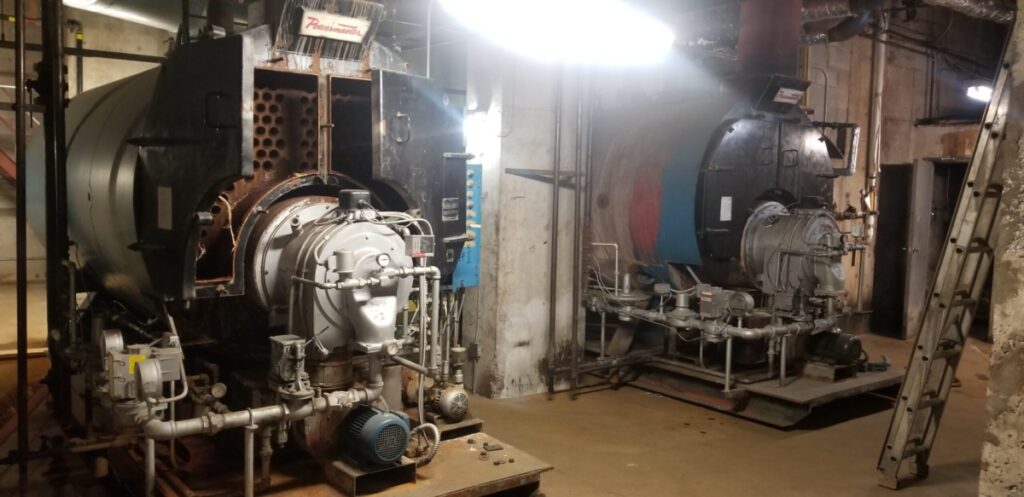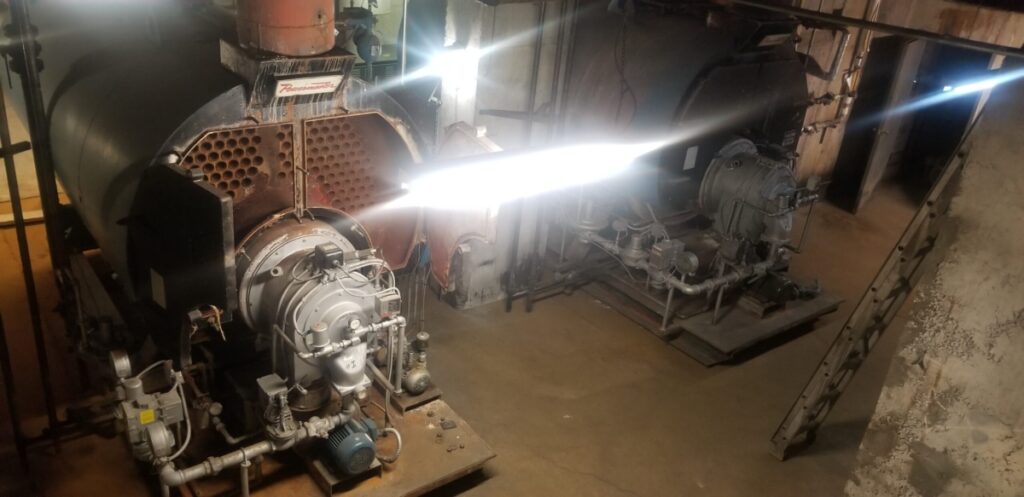 Five new modulating boilers stand proudly serving the building's new heating and hot water production plant. Please continue reading and watch our videos from this three month project in North York, ON.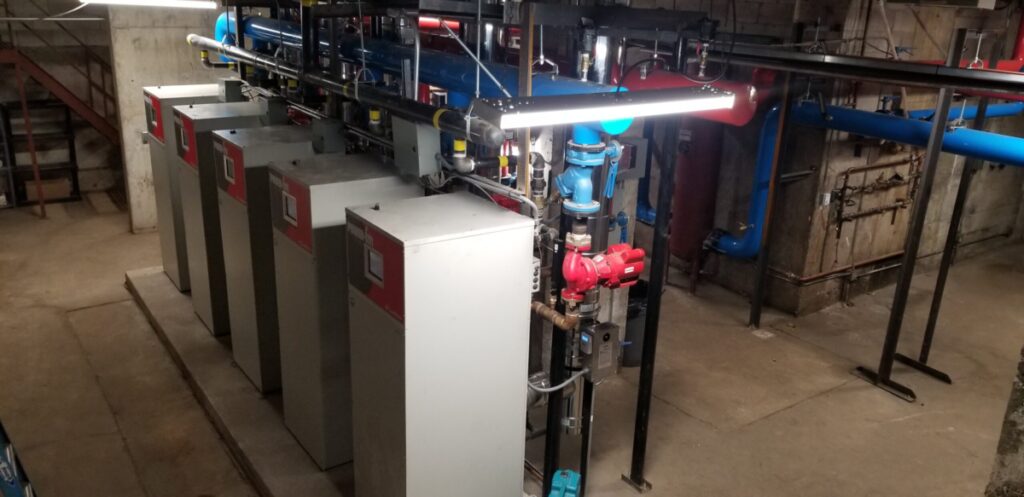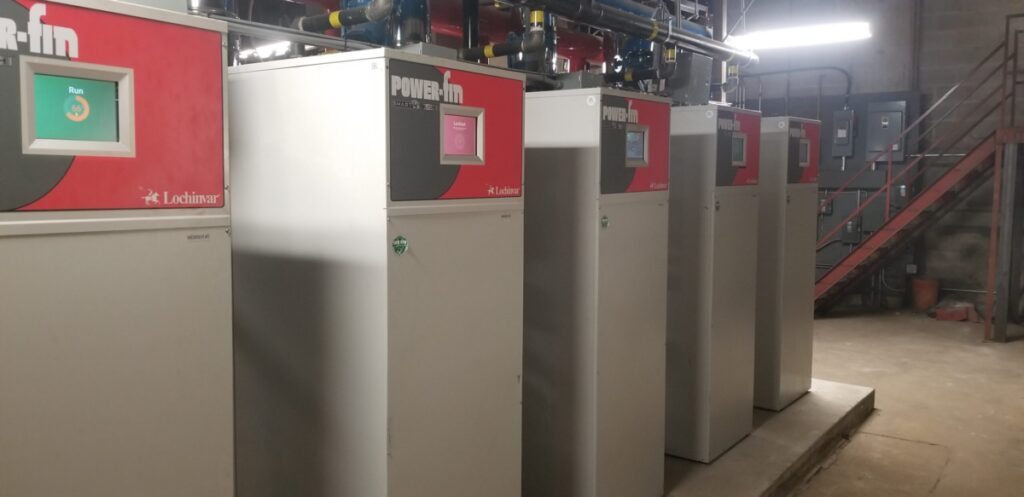 The first step in any retrofit project is the demolition phase, and it's a crucial one for ensuring a successful install. In the case of this 17-storey building retrofit project, this phase took three weeks and involved filling five large containers with scrap steel. A well-executed demolition and clean-up sets the foundation for the rest of the project and helps ensure that the new equipment will operate at peak performance for years. To achieve this, it's important to work with an experienced contractor who understands the proper procedures for demolition and disposal of materials. This won't only ensure the process is performed safely, but also with little disturbance to the residents of the building.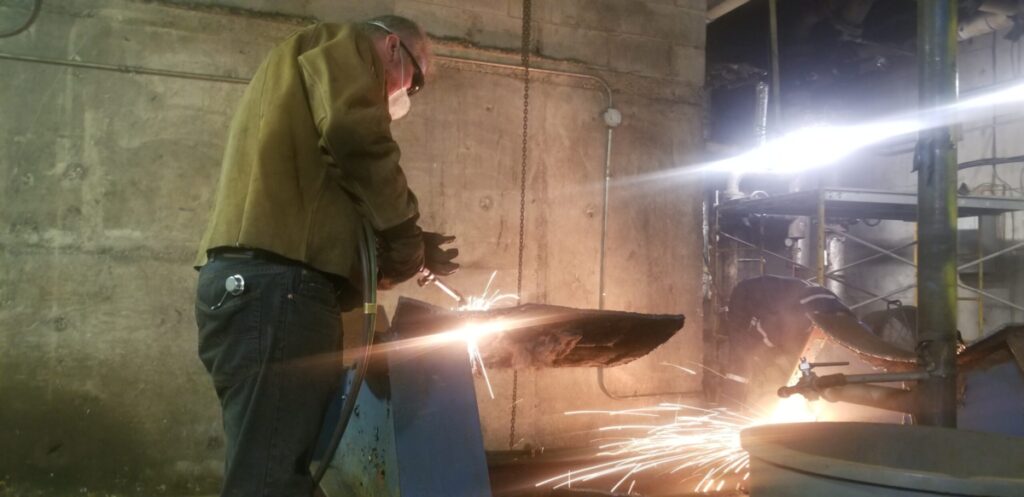 The demolition phase of the retrofit project involved more than just removing old equipment and disposing of scrap material. It also included the dismantling of a 30-foot concrete chimney located on the roof of the 17-storey building. To ensure the job was performed safely and efficiently, a professional company was contracted for the job. The chimney was broken down into small pieces and taken downstairs for disposal. In addition to the demo, the same company was also responsible for installing the new stainless steel chimney. This new chimney was a necessary component of the new boiler system. A special permanent rig was constructed to hold the new chimney in place while they connect each piece and safely lower it 170 feet down into the boiler room and connect it to each new boiler.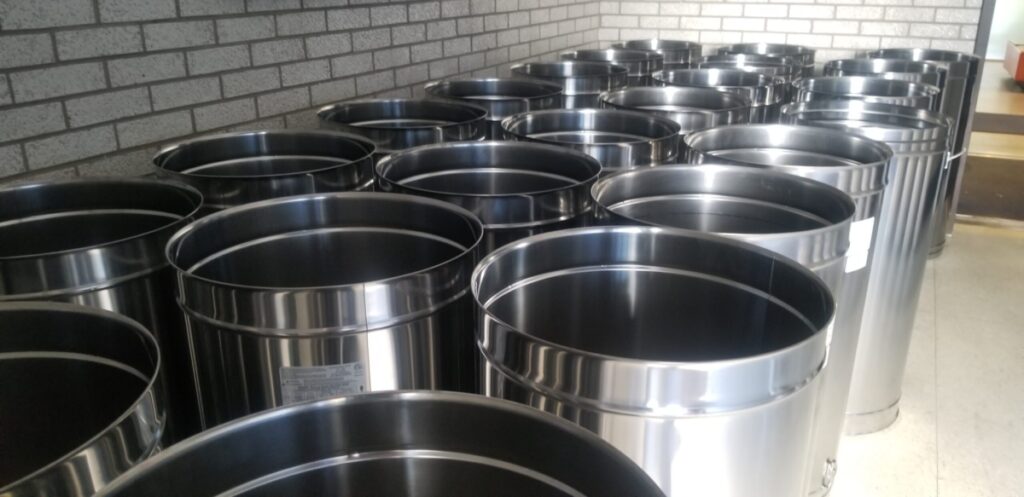 When the temperatures outside started to drop, we knew that time was of the essence. The property manager was counting on us to meet mandatory heating start-up deadline so we couldn't afford any delays. Understanding the importance of this project and how it could impact the lives of the building's occupants during the cold winter months, we pulled out all the stops. We worked overtime to connect the new boilers to the gas, water, chimney, and electrical systems. Even under the pressure of the approaching single-digit temperatures, we never compromised on quality. At Blackrock HVAC we only work with experienced technicians and use only high-quality durable materials to ensure high standards. At the end of the day, we were proud to have played a role in bringing warmth and a new heating system to this building!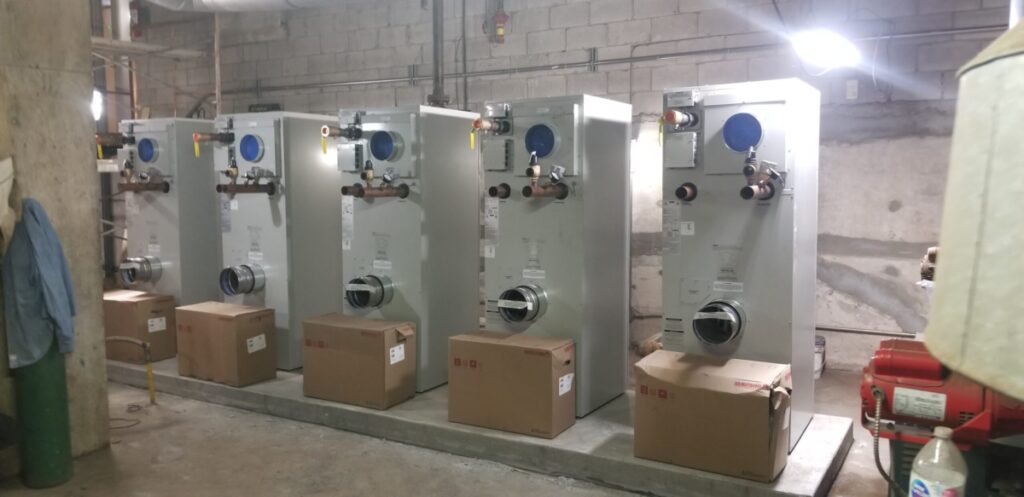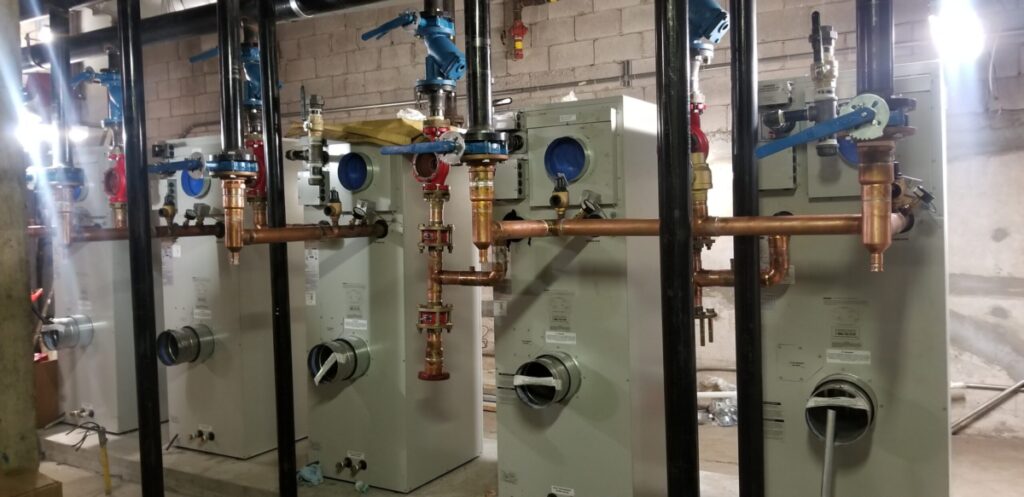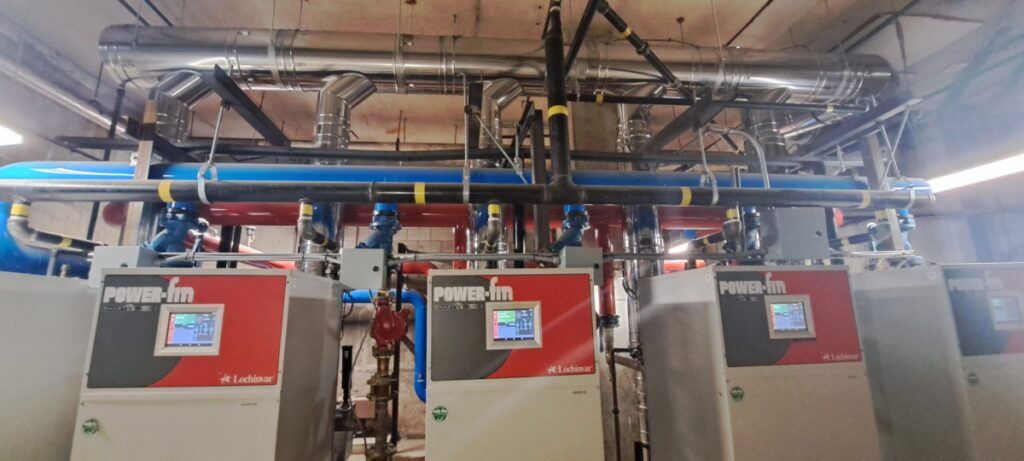 As a property manager or person needing to call for service, you want a heating system that you can rely on to keep your tenants comfortable throughout the year. The Lochinvar Power-Fin and other similar boilers offer Wi-Fi connectivity that allows you and your service company to remotely monitor and adjust the settings, providing you with complete control. Additionally, the Power-Fin boilers we used are built in the United States and designed to be very durable by using high-quality materials that can withstand the rigors of daily operation.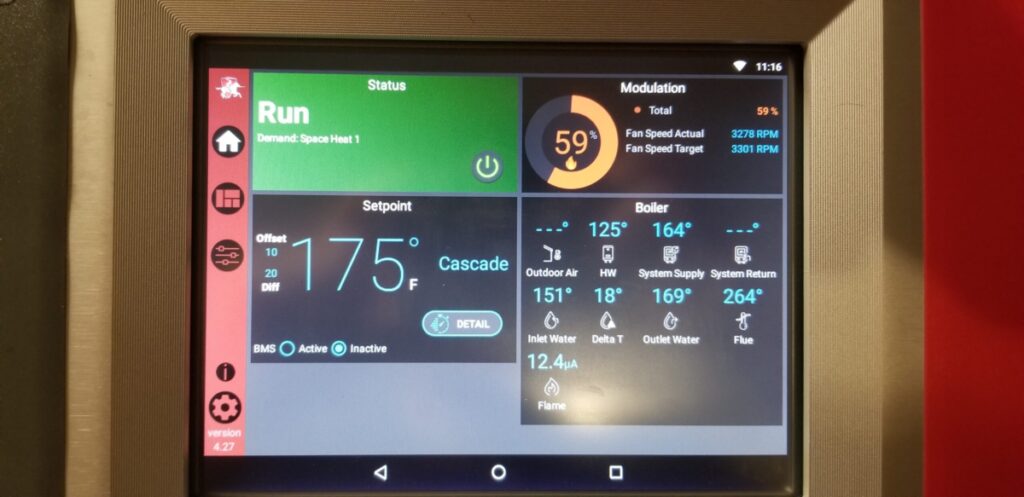 Upgrading the heating system in your condominium is a significant investment, but one that can pay off in many ways. We understand that the cost of such an investment can be intimidating, but we're committed to working with you to find a solution that fits your budget. At Blackrock HVAC we pride ourselves on delivering the latest in heating technology. Imagine the peace of mind that comes with knowing that your property is equipped with a top-of-the-line heating system that reduces energy bills and improve overall efficiency. Don't let another winter go by with an outdated heating system. Contact us today to learn more about our retrofit solutions and how we can help you make a smart investment in your property's future.