Written by Senior Technician.
October 2016.
Mission: To build a reliable and stylish modern mechanical room.
First you"ll need to know how a hydronic hot water heating system works using radiators.
Next we'll have to explain how a "gravity system" works.
Then we'll summarize what the owner had to do in order to upgrade his Etobicoke home's heating system to a modern type.
Blackrock HVAC took on the job of removing the old and replacing with new. It wasn't easy, but it was a lot of fun. If you are looking for HVAC contractors in Ontario to take care of your project from A to Z please keep reading.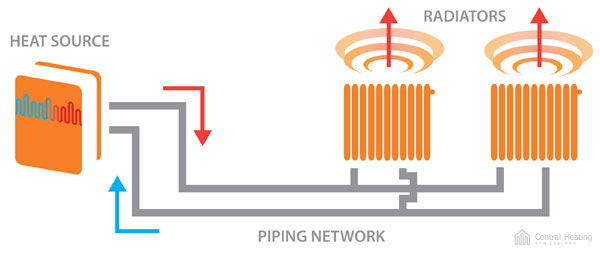 Welcome to the Aviation Themed Mechanical Room!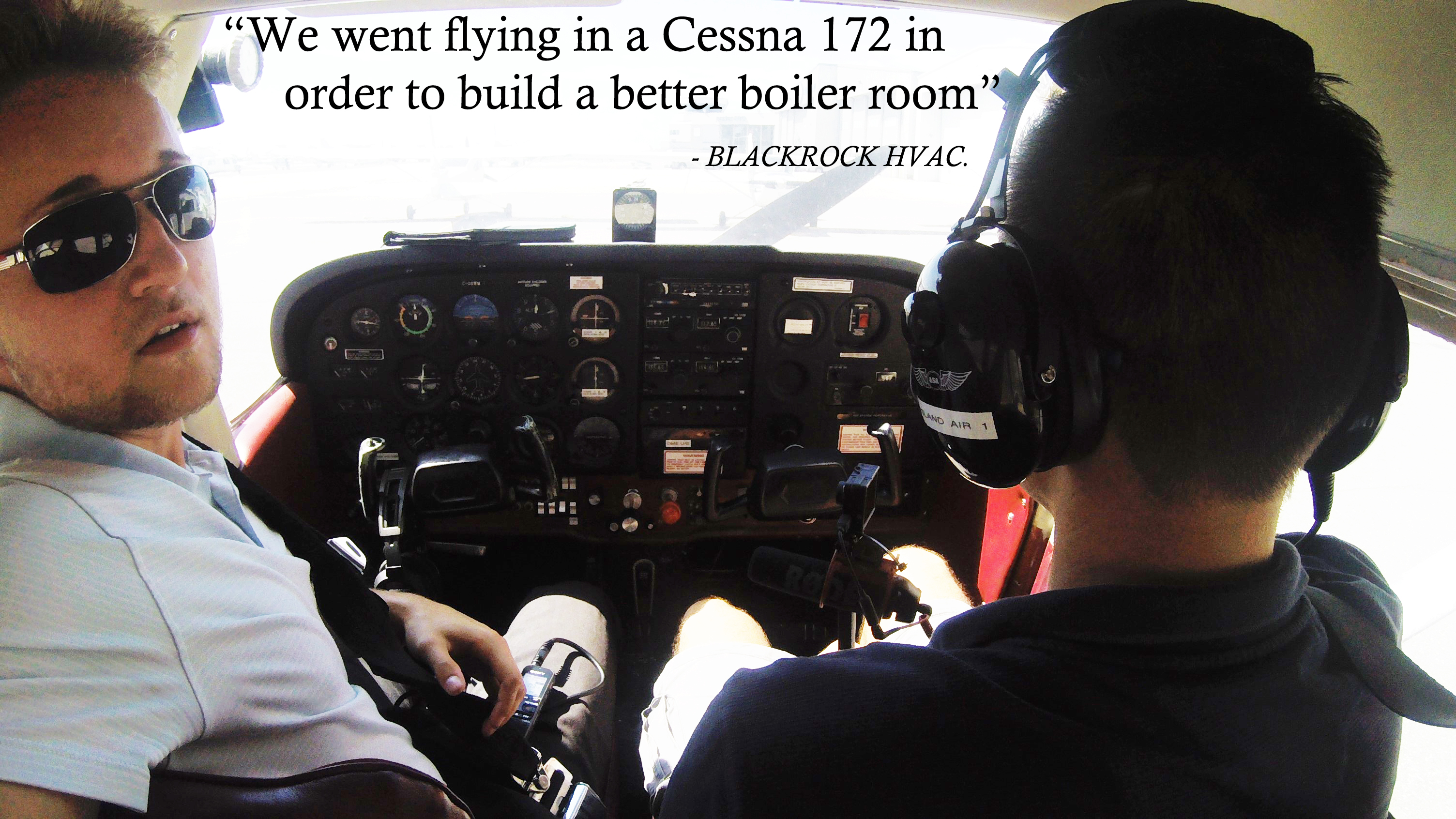 CHAPTER ONE.
The First Encounter. 
Meet this 1950's gravity boiler.
Birthplace: Etobicoke, Ontario. Canada.
History: Originally a coal fired gravity heating system.
Converted to oil fuel during the 1970's.
Added a separate loop for basement radiators in the 2000's.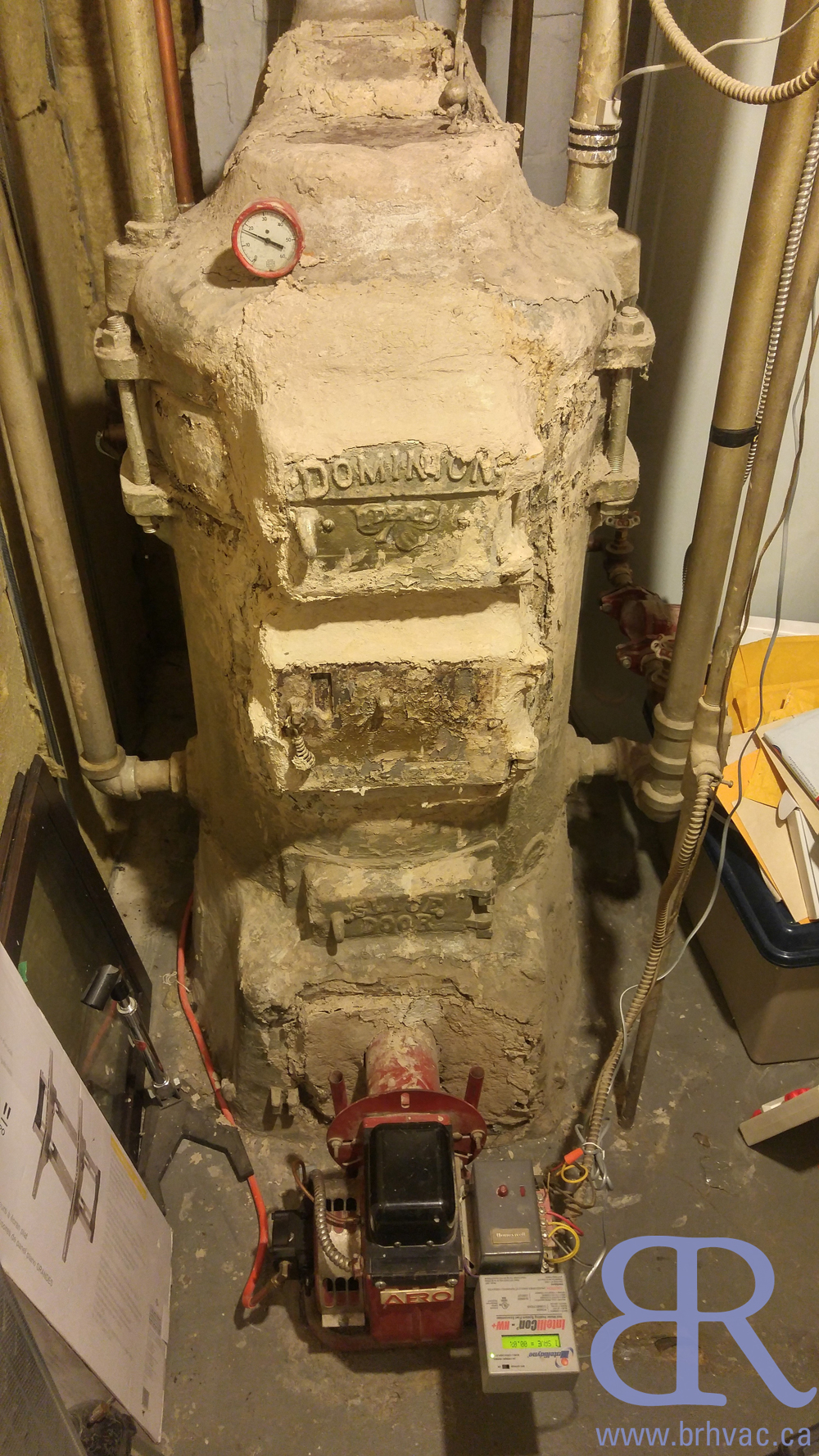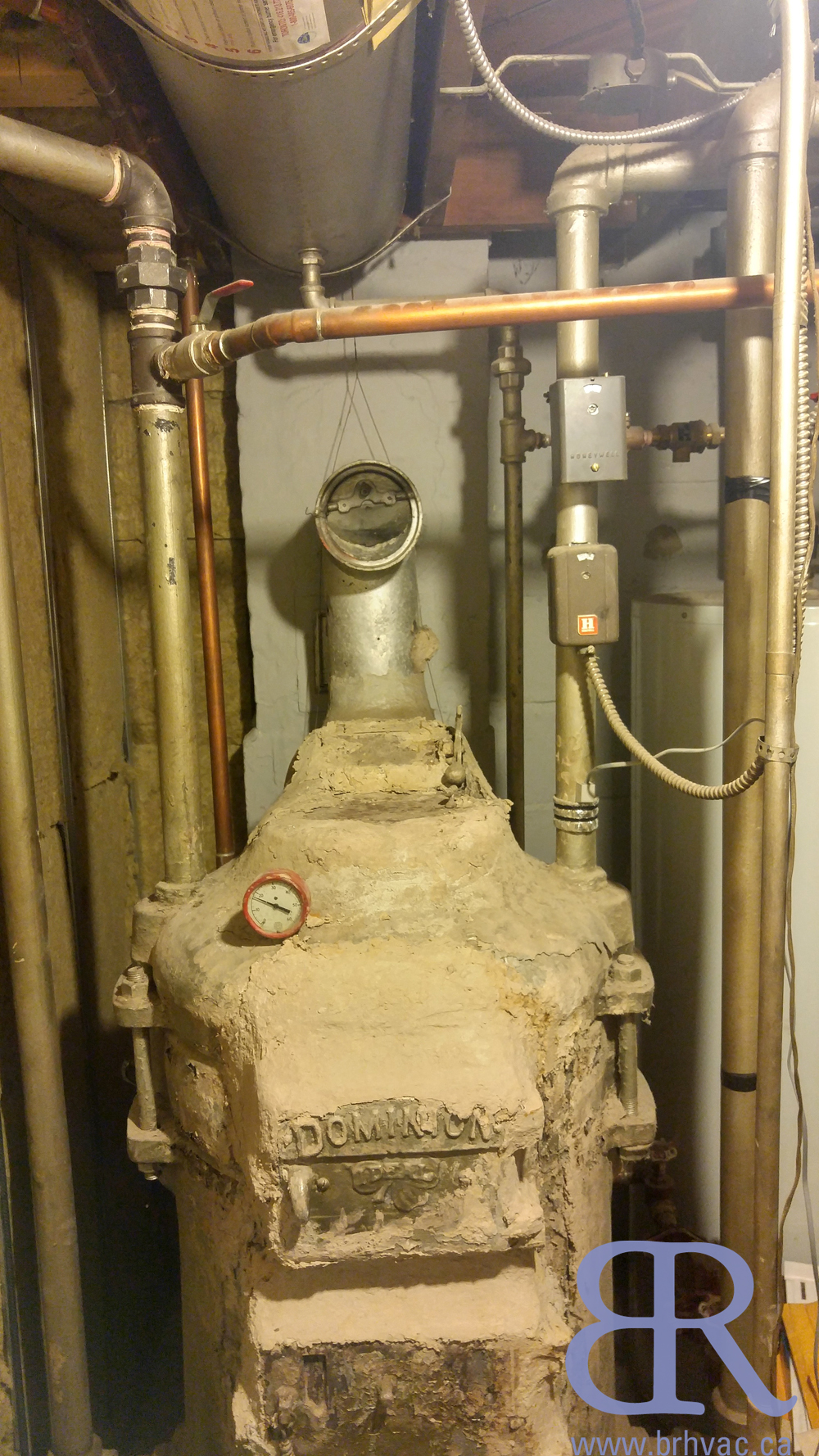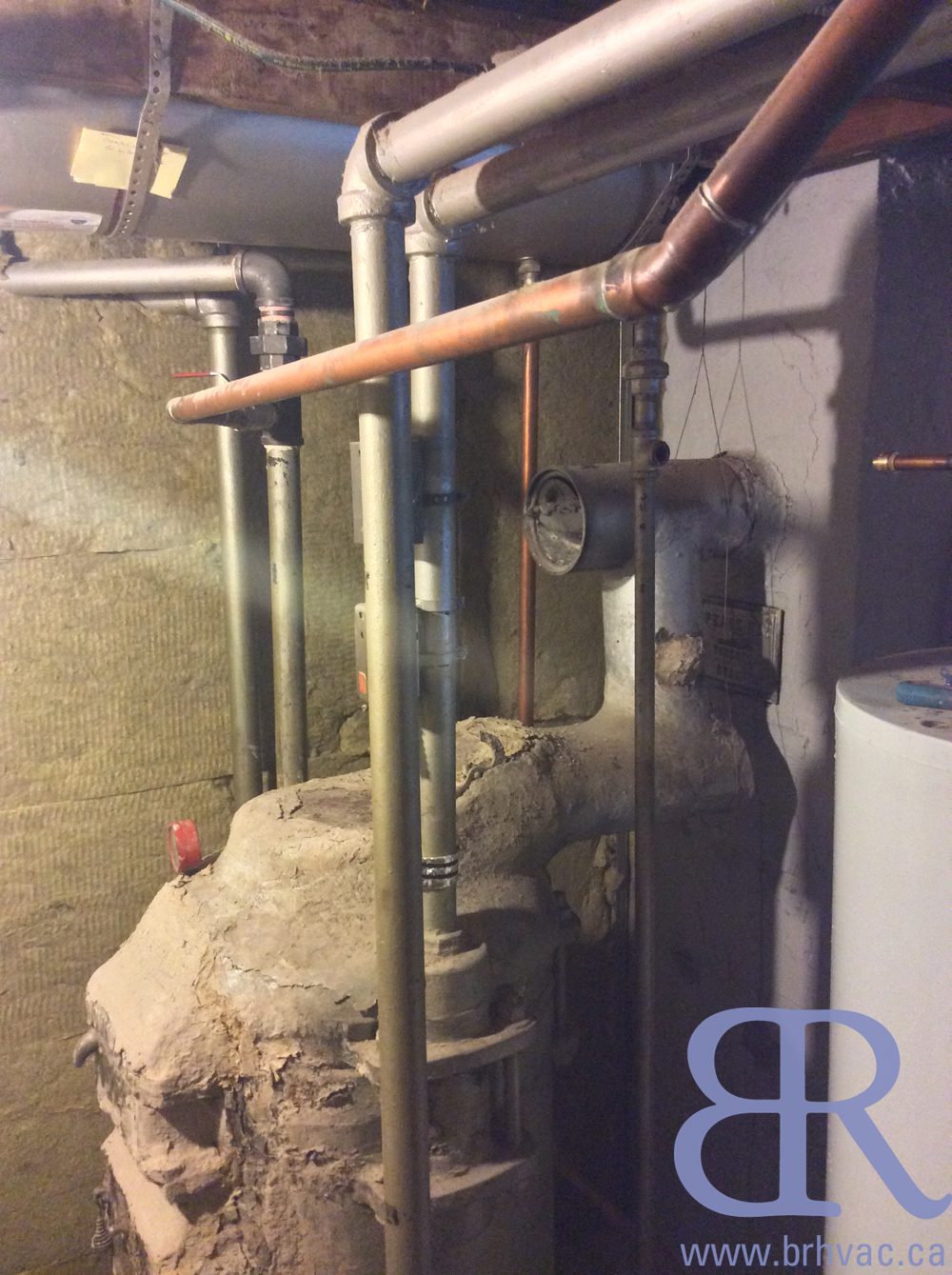 Does anybody else see the resemblance to a lama in this gravity boiler?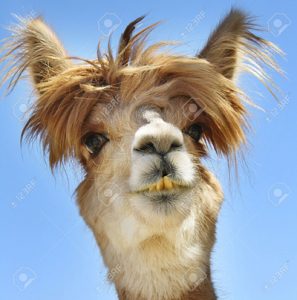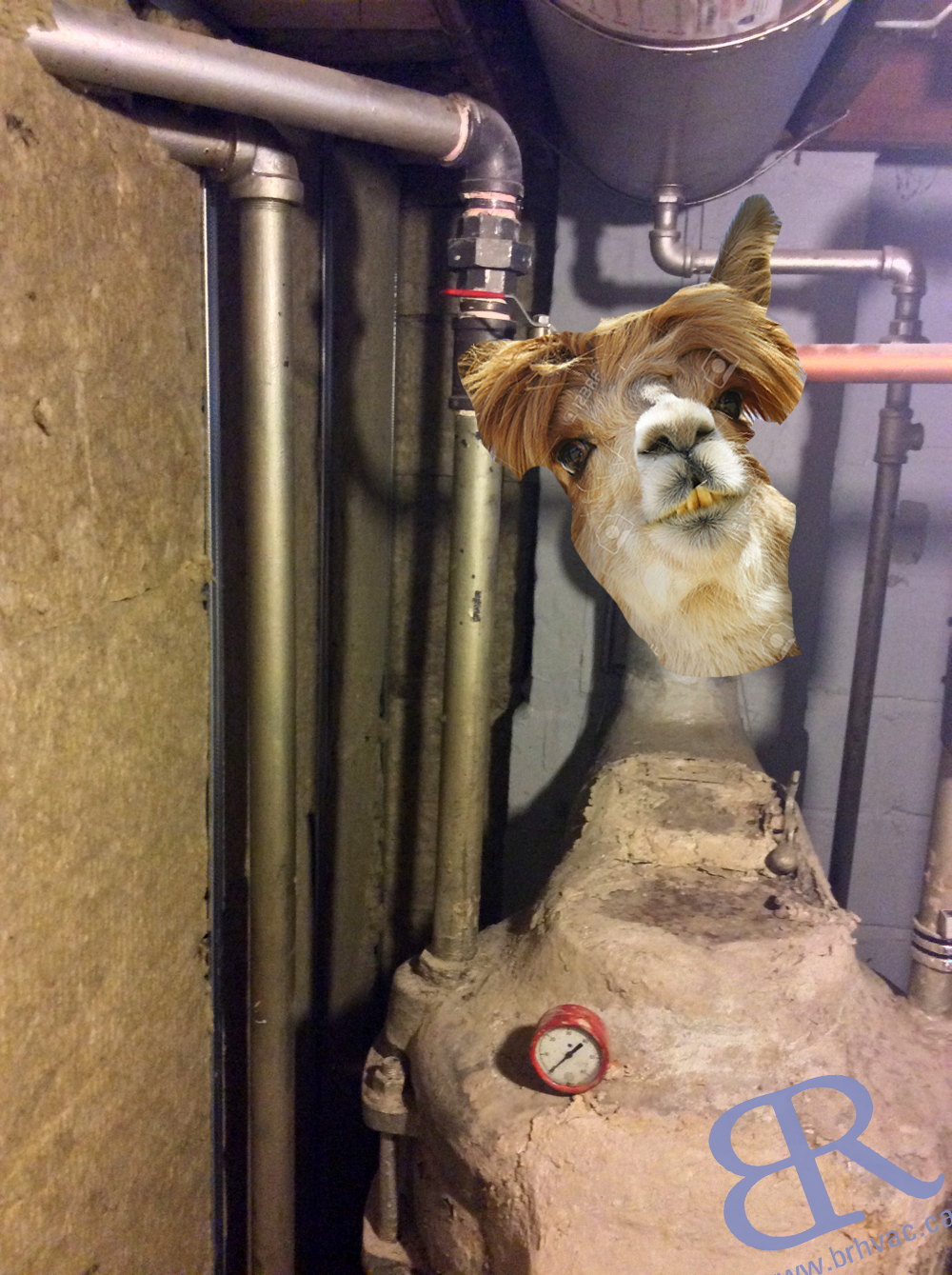 A hazardous waste removal company had to remove the boiler for us.
The tall white tank is not the oil tank, but rather an electric water heater (which also goes bye bye!).
If you have something like this at home you know how much space it takes up…
It took an entire day just to get to what you see here.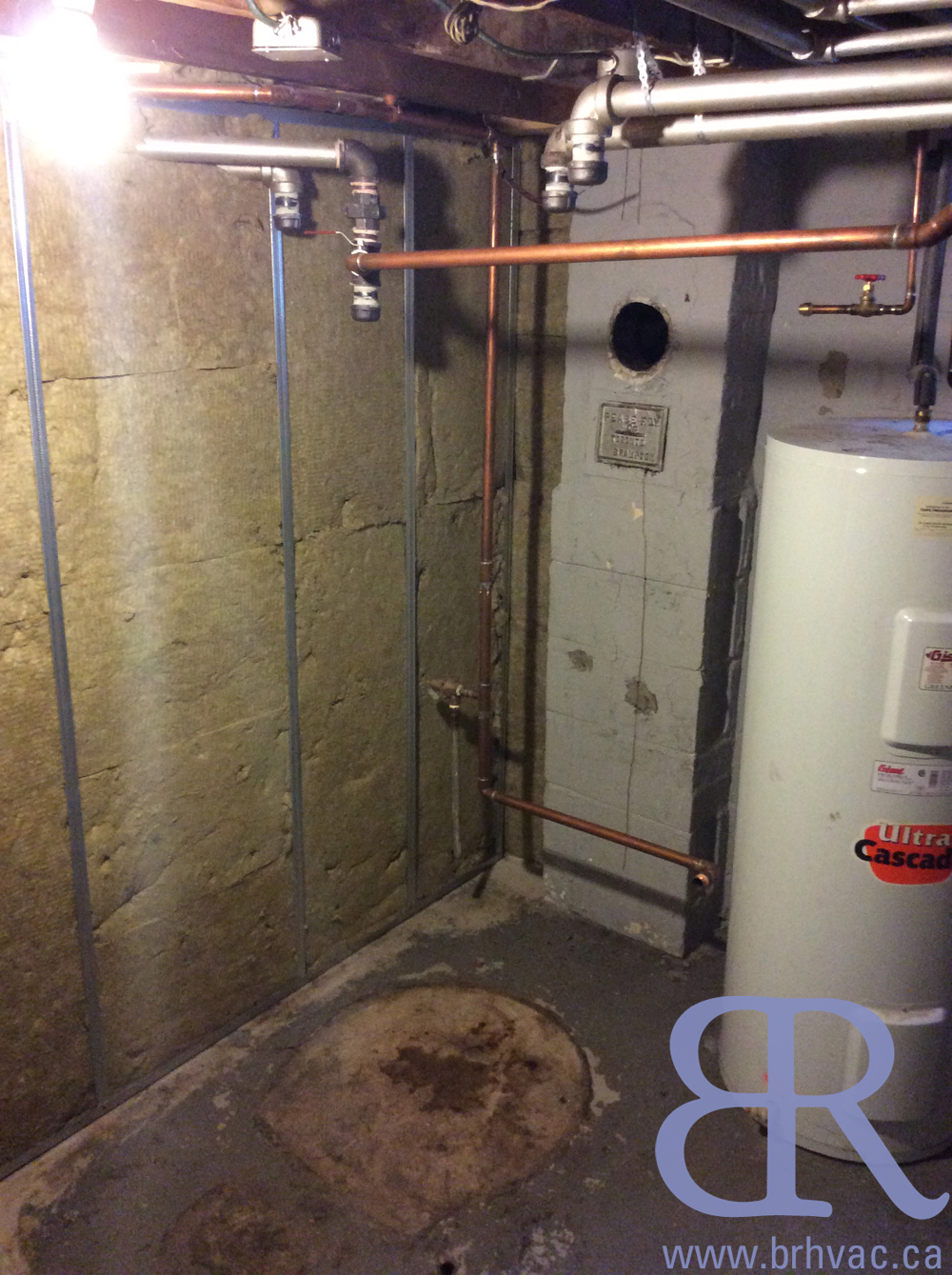 Chapter 2: 
Accent Wall.
Give your room character.
The customer who is tackling this project is Steve Thorne, a pilot and aircraft enthusiast. Make sure to visit his YouTube channel here.
A Blackrock portfolio project needs a sick accent wall, so my automotive enthusiast friends gathered and started Googling what an aviation styling looks like… Our research led to something like this: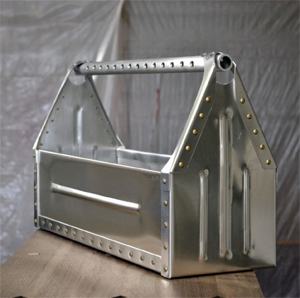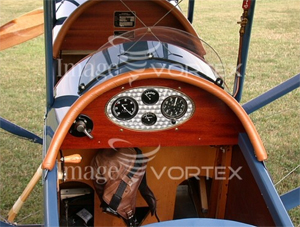 Building something aircraft like turned out to be harder than expected.
After visiting two local metal supermarkets, the reality was we will need to be creative.
This sheet of perforated aluminium looked pretty awesome so we bought two of them.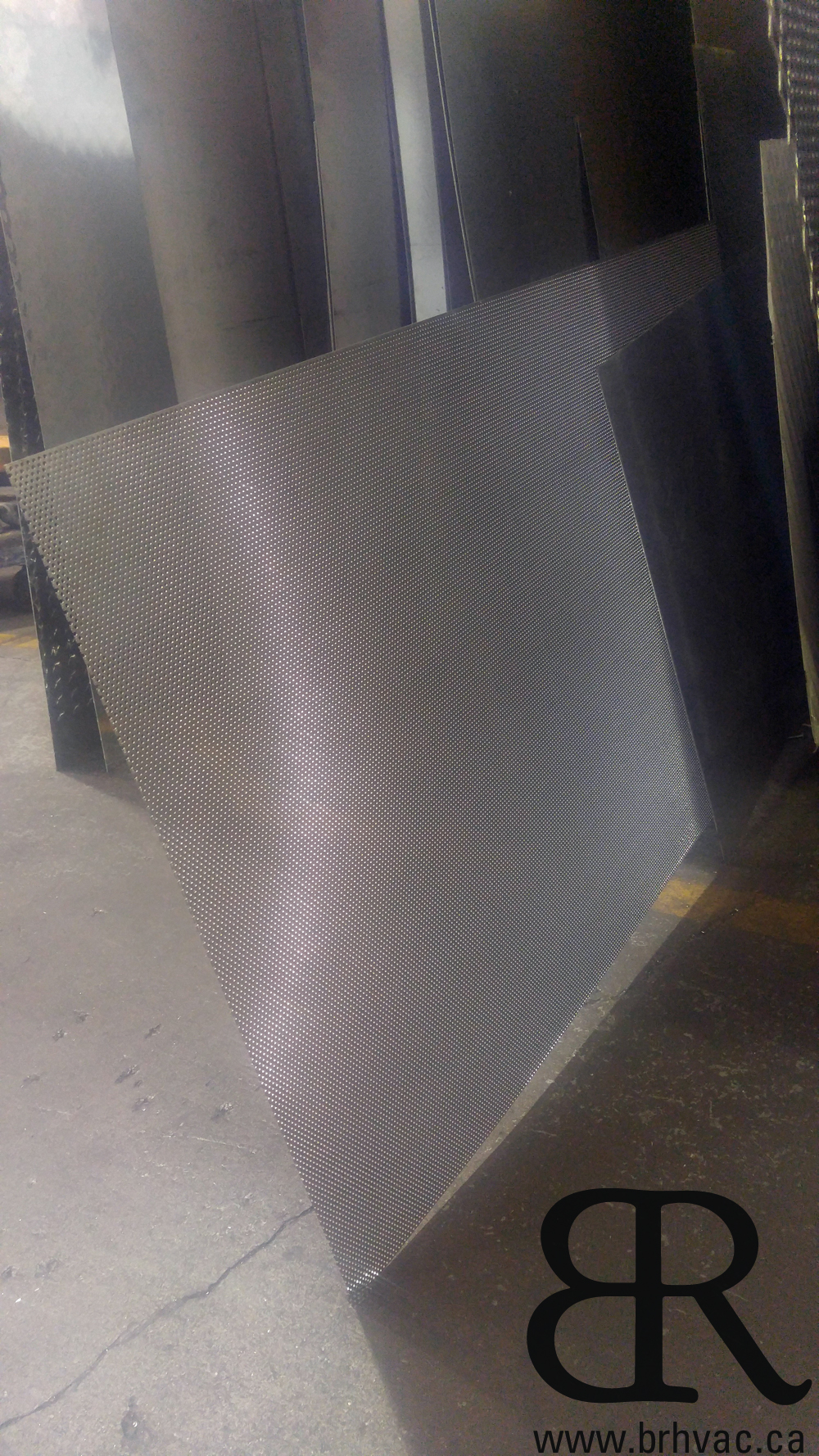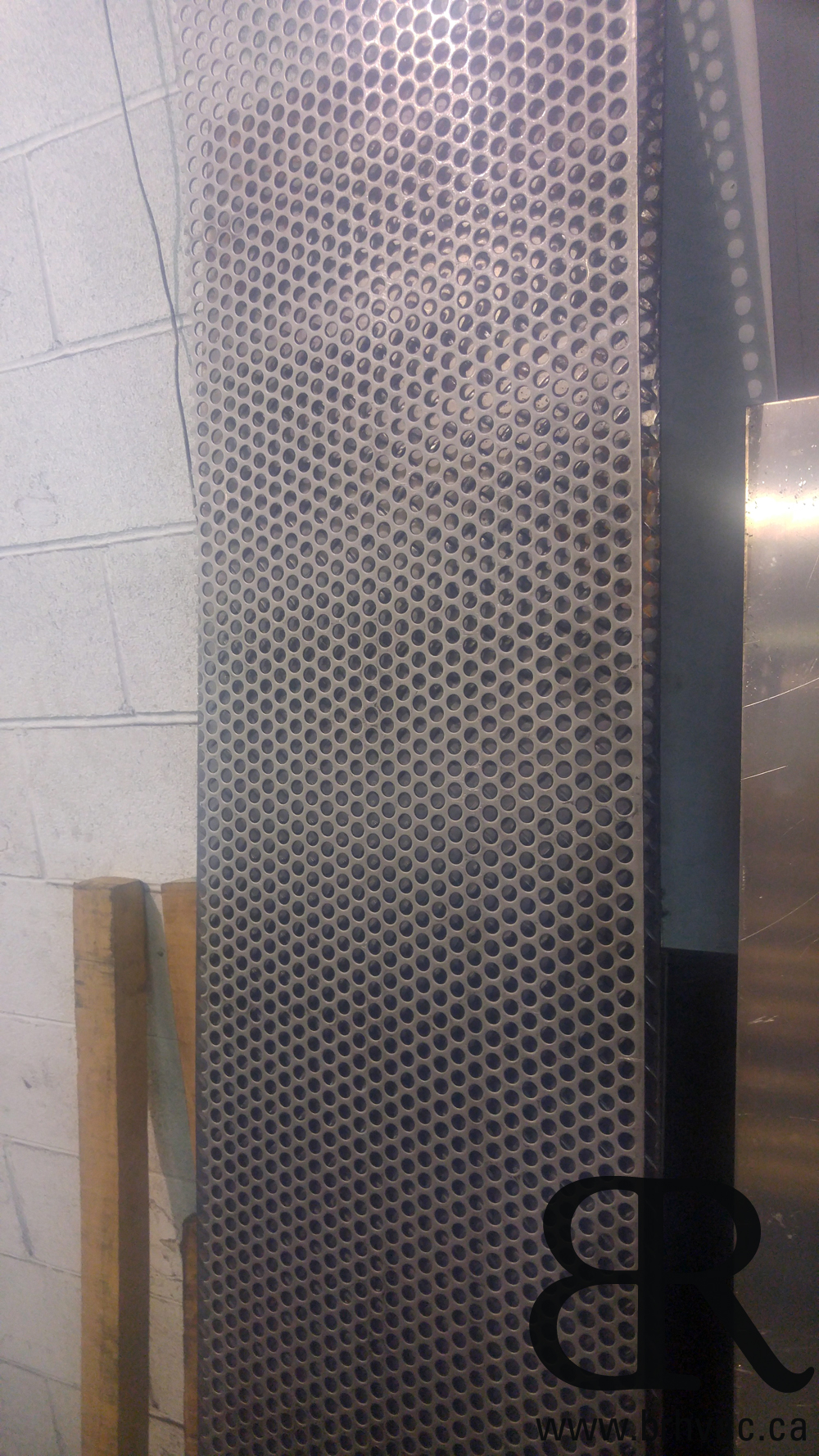 Accent Wall Includes:
Reinforcing the metal stud wall to support to new equiptment's weight.
Mounting a strong 2X8 for the boiler to hang on.
Covering the wall with a solid 3/4″ Canadian plywood.
Painting the plywood black for contrast.
Mounting perforated aluminum.
Hanging NTI TFT110 boiler.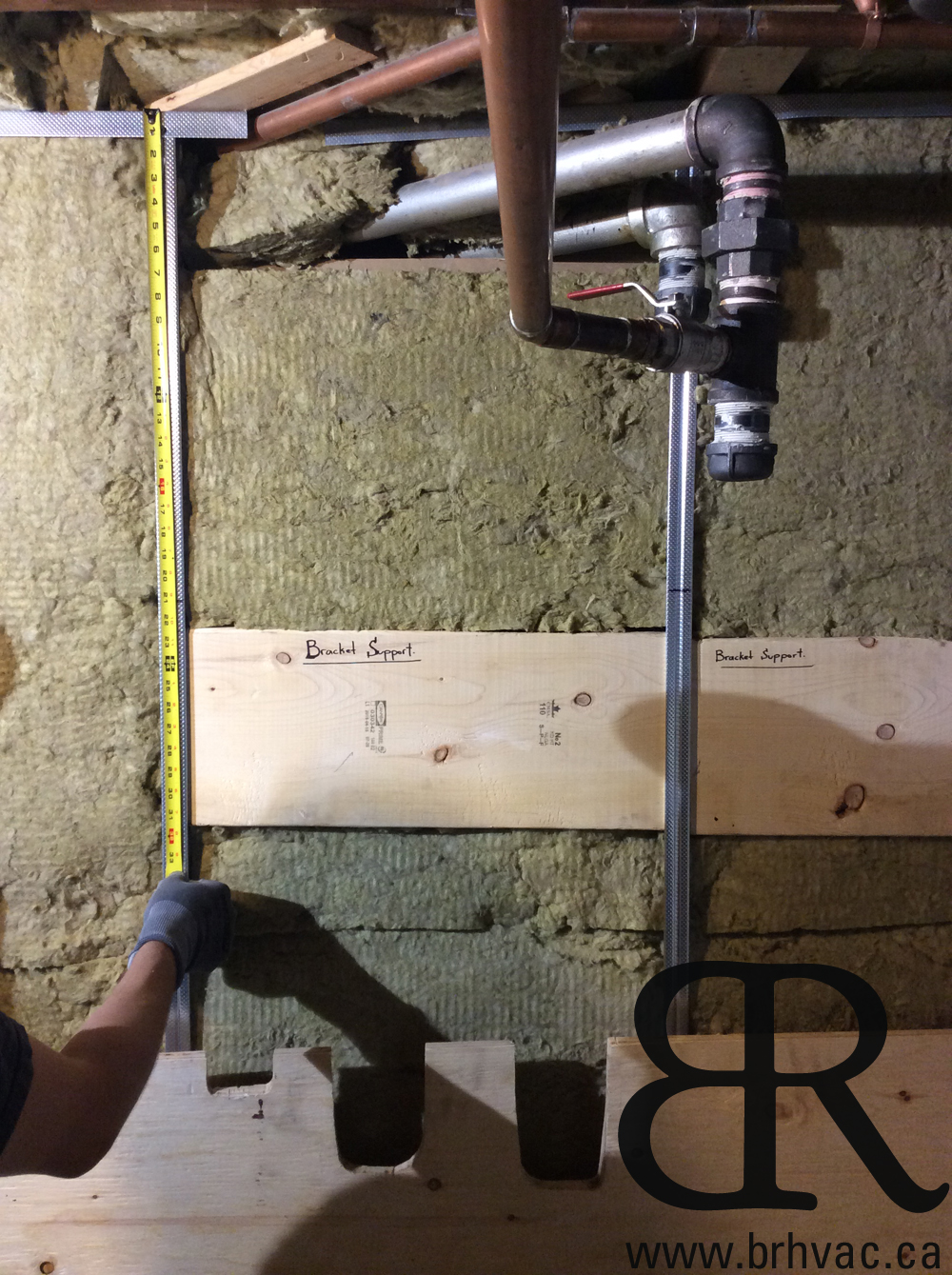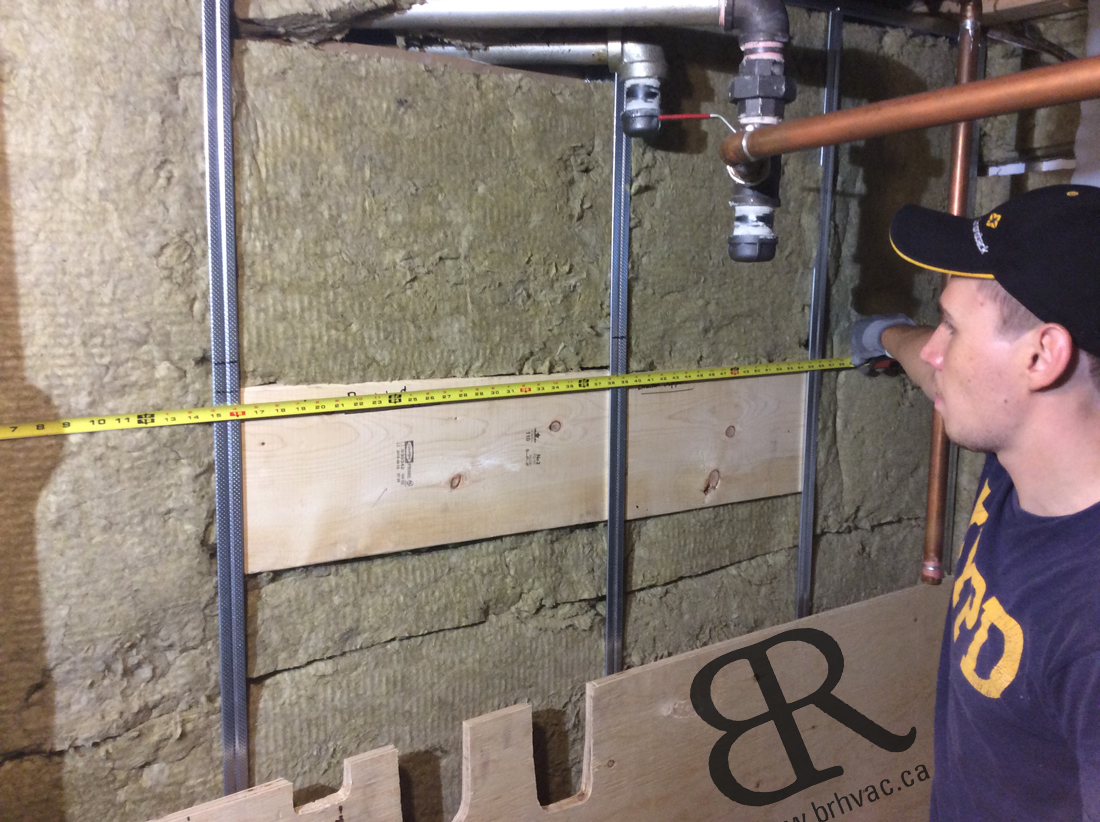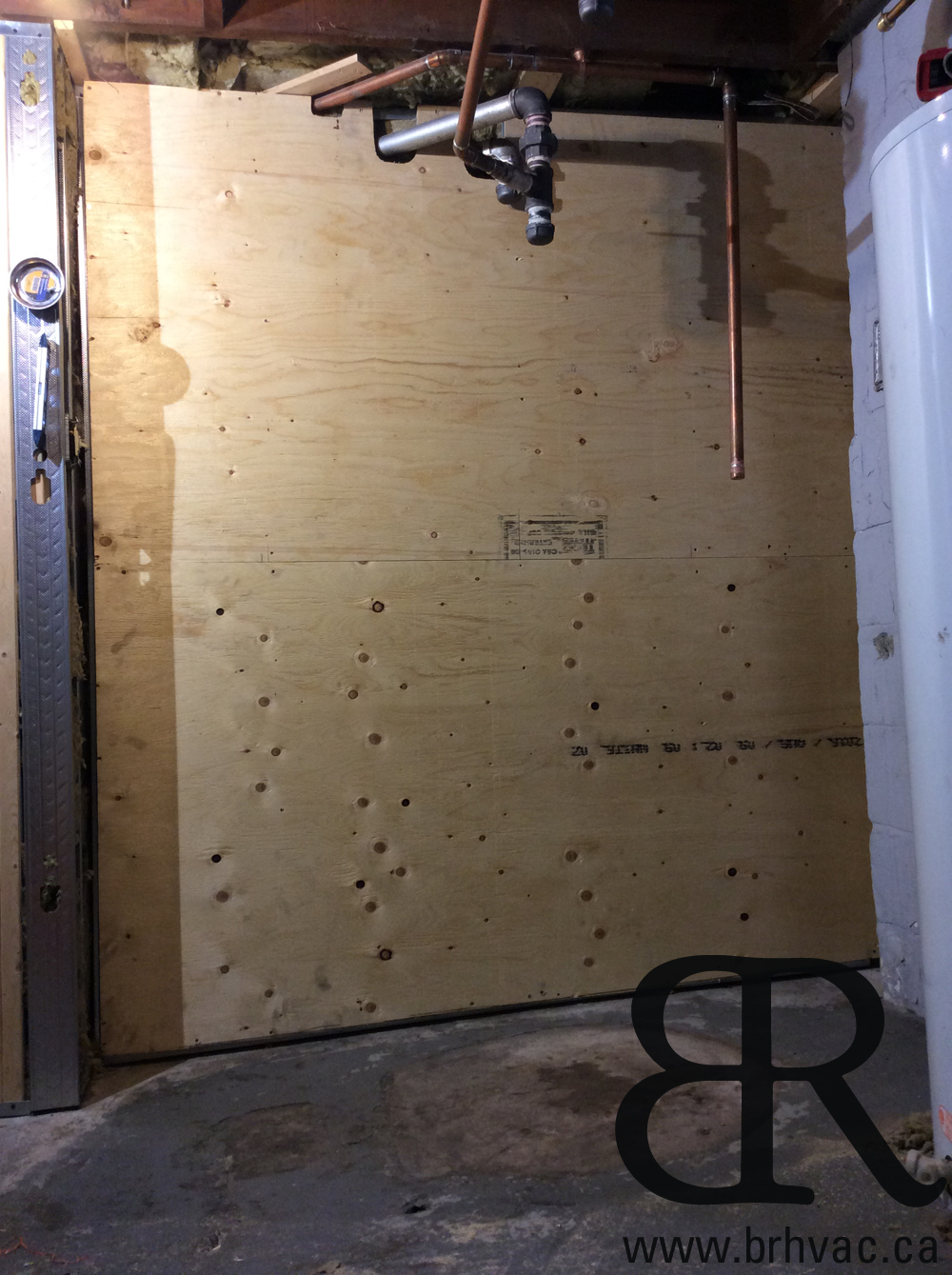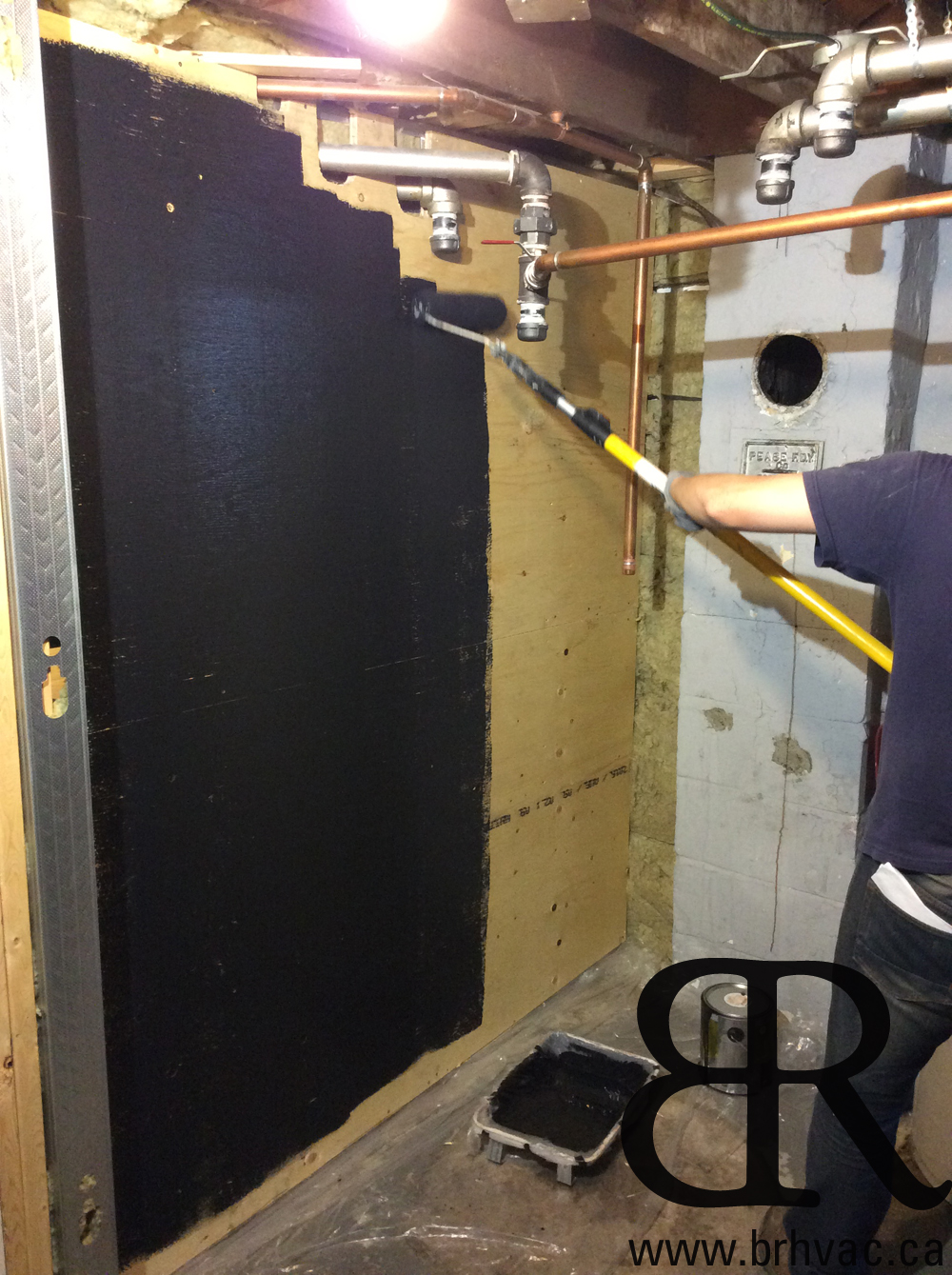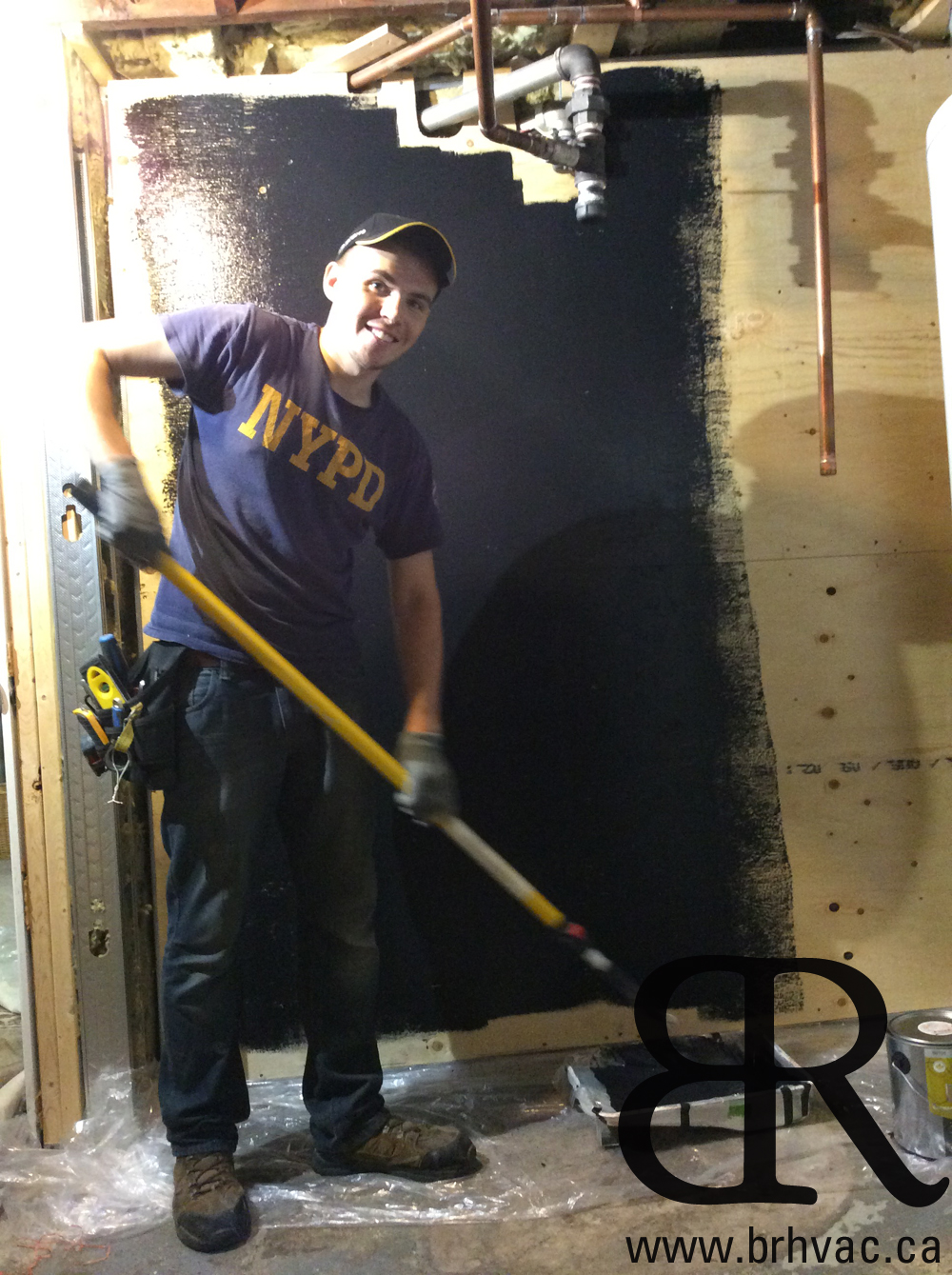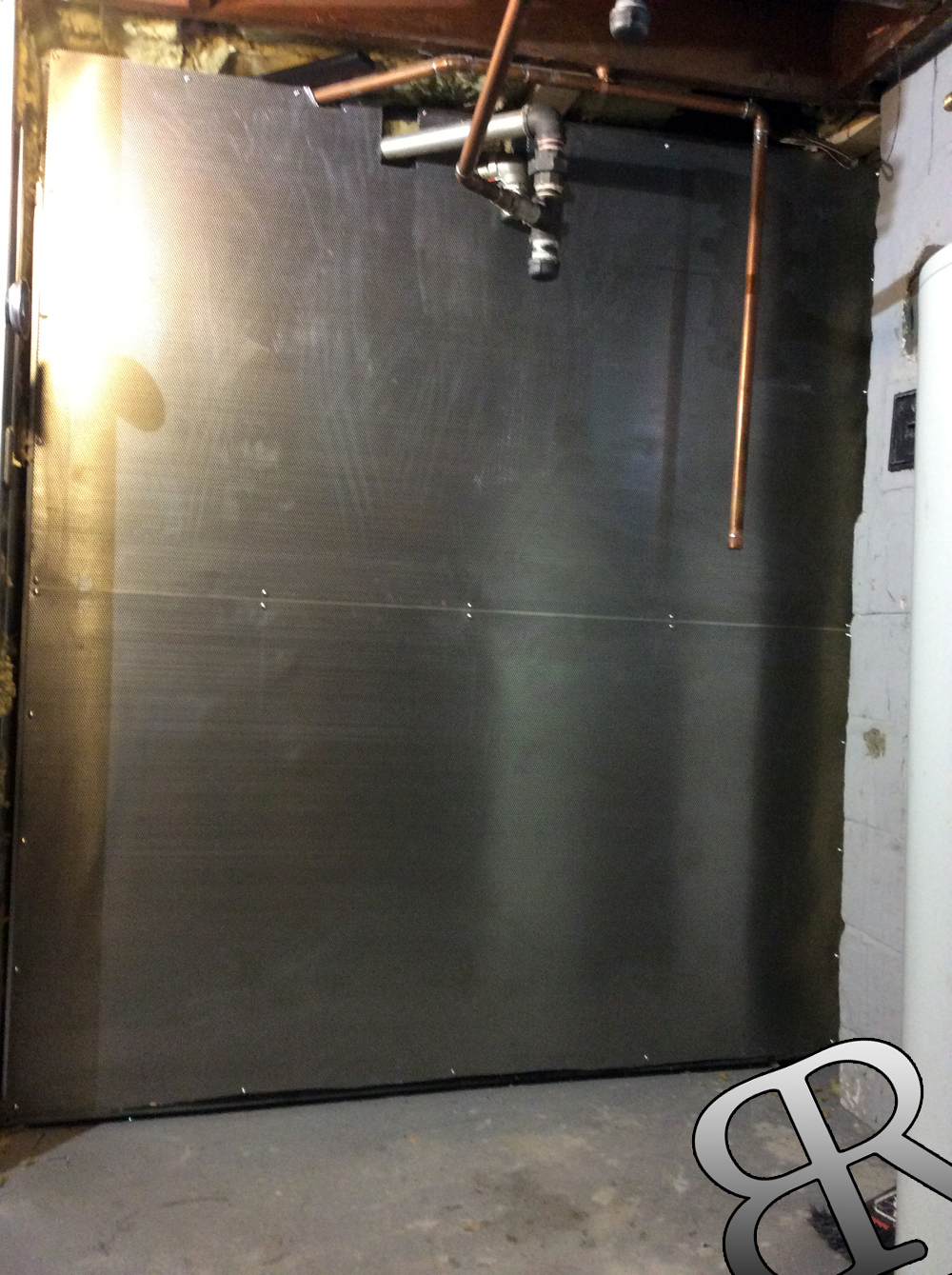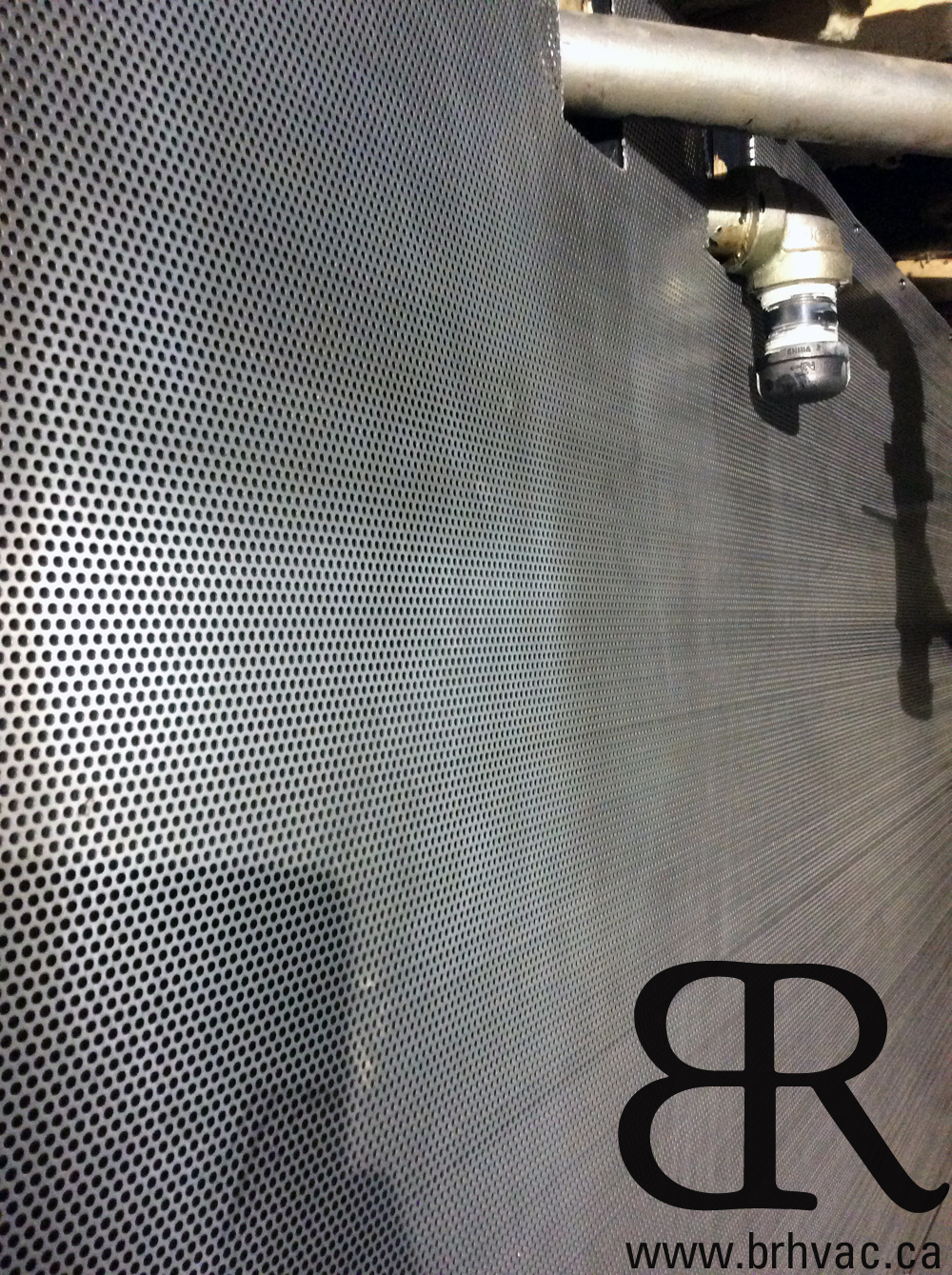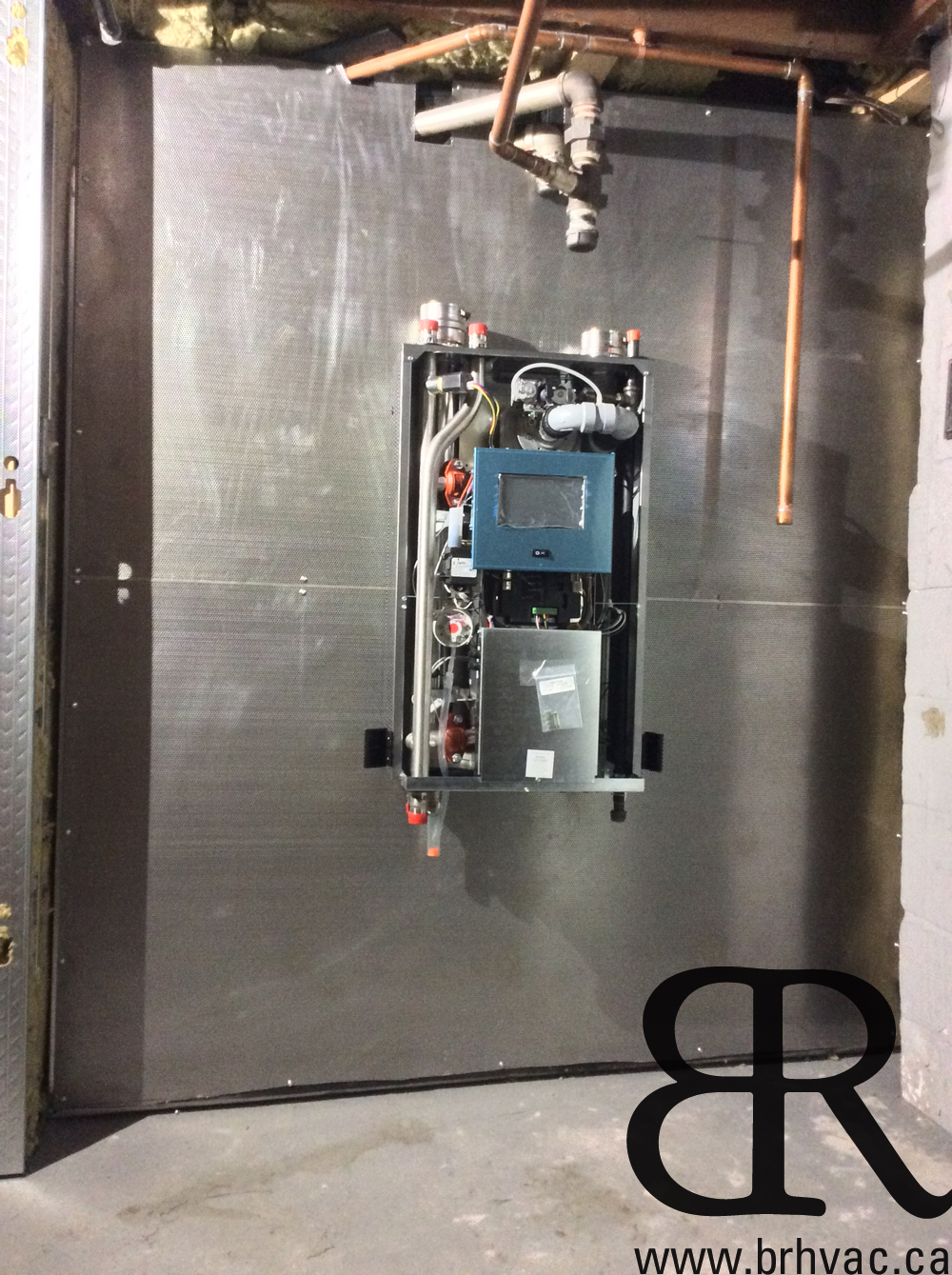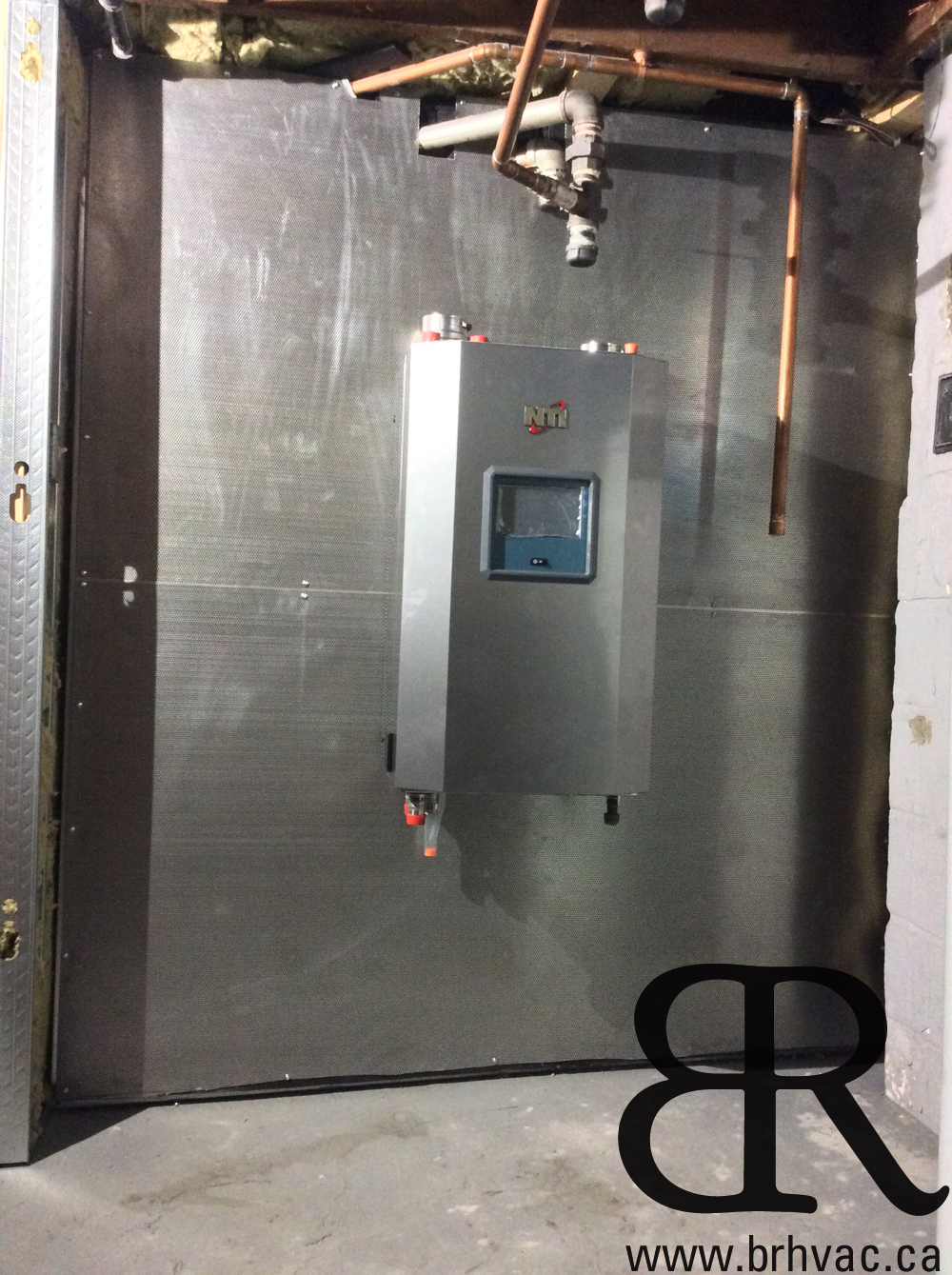 Chapter 3 + Video
Project Inspiration
Have you ever had a project that tickled the right spot and you couldn't stop working on it? This was one of those cases, and if it was for school this project was to receive an A++ and stun all the students. There was a purpose, but what is it?
It's been half a year since first meeting Steve Thorne at a mutual friend's reno party. Our first conversation was about helicopters versus airplanes and how I would rather get my heli license. It turns out that Steve loves to fly planes and is documenting his training through a sweet YouTube channel called "Flight Chops". My inner engineer became addicted to Flight Chops episode and I was soon watching them with my car guy friends over espressos on Sundays. Lets face it, flight is a marvel. His passion shrunk my interest in helicopters to make room for a more sophisticated form of navigation.
So here we are building a heating system for this super cool person and the last thing we wanted was a boring mechanical room. Tackling such a boiler conversion was already a large effort, but to get an A++ our team had to do some more research…
Without the experience of being in an airplane there would be no way of continuing this build. This information was e-mailed to the big boss and he quickly approved a Project Research & Junior Technician Appreciation Day!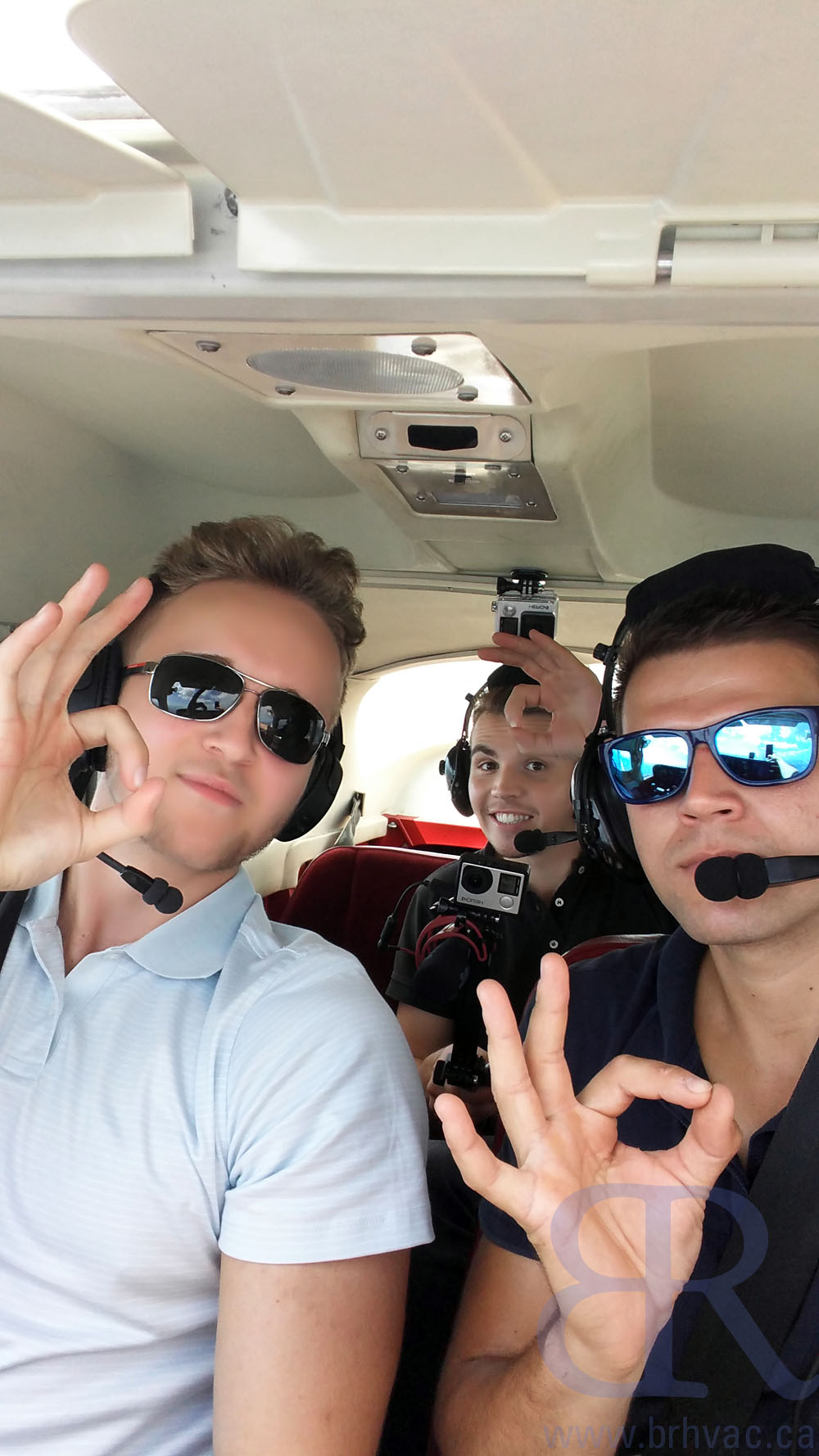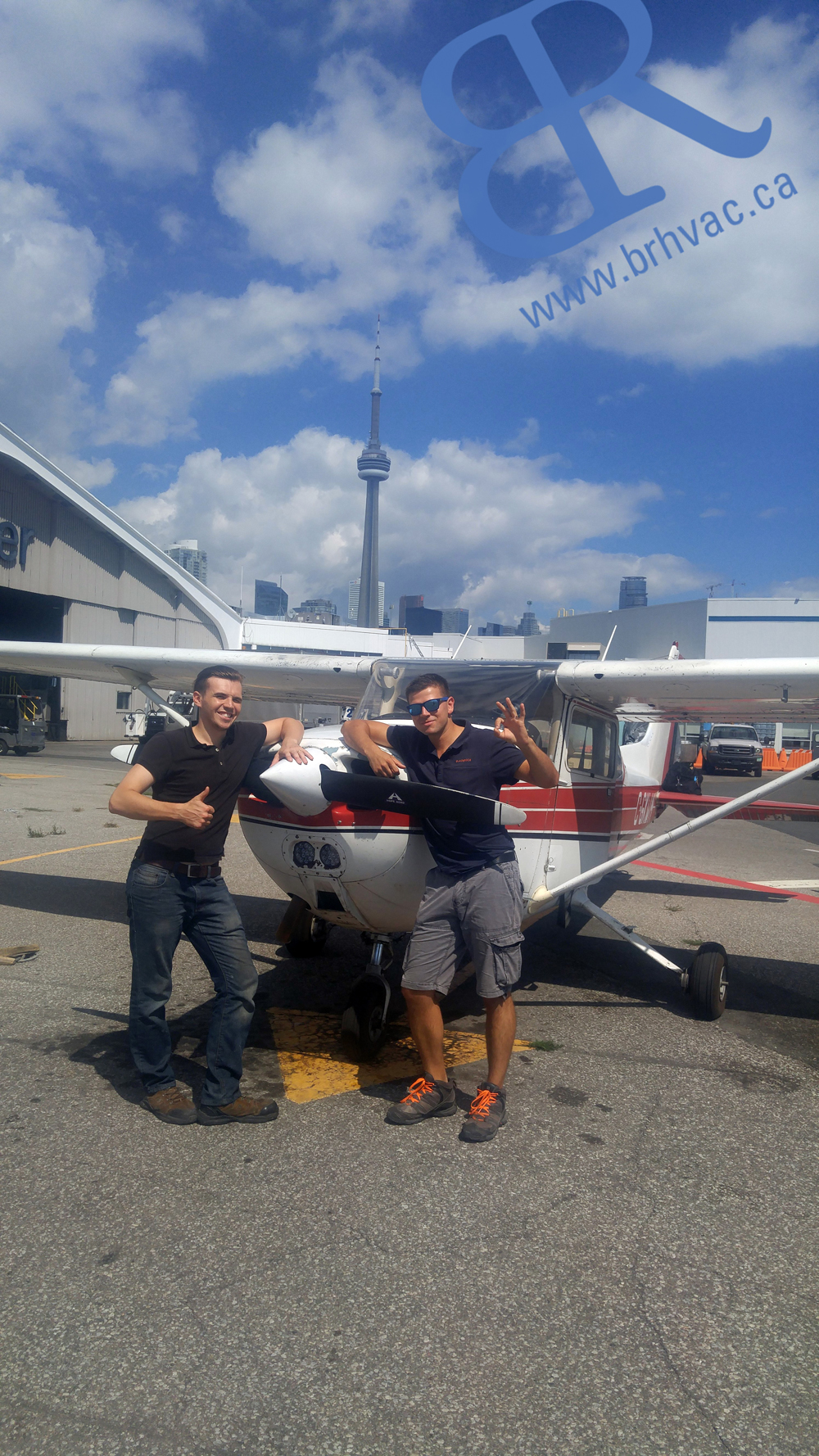 Maks had no idea we were going flying until we were standing in front of an airplane.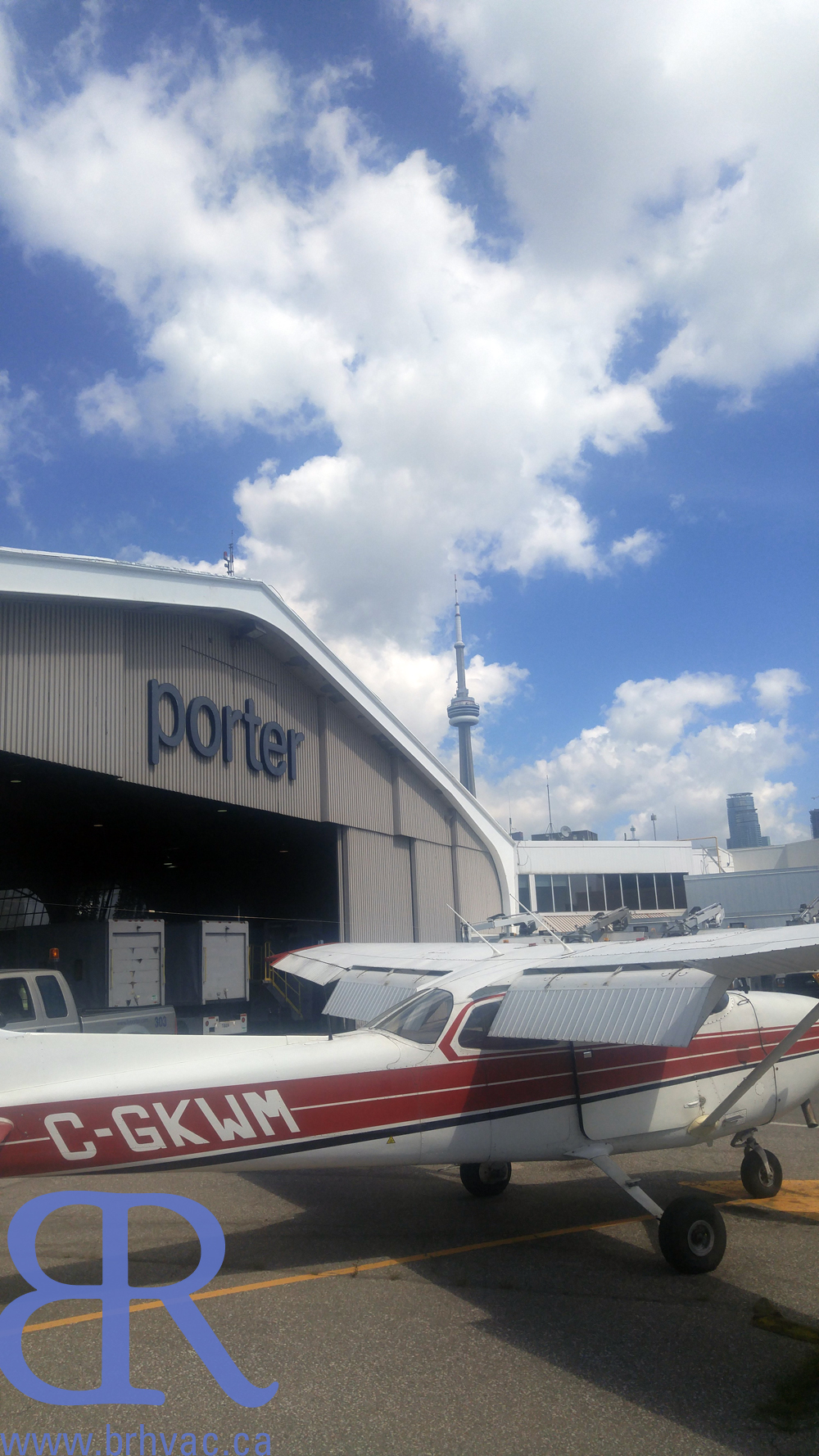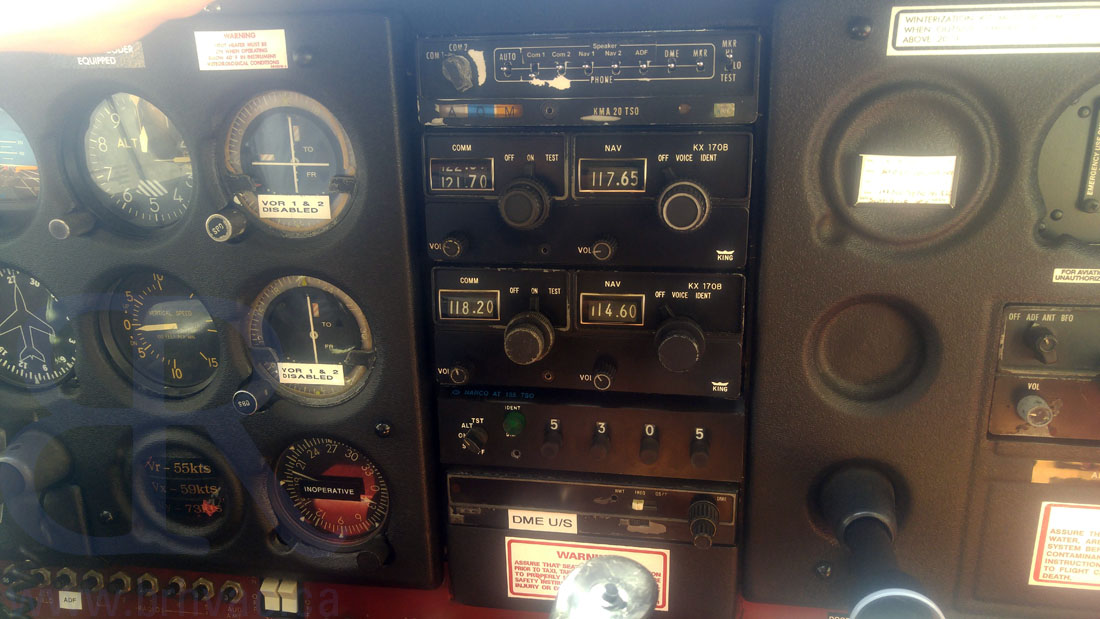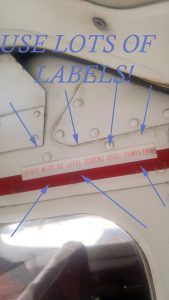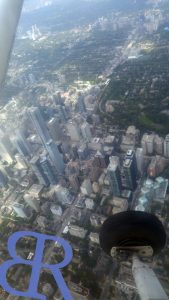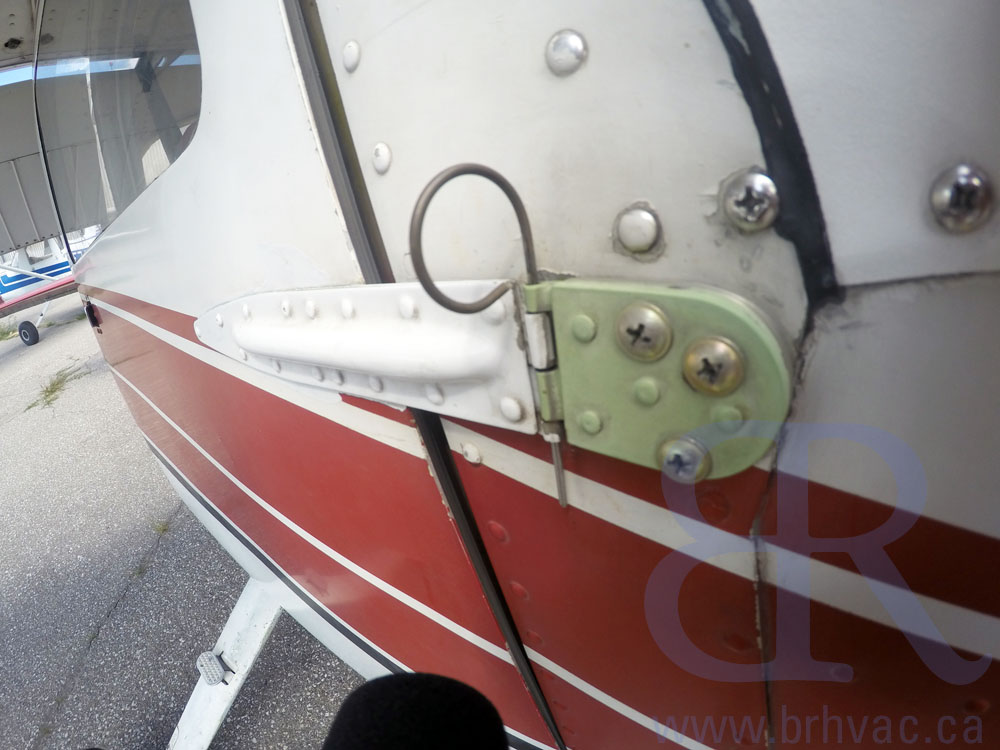 Ok we got the point, use gauges, have a checklist, and label everything!
CHAPTER 4:
System Piping.
Primary and secondary loop piping is always a popular conversation – especially at social events – but we're going to skip it today. Instead here are some pictures of the system piping being assembled. This process took ten days to complete.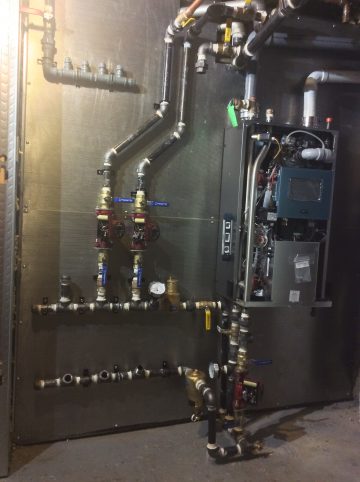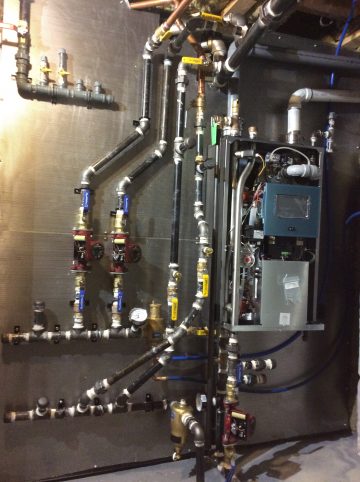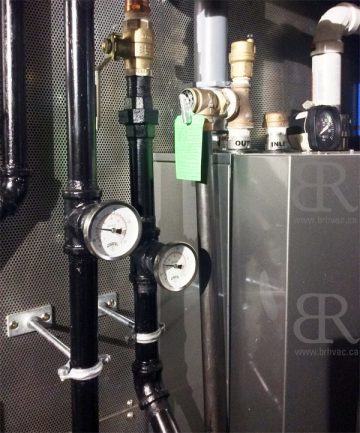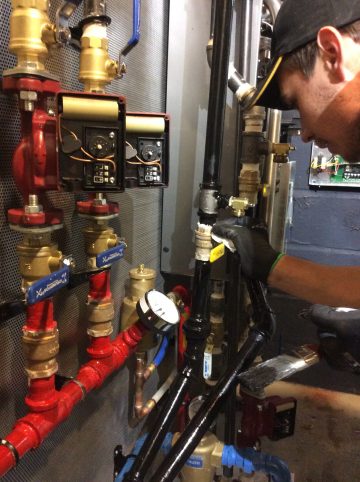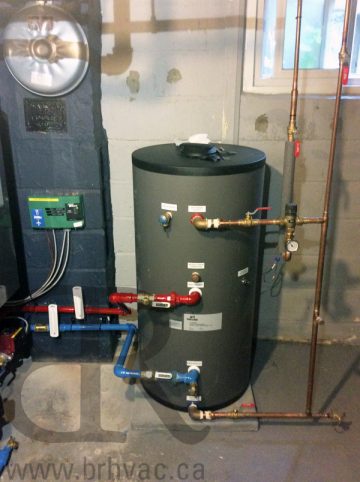 Custom Painted Piping. Benefits: We are able to design the piping in a way that doesn't take up space and is out of your way. Painting the pipes allows the homeowner and technician to identify and troubleshoot easier.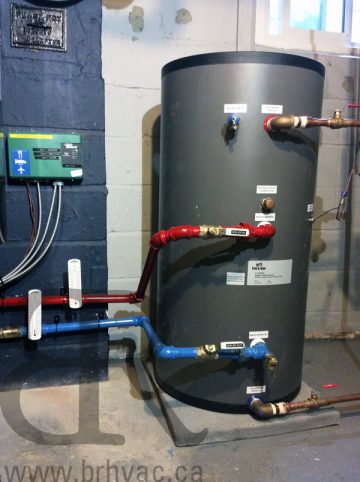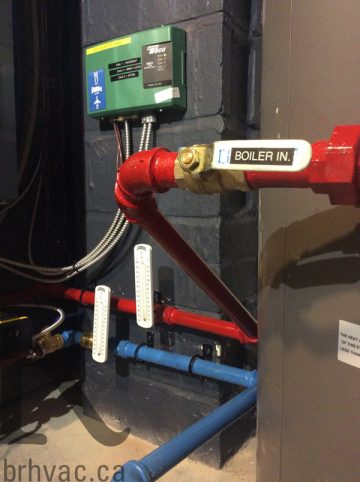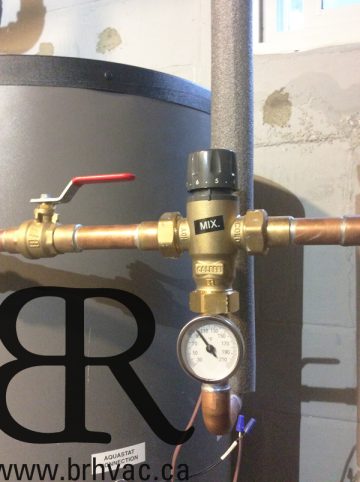 In The Meantime… Stay in Touch!
@BRHVAC