An Unplanned Trip to Rishikesh, India.
It's July in India and another hot sunny day sitting inside a general class carriage. The train was on its way to Agra, and I was going to see one of the five wonders of the world, the Taj Mahal. I've been traveling Asia for fourteen months now and have developed strong awareness to my own thoughts and feelings. I had a funny feeling this time and knew exactly what it meant: the urge to do something spontaneous, random or adventurous. Knowing that the train ends its journey in Northern India near a popular town called Rishikesh, I decided to stay on the train for another 18 hours. This suddenly became my plan to get away from the scorching summer heat.
Read more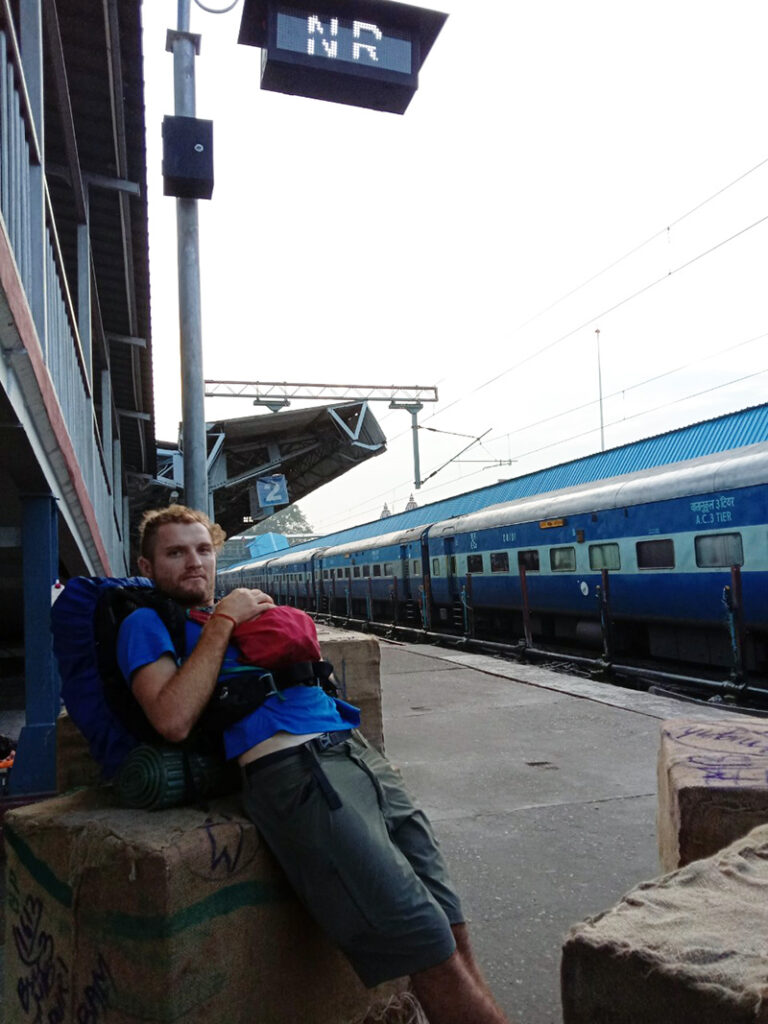 Rishikesh has a population of 100,000 and it's where people come to meditate and practice yoga. It's also where Cafe's are to be explored and people from all parts of India come to visit the holy Ganges River. Streets were covered with people wearing orange clothes, some shouting in Hindi, and others honking their motorcycles. Sewan is Lord Shiva's month long celebration and people from all parts of India were going to the Ganges river to get their blessings. It's believed that during Sewan, Lord Shiva fulfills the wishes of all his followers, blesses them with prestige and good life partners for women.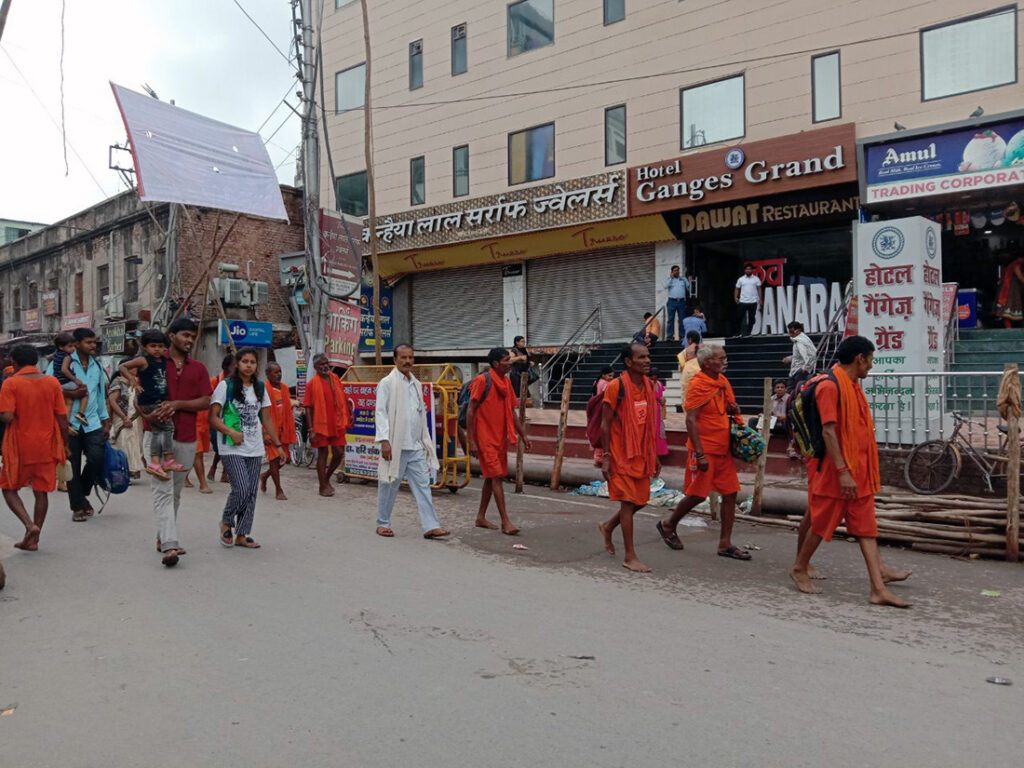 Traveling full time can be exhausting. Sometimes you need to get away from all the noise, relax, and spend time with yourself. I found the best way to do this is to search for a local cafe that meets my demands. "Honey Hut Cafe" has pulled me in as soon as I opened the front door. I was quickly relieved from the heat outside thanks to their Indian made "Gold Star" ductless split air conditioners. After speaking with their Chef Umang Sharma, and cafe manager Akash Pondel, I've noticed that this cafe has three AC Gold Star units in one space. Akash said they would turn more units on during the high tourist season in order to satisfy the demand for higher loads.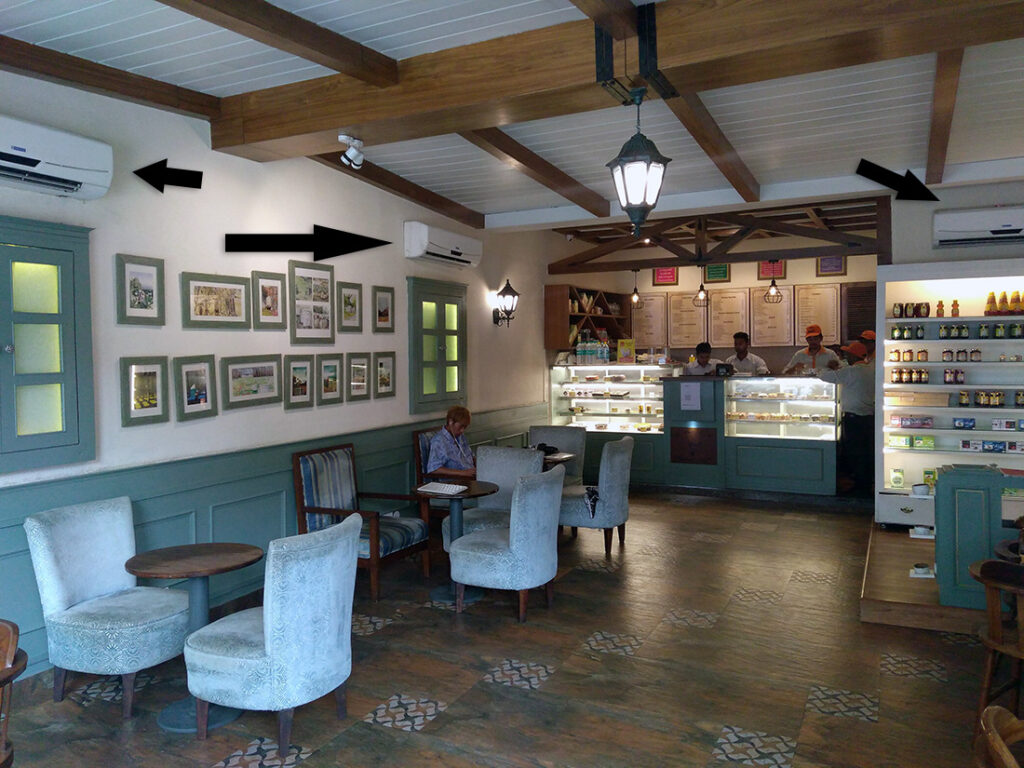 Taking a closer look at these 10 year old AC units, I noticed that they all have inverter compressors. I was caught by surprise seeing inverters on such old units. Its not often that I see inverter units in Canada and yet this is not my first time seeing them in Asia. Canada has been running behind when it comes to technology. From cellphones to air conditioners, we are a few years behind Europe and Asia. You just don't get the same variety. The great thing about inverter units is they save you lots of money when it comes to paying the energy bill. These units are quiet, constantly holding the room temperature, and can save up to fifty percent on your energy bill. This leads me to my next question, why don't we see more of them in Canada?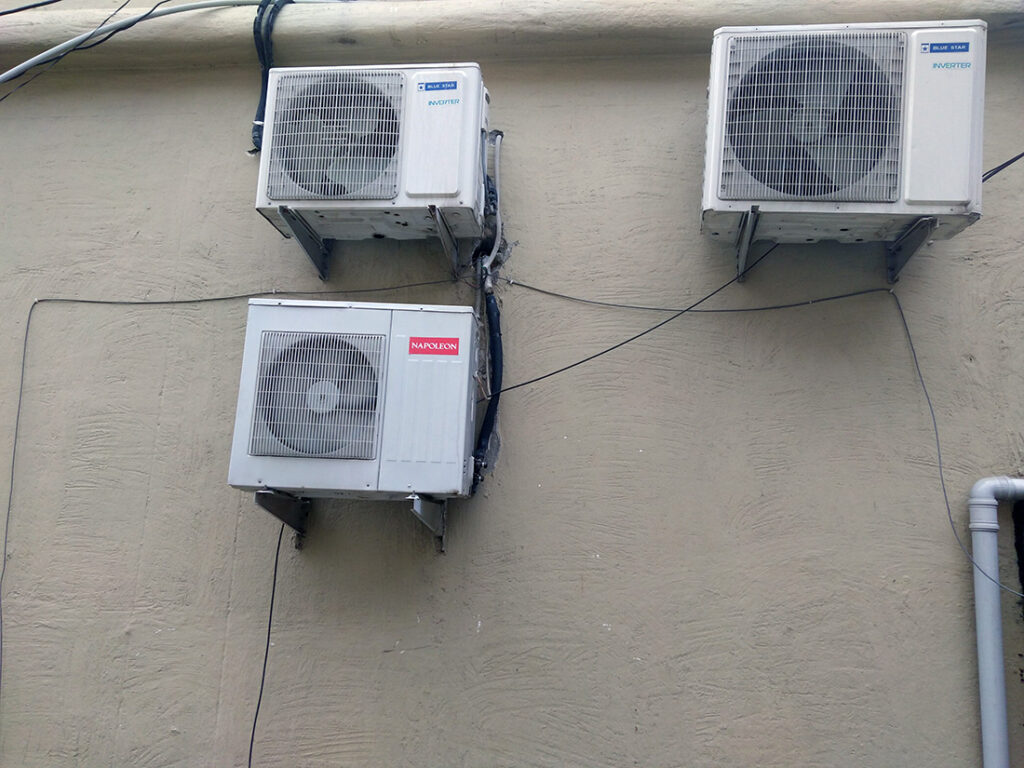 Rishikesh is where yoga was born. Foreigners from all over the world come here to learn yoga and meditation. Classes ranging from 7 to 300 hours are available almost anywhere in town. Being the explorer that I am I've decided to try a few classes myself. While you're on the road it's difficult to keep your mind and body in shape and this was the perfect place to catch up. Now I can hit the road again with calmness and joy.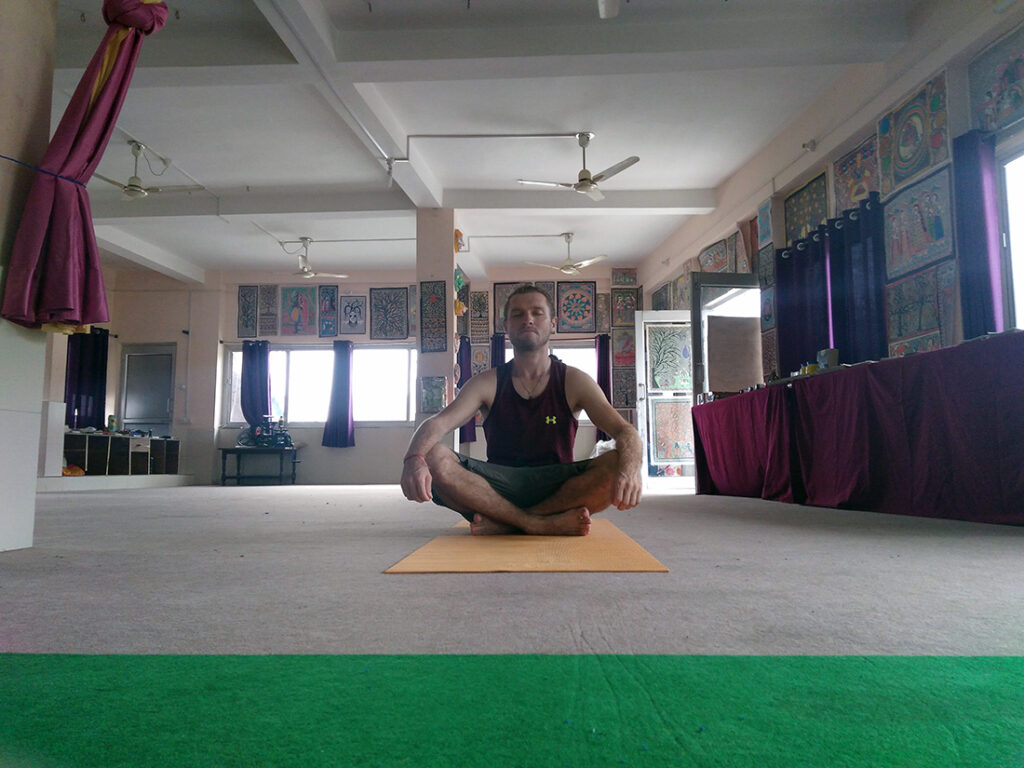 Vlad Koma is a licensed 313A Air Conditioning and Refrigeration Mechanic from the province of Ontario.