A residential boiler is like the engine of your heating system, powering your warmth and comfort through the bitter cold of a Toronto winter. It's the workhorse that keeps your home and driveway toasty, and heats your pool during the summer months. You rely on it every day for hot water, and it's easy to take for granted until something goes wrong. As a homeowner with an NTI brand boiler, you've made a wise investment in a high-performance machine. However, regular maintenance is critical to keep it running efficiently and prevent costly repairs down the road. Just like your car needs regular oil changes and tune-ups to keep it in top condition, your boiler requires a little TLC to ensure it's running smoothly. In this article, we'll break down the importance of boiler maintenance and explain in detail what's involved in a professional annual service, using lots of pictures with simple text to visualize the process.
The NTI models we work on include: VMAX, TFT, TX, TXc, FTVN and TRX.
THE HEAT EXCHANGER
Just like a car, your NTI boiler has an engine of its own – the heat exchanger. It's responsible for producing the heat that keeps your home warm. Over time, just like with a car engine, the heat exchanger can accumulate dirt, debris, and other particles that can cause it to work less efficiently. Think of it like changing the oil, spark plugs, and air filter – regular maintenance is essential to keep your car running smoothly, and the same is true for your boiler. In the image above, you can see a high-performance car undergoing an engine teardown. This is similar to what we do when we perform a boiler maintenance. We carefully examine the heat exchanger, clean it thoroughly, and check for any signs of damage or wear and tear.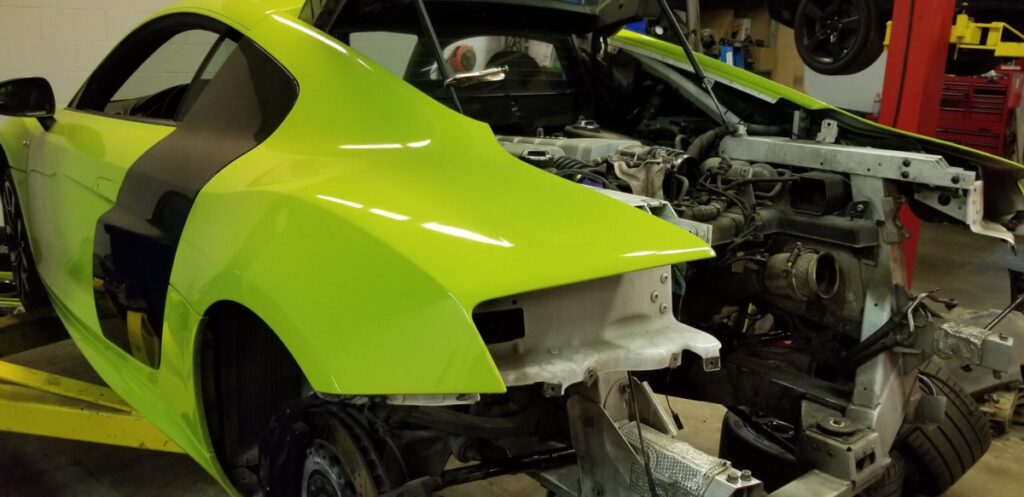 The fire tube heat exchanger is a critical component of your NTI boiler, where the combustion process occurs. Over time, debris can accumulate inside the exchanger and hinder its ability to transfer heat efficiently. This can lead to reduced performance, increased energy costs, and ultimately, the need for replacement. By neglecting the cleaning of the heat exchanger, you're asking for issues that will only be noticed when you have a serious problem. In the four images below, you can see the drastic difference in the before and after cleaning of the heat exchanger, highlighting the importance of regular maintenance.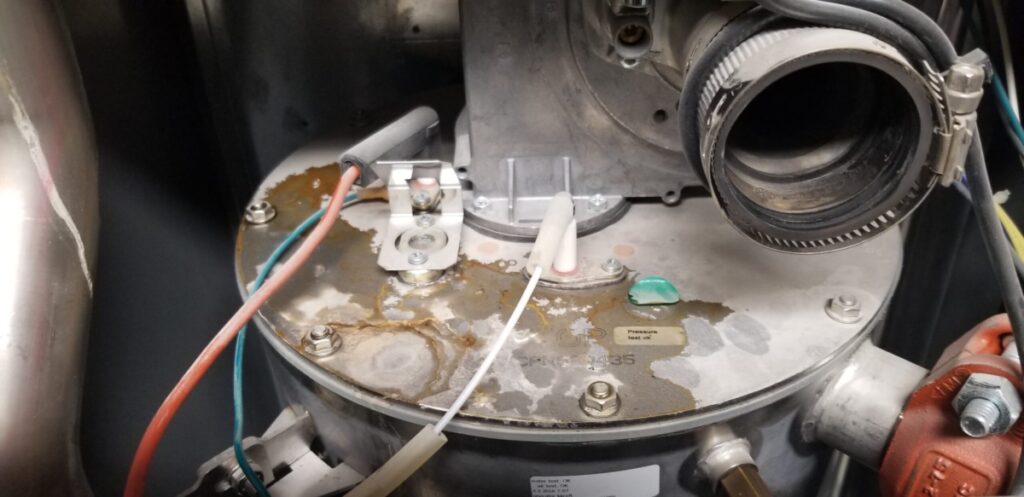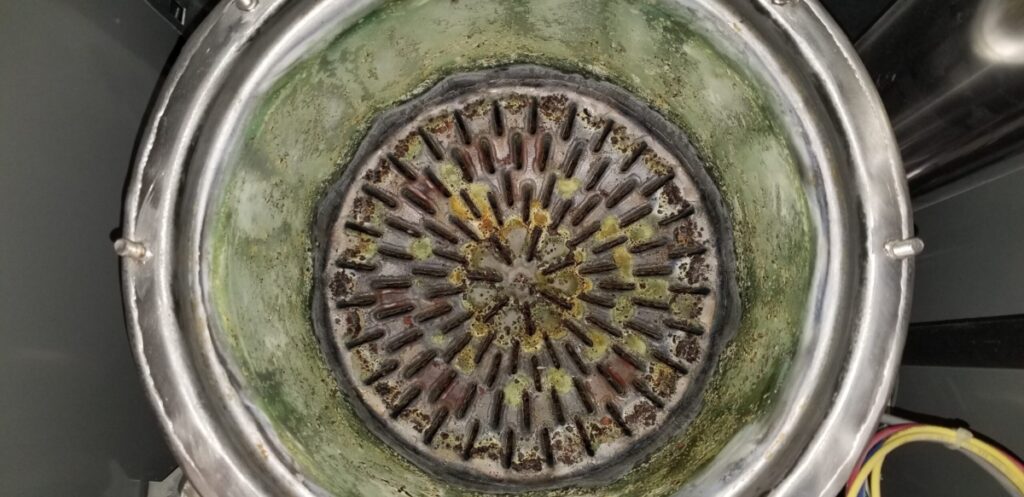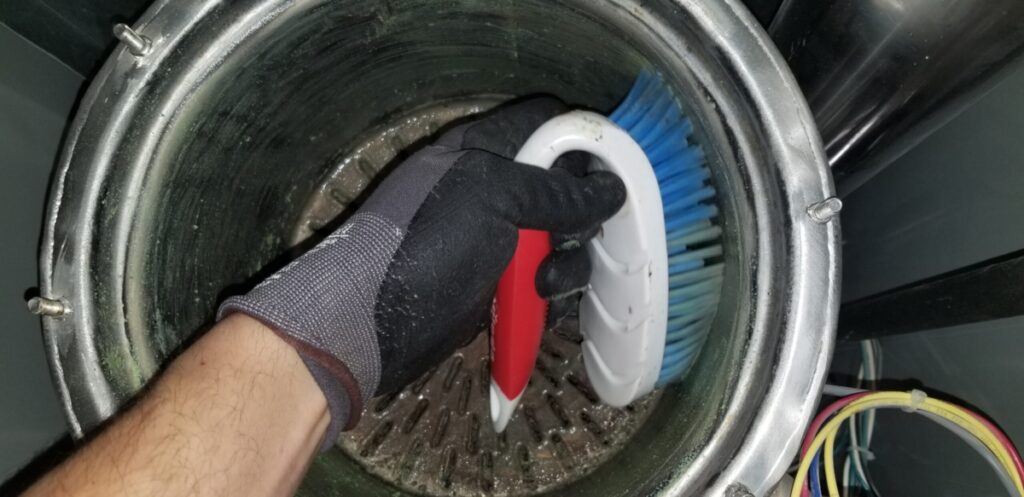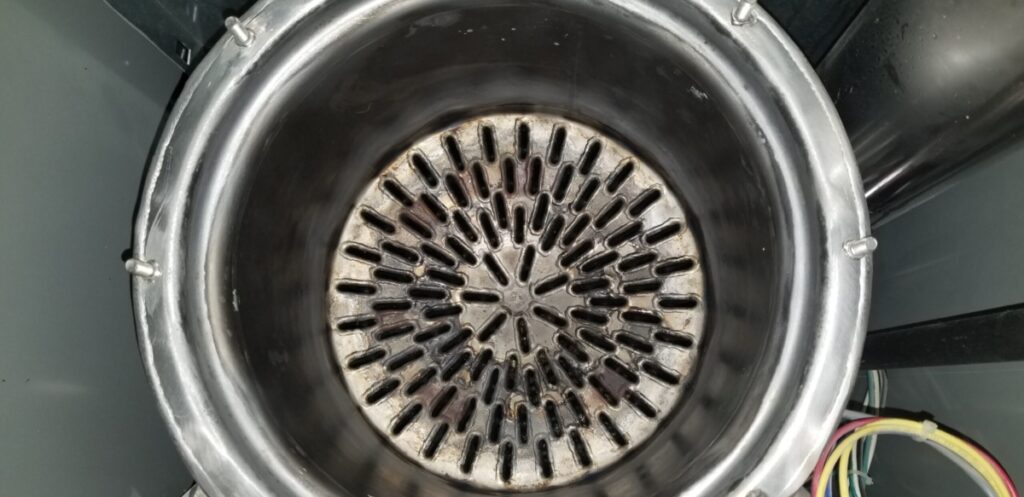 The accumulation of debris in the heat exchanger is a common issue with boilers, especially those that are not maintained regularly. In some cases, it may look like black soot, while in others it may resemble coffee grounds! The combustion process is the root cause of debris accumulation in the heat exchanger. During combustion, fuel is burned to produce heat, and the by-products of this process can accumulate on the surfaces of the heat exchanger. Over time, this build-up reduces the efficiency of the boiler and creates blockage that result in overheating and cracking.
Regular boiler maintenance, including cleaning the heat exchanger, should be performed by a licensed and experienced HVAC technician. They have the knowledge, tools, and experience to safely and effectively clean the heat exchanger without causing any damage to the system. By hiring a professional, you can have peace of mind knowing that your boiler is in good hands and that you're doing everything possible to keep your heating system reliable.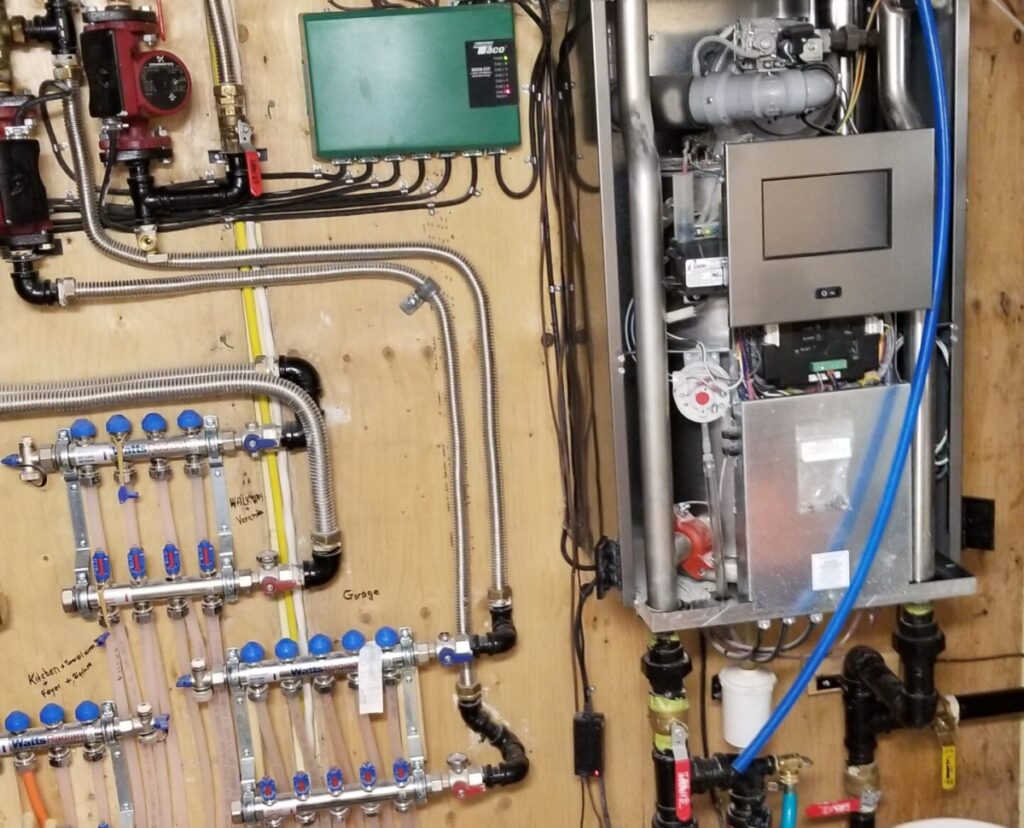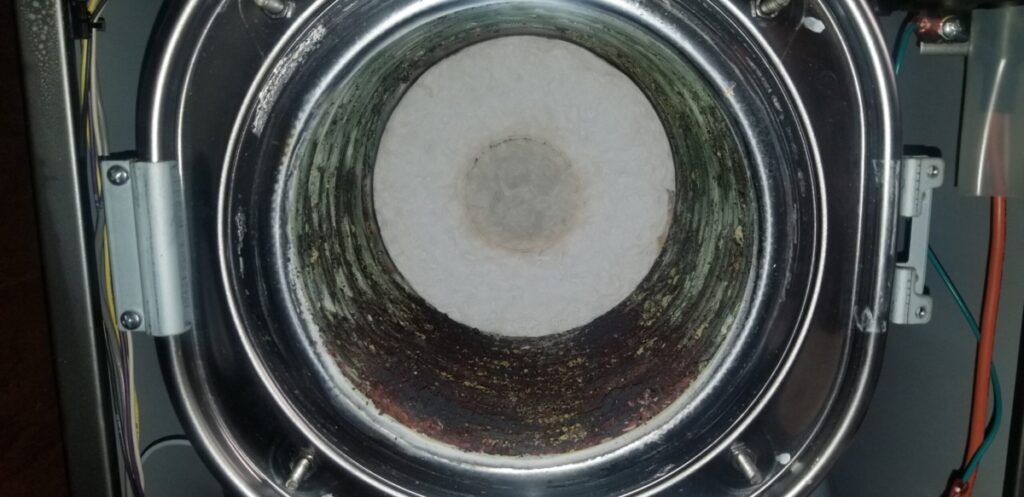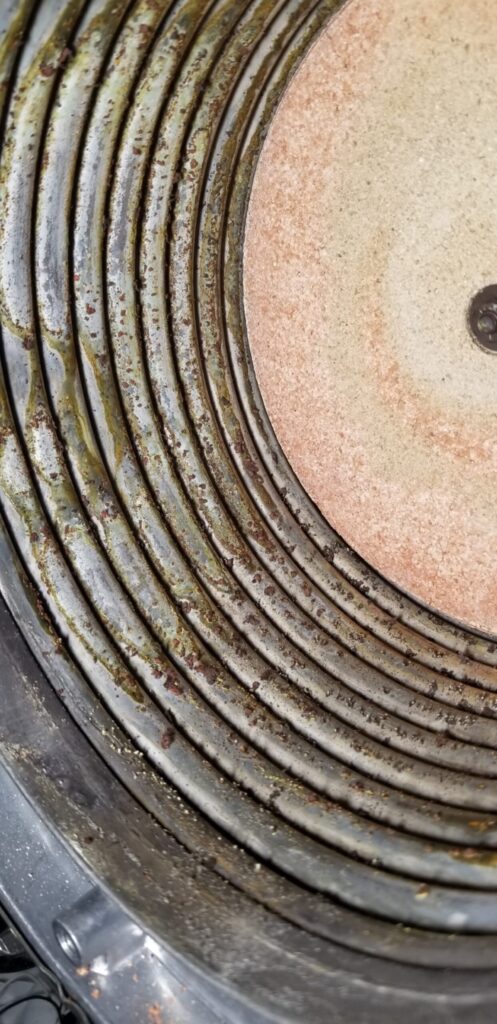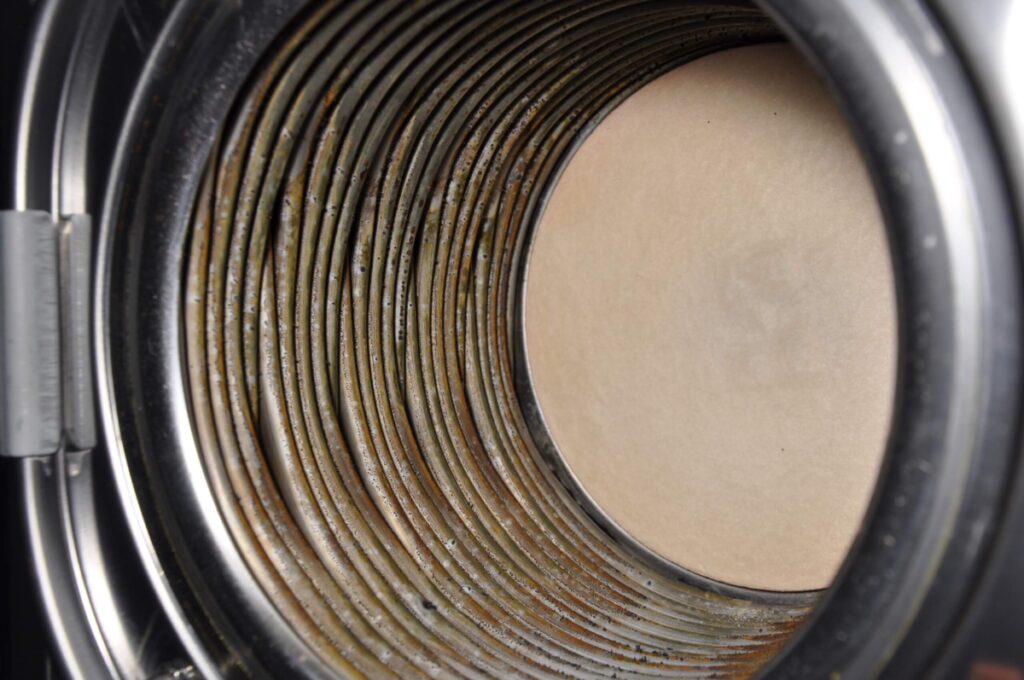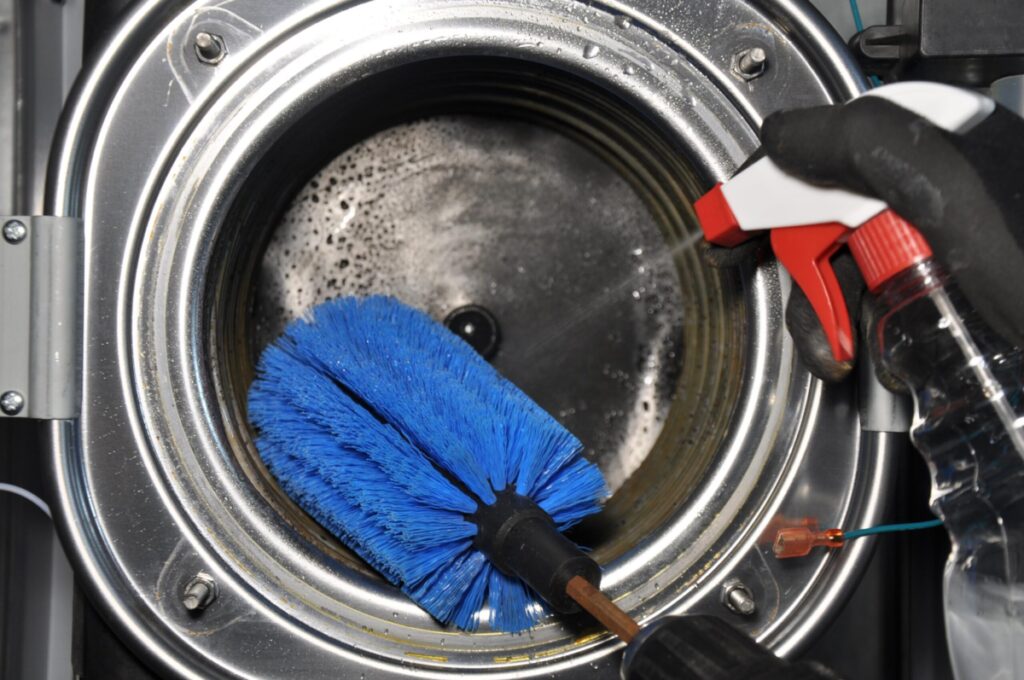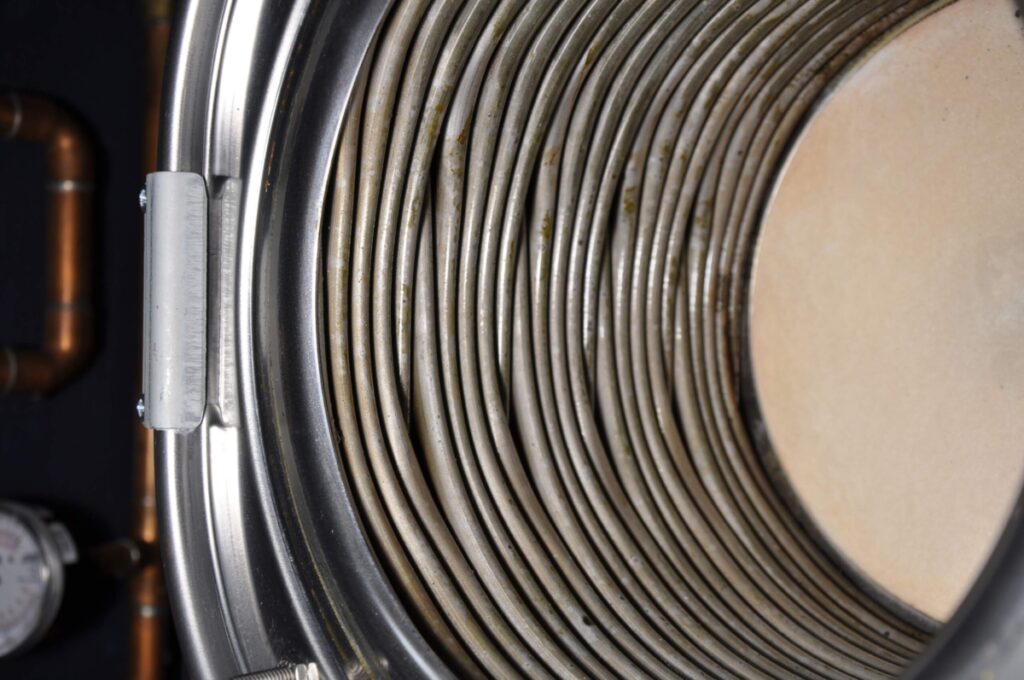 THE BURNER
The burner is the heart of your boiler, just like the engine is the heart of your car. It's responsible for igniting the fuel and generating the heat that warms your home. Just like how an engine needs tune-ups, the burner also requires regular maintenance to ensure optimal performance. During a maintenance visit, a technician will clean the burner and inspect it for any signs of wear or damage. They will also check the spark plug and flame sensor. Neglecting the burner can lead to increased fuel consumption, and even dangerous carbon monoxide emissions. So be sure to schedule your annual maintenance with Blackrock HVAC to keep your burner and boiler running smoothly.
Below are some examples of NTI burner inspections.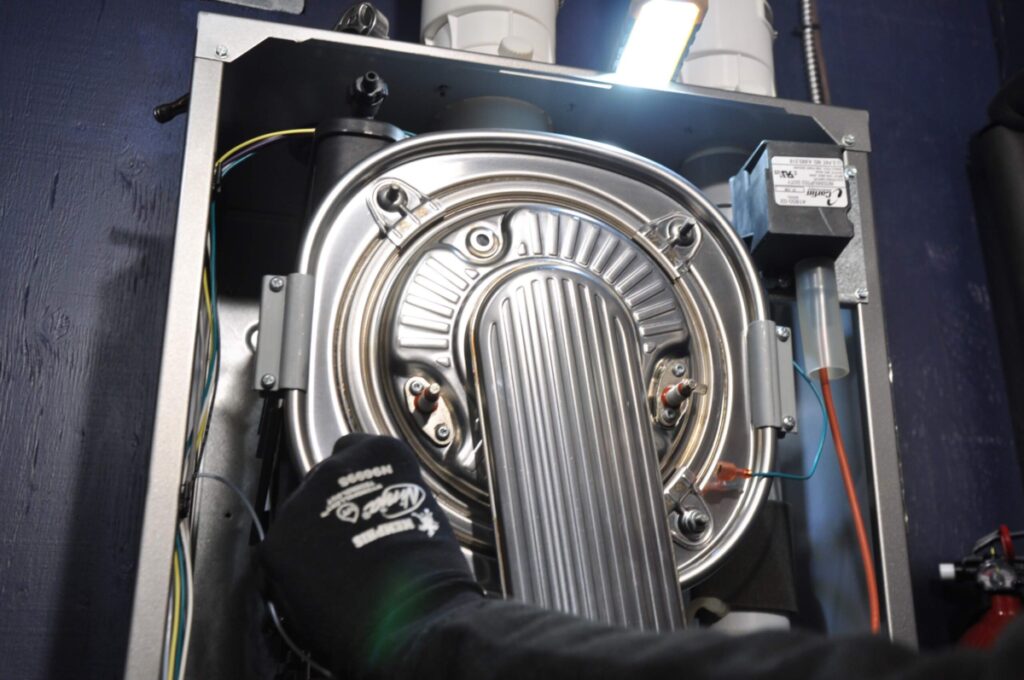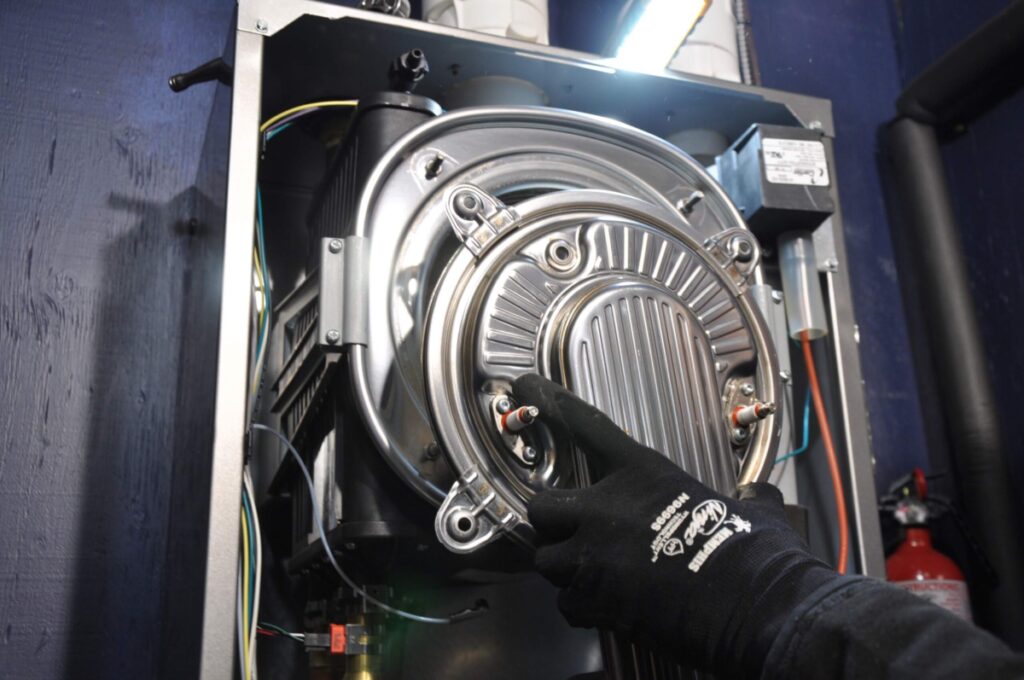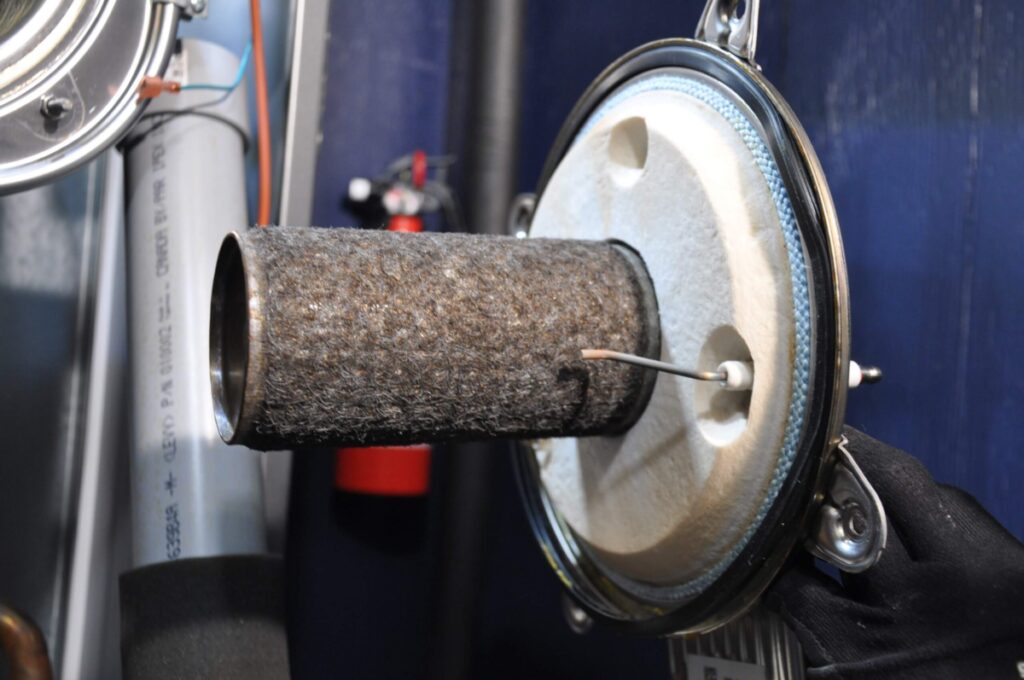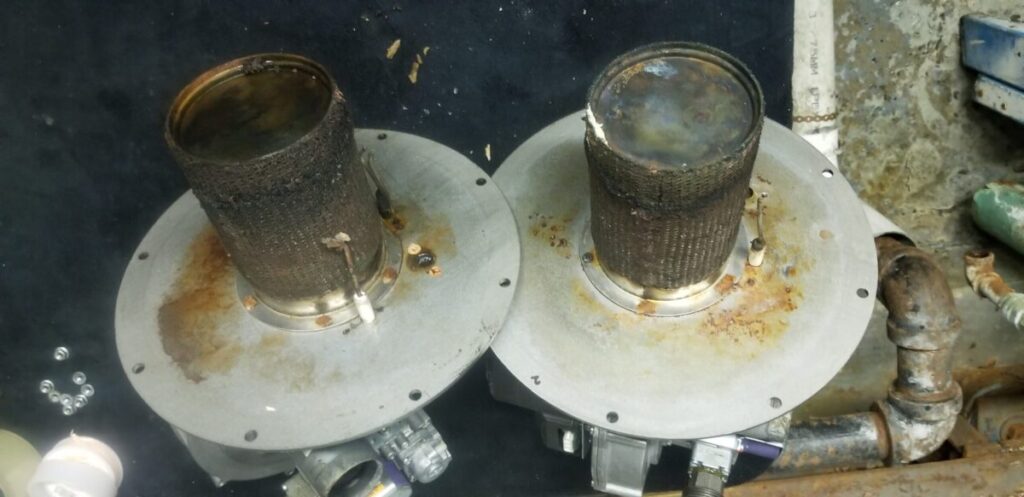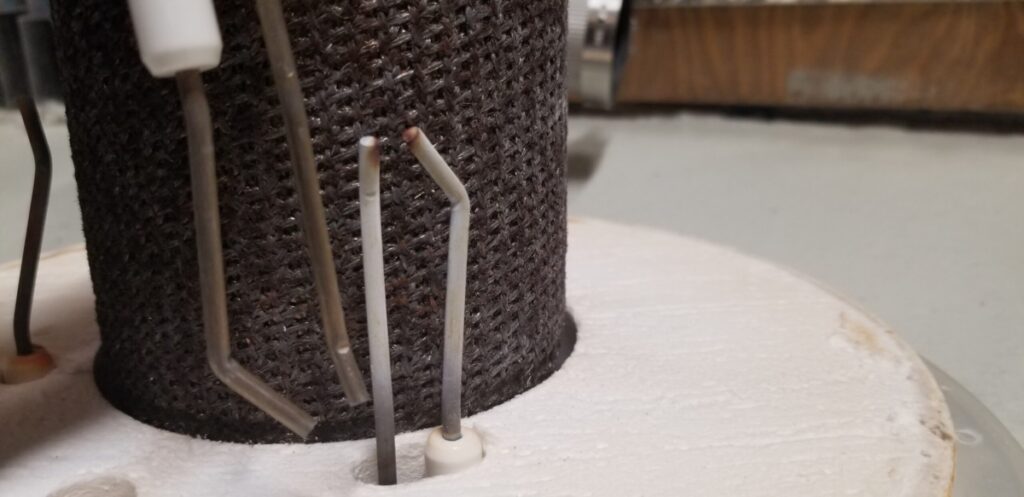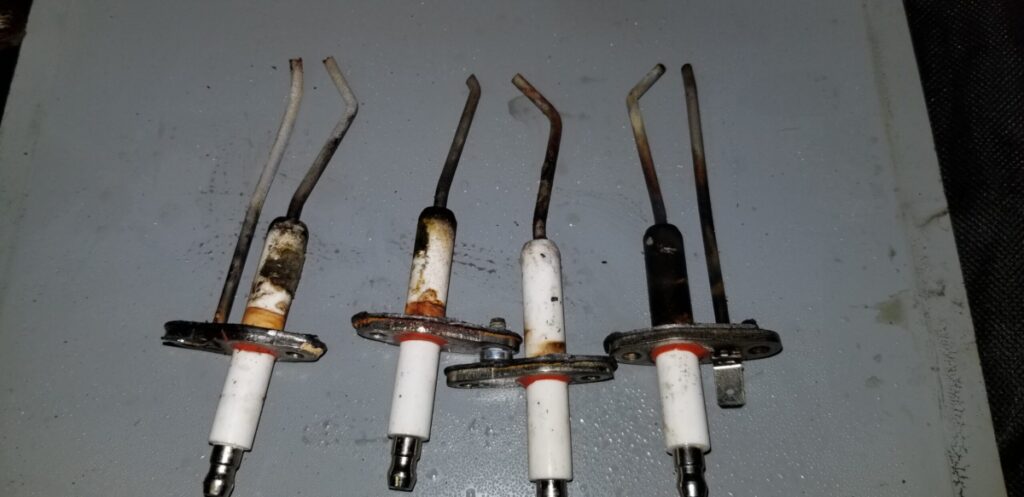 THE COMBUSTION ANALYSIS
If the technician you hired doesn't use a or own a combustion analyzer, you're only getting half the job done. A combustion analysis is an essential part of any heating boiler maintenance. During this process, a professional tech will test the boiler's combustion efficiency, flue gas temperature, and carbon monoxide levels. The goal is to ensure that the boiler is burning fuel efficiently and safely. A poorly adjusted boiler can result in decreased efficiency, higher fuel bills, and even dangerous carbon monoxide levels. Therefore, it is crucial to hire a qualified and experienced technician for this task. Additionally, make sure the company you choose has a good standing with the Technical Standards and Safety Authority (TSSA) to ensure that they comply with all the safety regulations and guidelines. Don't take any risks with your family's safety and your home's heating system, trust the professionals.
WHAT IF I OWN A COMBI BOILER?
If you're a homeowner with a combi boiler like the Tx151c, there is an additional step in the maintenance process that you should be aware of: descaling the plate heat exchanger. Over time, the plate heat exchanger accumulates scale and calcium buildup, which can reduce efficiency and cause damage to the system. To prevent this, it's important to have the plate heat exchanger cleaned regularly by a qualified technician using not just vinegar, but a phosphoric acid instead. Neglecting this maintenance step can lead to a range of issues, from reduced efficiency and higher energy bills to system breakdowns and costly repairs. Think of it like a coffee maker with a clogged filter: the buildup will impede the flow of water, leading to a weaker and less satisfying cup of coffee. Similarly, scale buildup in your combi boiler's plate heat exchanger will impede the flow of heat, leading to reduced efficiency and a cracked heat exchanger.
These pictures show a before and after combi boiler descaling. We use a professional grade highly concentrated solution of phosphoric acid which has shown itself to be superior to a vinegar/water mix. This is how you keep your boiler working longer!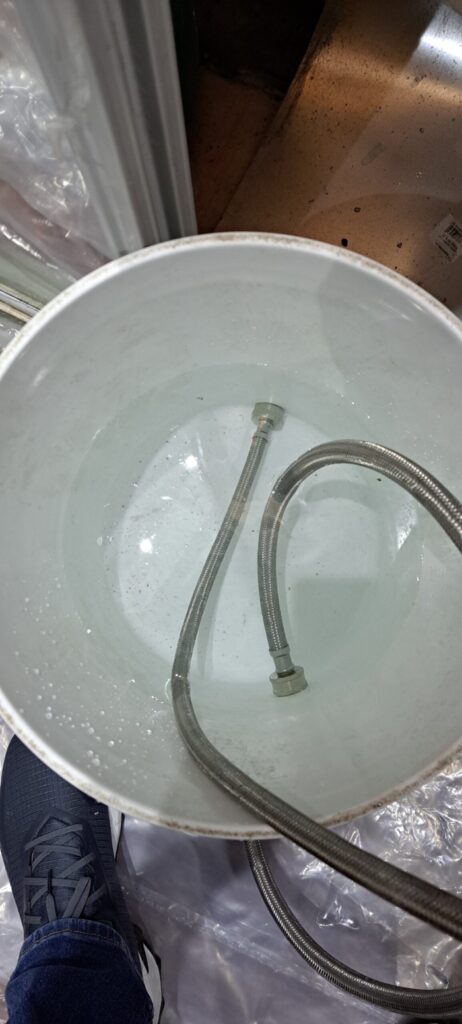 SUMMARY
As a homeowner with an NTI brand boiler, you have made a wise investment in a reliable and energy-efficient heating system. However, regular maintenance is crucial to ensure your boiler runs efficiently, prevent costly repairs, and avoid safety risks. Maintenance includes cleaning the heat exchanger, drain, interior cabinet, performing a combustion analysis, and, if you have a combi boiler, descaling the plate heat exchanger. Hiring a professional and TSSA-certified technician ensures your boiler is well-maintained and safe to operate. Don't ignore these essential maintenance steps, as they will help extend the lifespan of your boiler and ensure it runs at peak performance for years to come. Remember, your boiler is like a high-performance car engine, and just like you wouldn't neglect your car's engine, you shouldn't neglect your boiler. Contact us to schedule your annual maintenance today and keep your home warm and comfortable all winter long!
HOW TO FIND MY NTI MODEL #
You'll be pleased to know that finding your model and serial numbers is a breeze. Simply locate the large sticker on the top right side (sometimes left on newer units) of your boiler cabinet, and you'll have all the important information you need. It's a good idea to provide this information to your technician before they arrive, as it will help them prepare and ensure a smooth maintenance process.
Don't wait, don't hesitate, book an appointment now before it's not too late!