No matter the size of your commercial space, you probably have a commercial rooftop unit. As they age, no matter the brand, they typically bring you more headaches and expenses in the form of complaints and costly repairs than reliable heating and cooling. The pictures and videos on this page are from our own installations to show property owners and managers how Blackrock HVAC can safely and successfully replace and install your rooftop unit(s) in the Greater Toronto Area.
We're serious about the reliability of your HVAC unit, book an initial consultation to discuss the options for your building.
Trane RTU / 400,000 BTUH / 15 Ton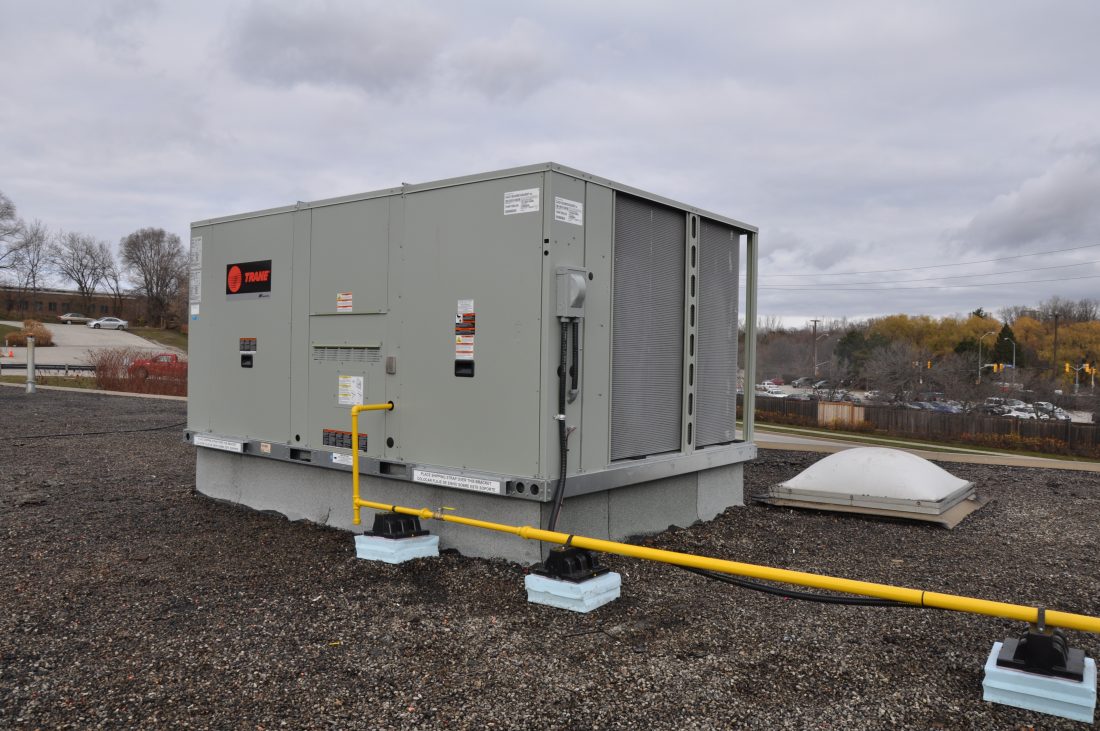 We've been involved with rooftop units since 1998 and have serviced every brand out there. Our decision on brands for new installations comes from decades of experience in the field. Our aim is to provide you with a reliable machine with great warranty so you only see us in the spring and fall for filter changes!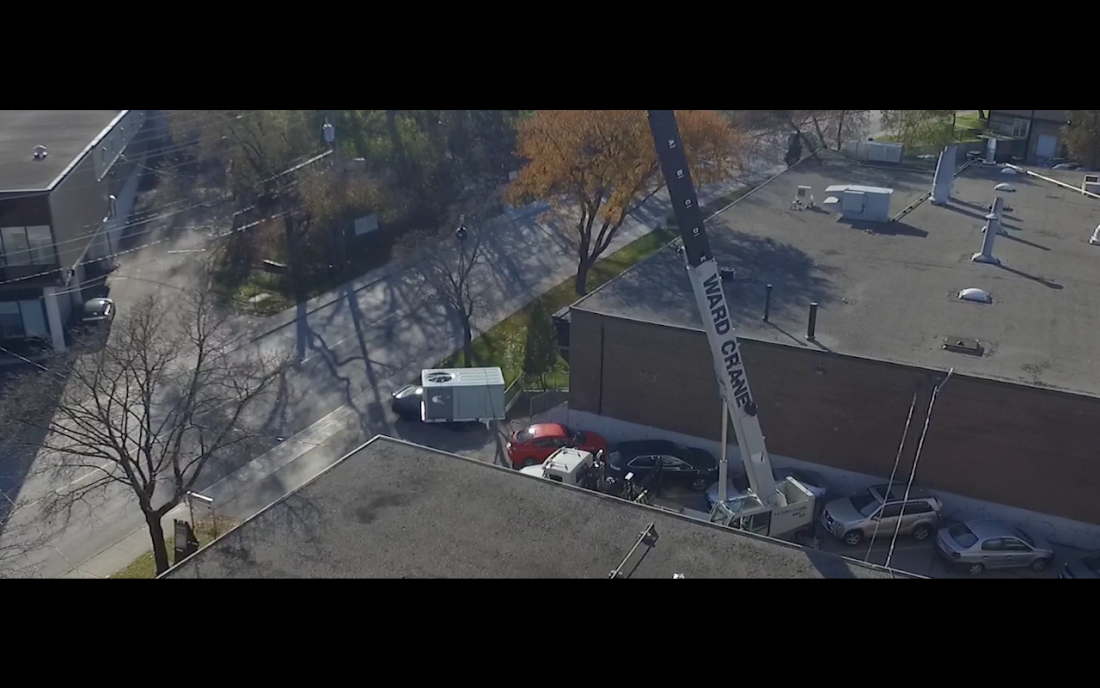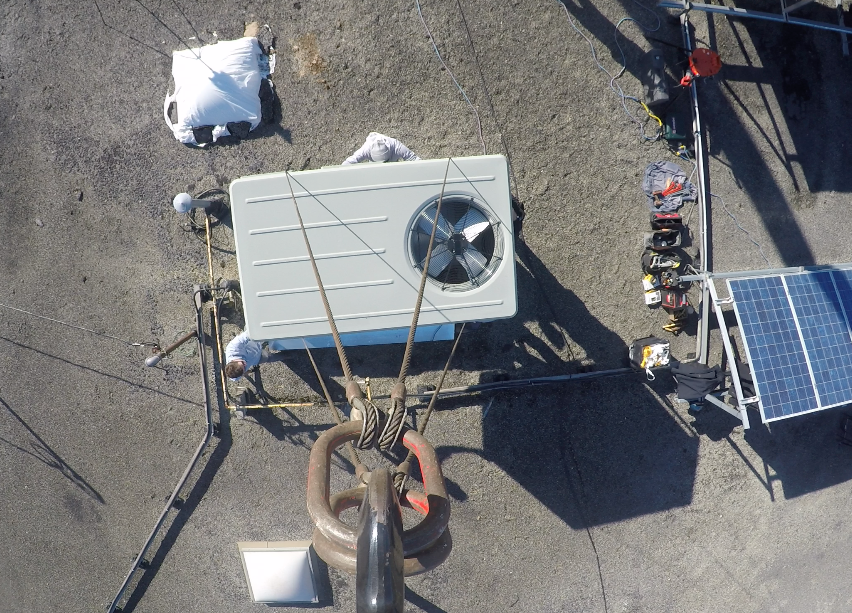 Our Rooftop Installations Include:
WSIB clearance certificate,
Hiring & scheduling a crane operator,
Supply & delivery of new rooftop unit,
Ordering a new adapter curb if needed,
Removal & recycling of scrap metal,
Connecting & painting gas lines,
High voltage electrical connections,
New thermostat of your choice,
Documented start-up & testing.
Cleaning up the job site!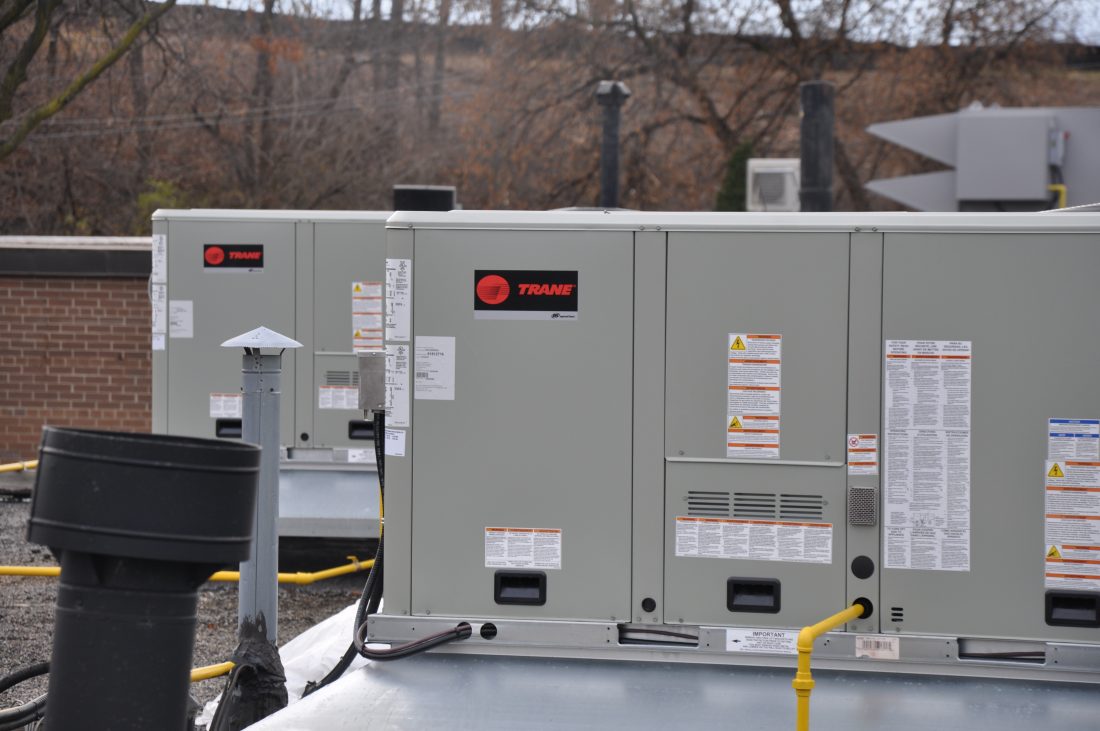 CONTACT US TO GET STARTED!
Here is another example of a commercial rooftop unit replacement.
The old RTU was a Trane that had a few years on it (almost twenty). Worst part is that every year the landlord would spend a few thousand dollars on repairs during the winter season, while also dealing with complaints from the tenants! In the spring he decided that a new unit would be more reliable and actually save him money after a break-even point of only a few years.
We installed the same brand, but an updated model. These two machines share the same footprint which allowed us to keep the existing curb and make the installation less costly. A professional crane operator was hired to hoist the unit onto the roof. Our team safely connected and painted the old rusty gas line. Electrical and thermostat wires were checked for integrity and reconnected inside the new heating and cooling unit. This landlord is happy because he hasn't called us for repair in two years now, just seasonal filter changes
TRANE RTU / 150,00 BTUH / 5 Ton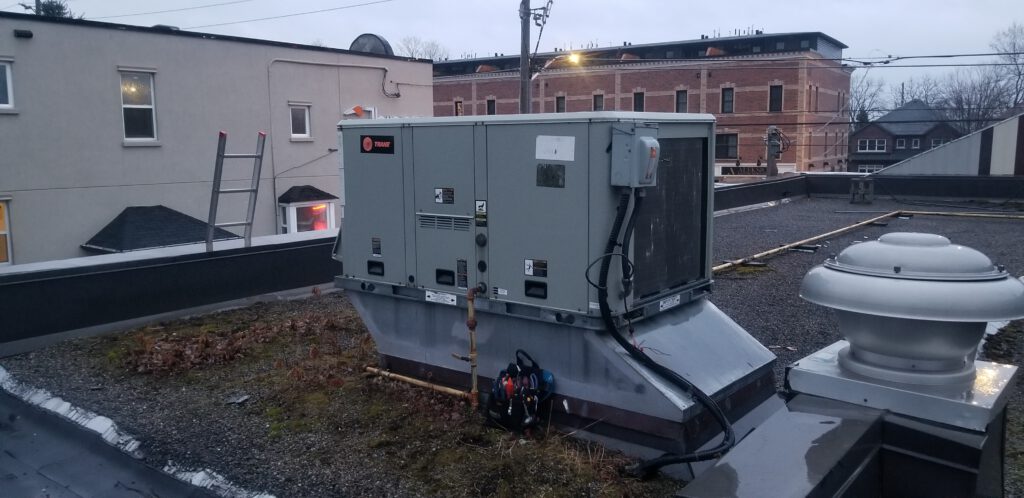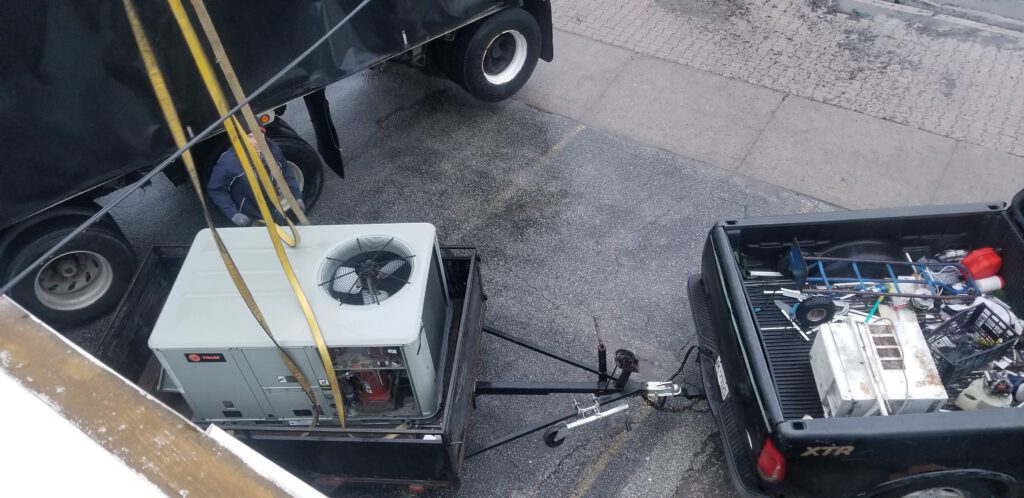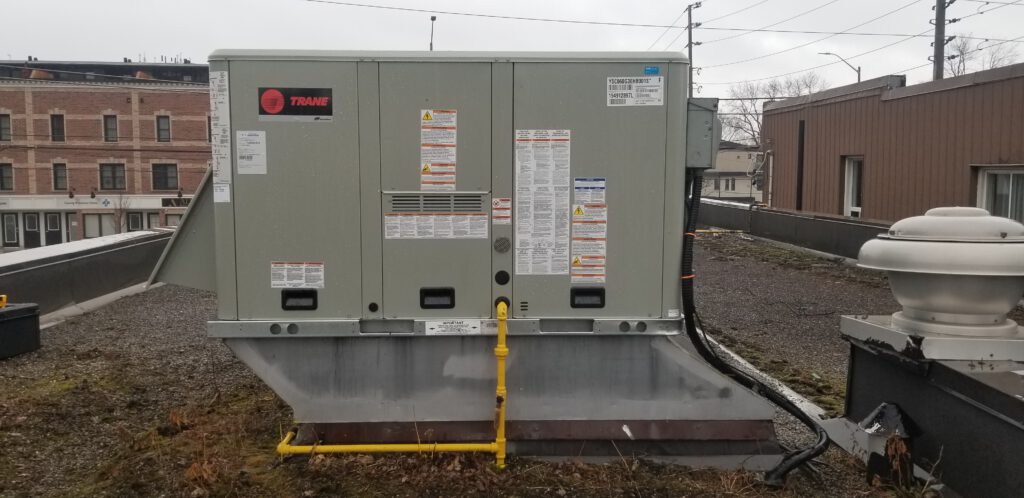 BOOK YOUR INITIAL CONSULTATION HERE TO GET STARTED.