Installed by Senior Technicians Agent C and Double 0.
Our team is camped on the North-West corner of Bloor St W & Royal York Rd, Etobicoke. You might have seen our black and white Ford Transit vans parked outside. You might have seen us sippin' on espressos or asking to pet your boston terrier!
---
Operation Gonell is the most exciting renovation to happen in this neighborhood, straight up. The local, ambitious, and talented builder/remodeler Will Gonell, makes his centre stage debut back into the Kingsway area. Spending four years away in other GTA neighbourhoods – building highly detailed custom homes – he comes back with a National Award under his belt and a fresh insight into how your home can be built.
HVAC & Mechanical Scope
Basement radiant heating.
Driveway snowmelting. 
Radiator removal and radiant heating on main & 2nd floor + gypsum Overpour.
Unico high-velocity system + fully dedicated HRV/ERV.
Custom mechanical room. 
BASEMENT RADIANT SYSTEM INSTALLATION
Today we've started to "rough-in" a future radiant floor warming system. The process begins once your gravel base is raked level and waterproofing is done. It consists of installing special insulation atop the gravel, and then piping on top of the insulation. We call the insulation "PEX Panels" because they come in 2×4′ sheets and have round "pucks" where your PEX piping gets pressed between. They click together to form a solid layer or "insulation system" plus they have a vapour barrier built in. We will then install a system of tubing that will carry hot water for heating.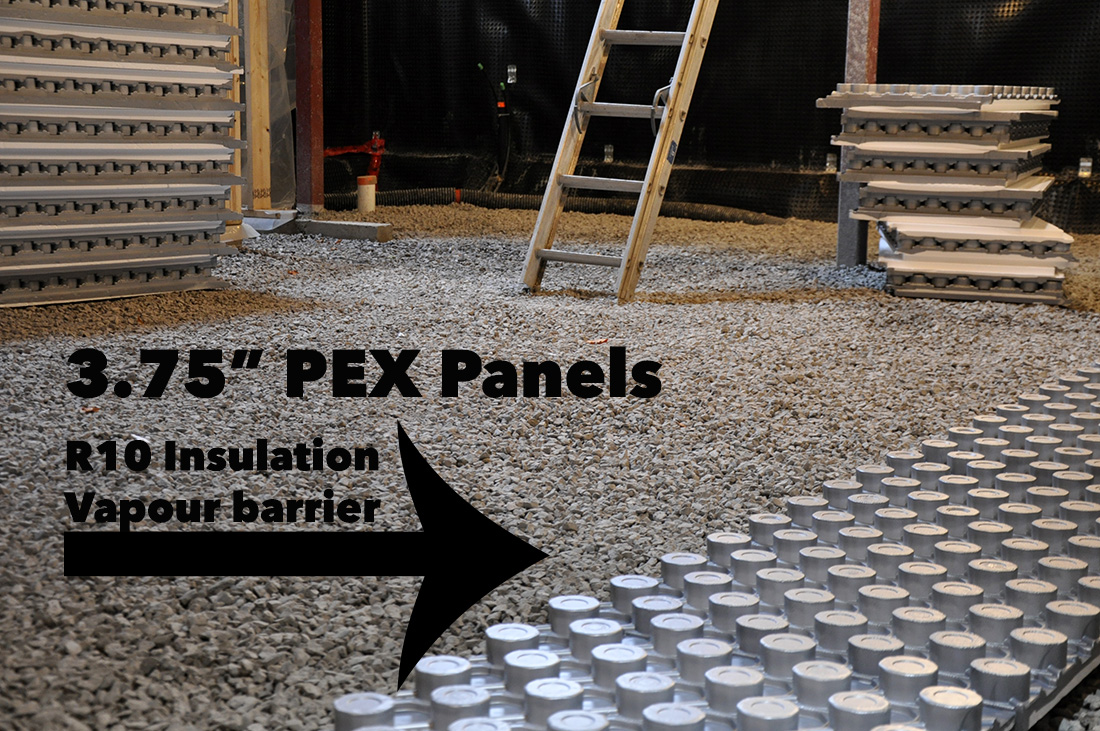 The height of these PEX panels is greater than the standard styrofoam sheet your uncle layed in his basement and you had to help him on that one Saturday. You really didn't want to do it because you had a party the night before, but cutting off the tips of 8,000 zip ties made it all worth it and it really sobered you up quick. The reasons to go with a 3.75″ tall panel are simple: 1. When radiant heating is your primary source of heat, the basement slab must have a minimum R10 insulation rating. 2. After switching to this method of pressing the PEX inside the "pucks" and not zip-tying on top, it greatly reduced the amount of punctures we had during the concrete pouring process.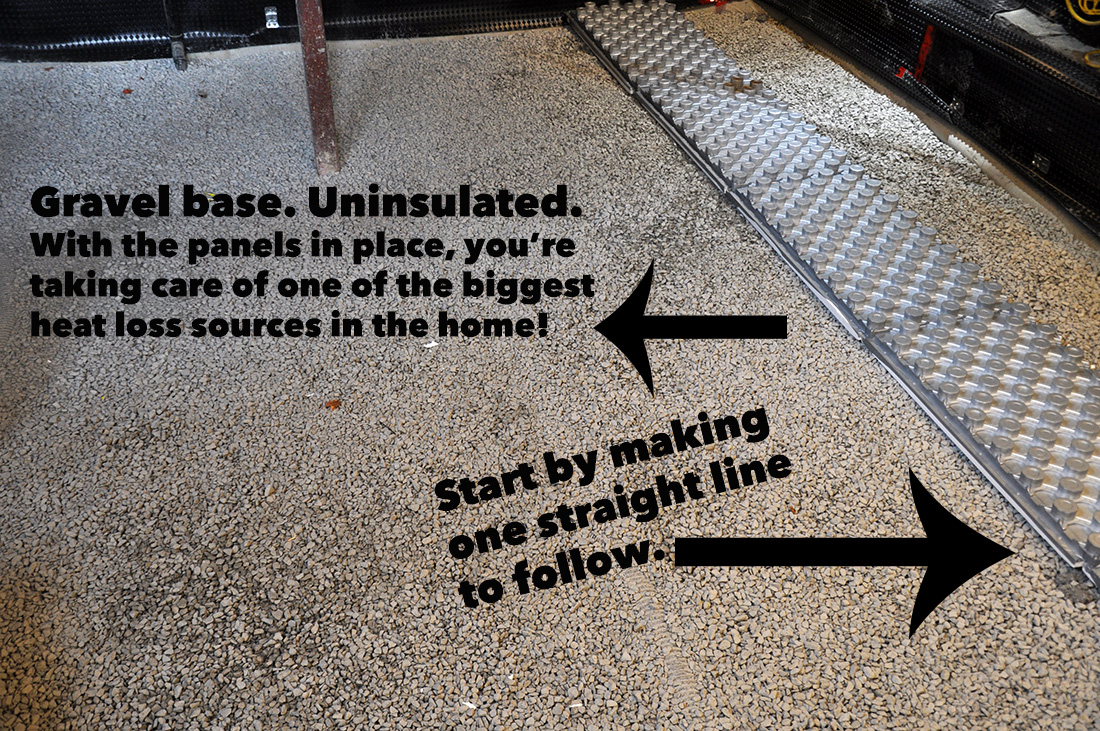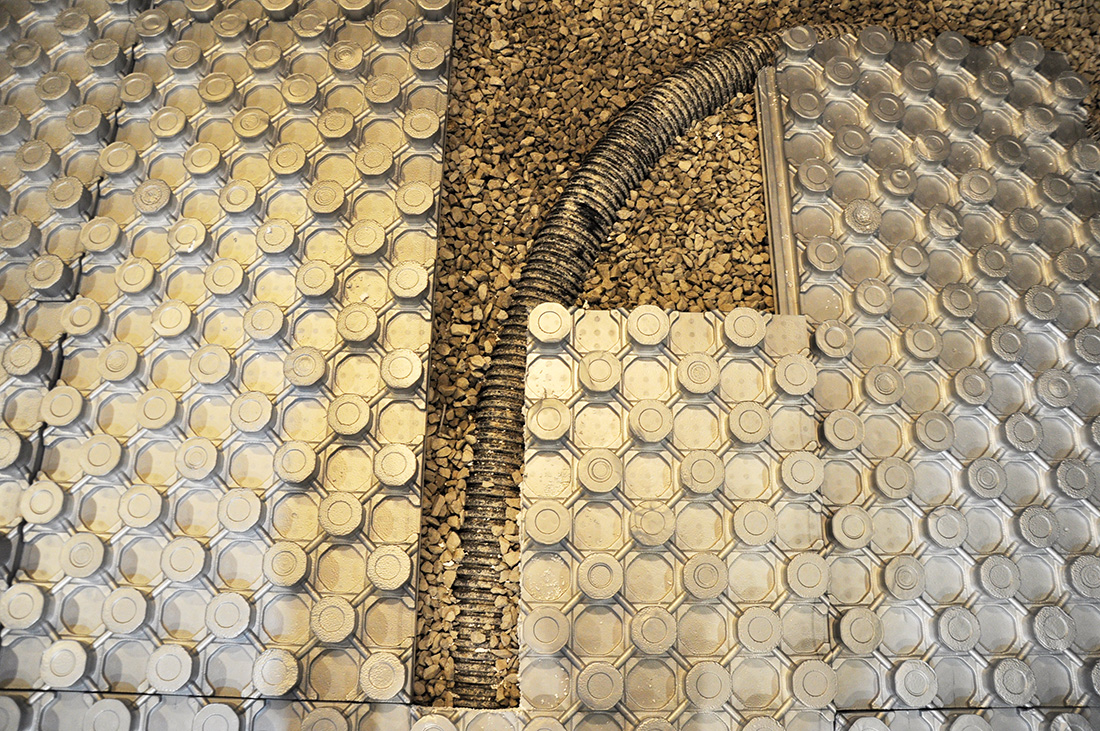 Your basement gravel base will never be perfectly clear of all pipes from drains, radon systems, or weeping tile. We carry rakes, shovels, and a meticulous eye for dangers. Most of these can be worked around, then any small gaps and cracks are filled with foam.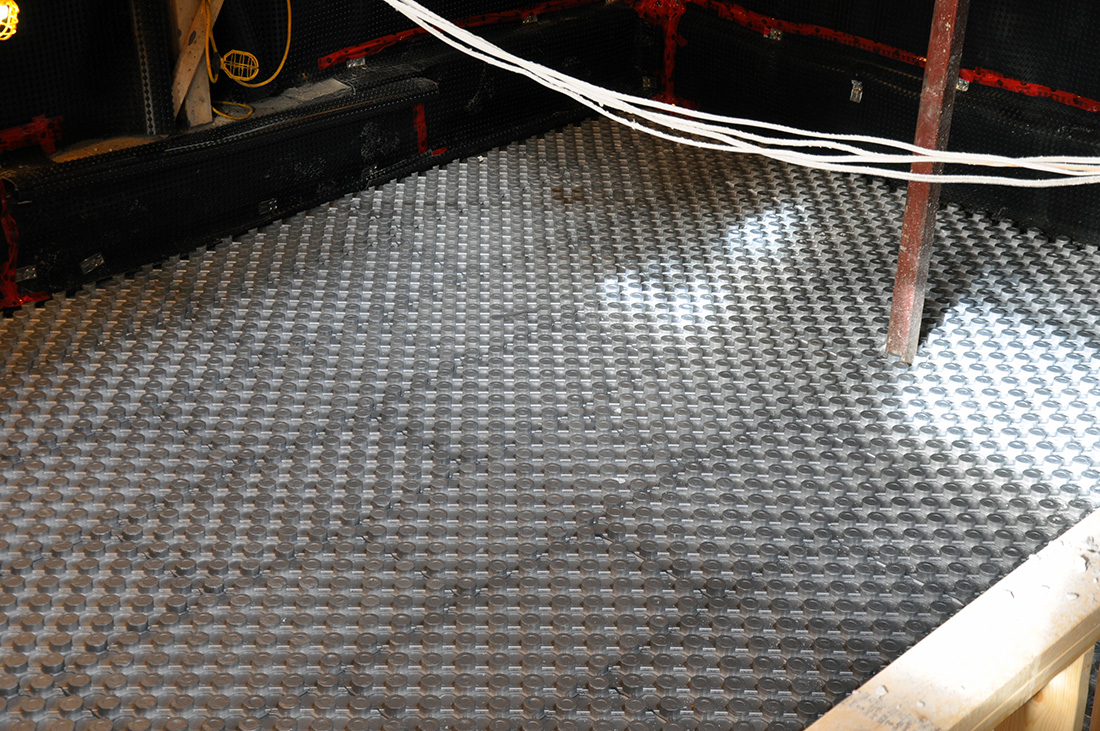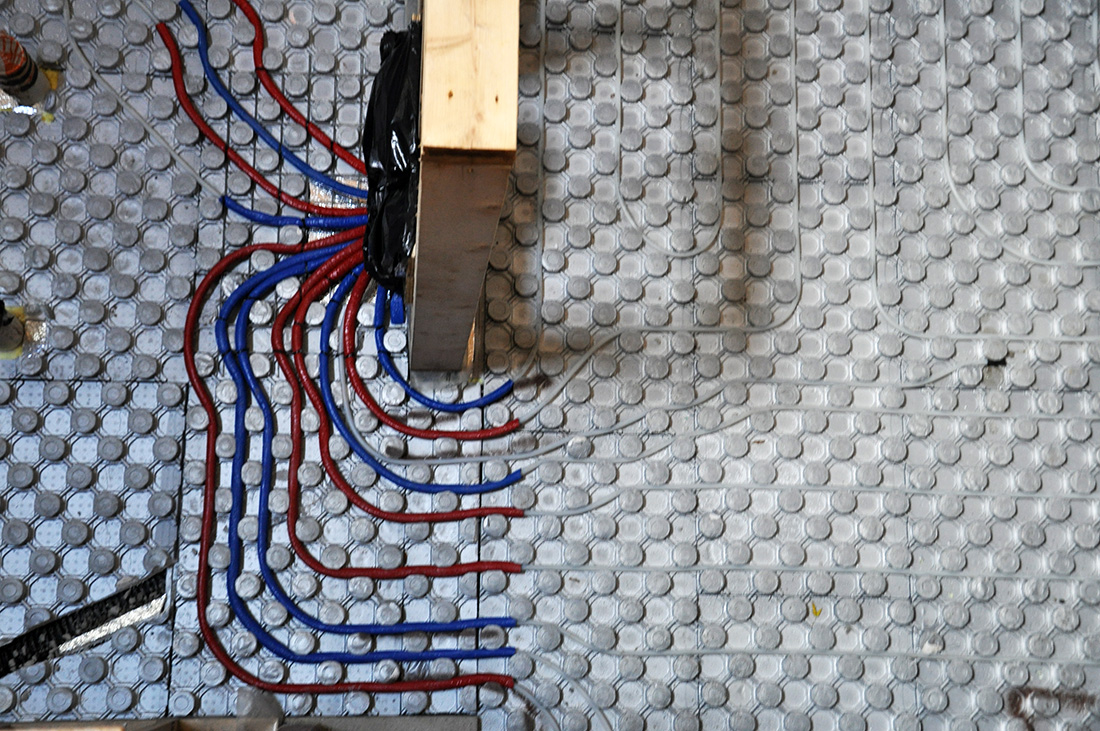 Today was a victorious day because of the innovative materials and pro technique that were meistered by both senior technicians on site. Let me explain…click here to learn how a hydronic radiant heating loop works. The embedded tubing will be the highway in which water will flow underneath the entire concrete slab. When using 1/2″ tubing (standard) you're only allowed a certain length before pressure will be lost and won't return back. Stagnant water like your son's stinky socks he leaves behind is no good here ok?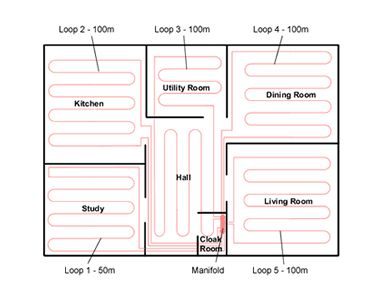 What to do when you reached your maximum limit but still have more basement to cover? You end up with loops. A total of six loops in this basement connect to a manifold/collector, or distribution centre. You now understand that water needs to supply and return from loops going into something called a manifold. Brilliant! You're a Grade A genius now, *in a Jeremy Clarkson voice* 

True Story: On Orest's day first day back from his 2017 Euro Tour Pt.2, he invited Agent C to The Yellow Cup Cafe in Etobicoke. Whilst eating their delicious sandwiches and having secret conversations, a German home renovation magazine finds itself onto the table. Orest goes on about how a reverse return loop layout should be the only way to go when installing floor heating. I kid you not. They both agreed – and the rule became from now on – to install reverse return heating loops every time!
Here is the page from the article. Notice where the arrow is pointing. Normally you would run your loops up and down the room until you're done. FALSCH! You could do better.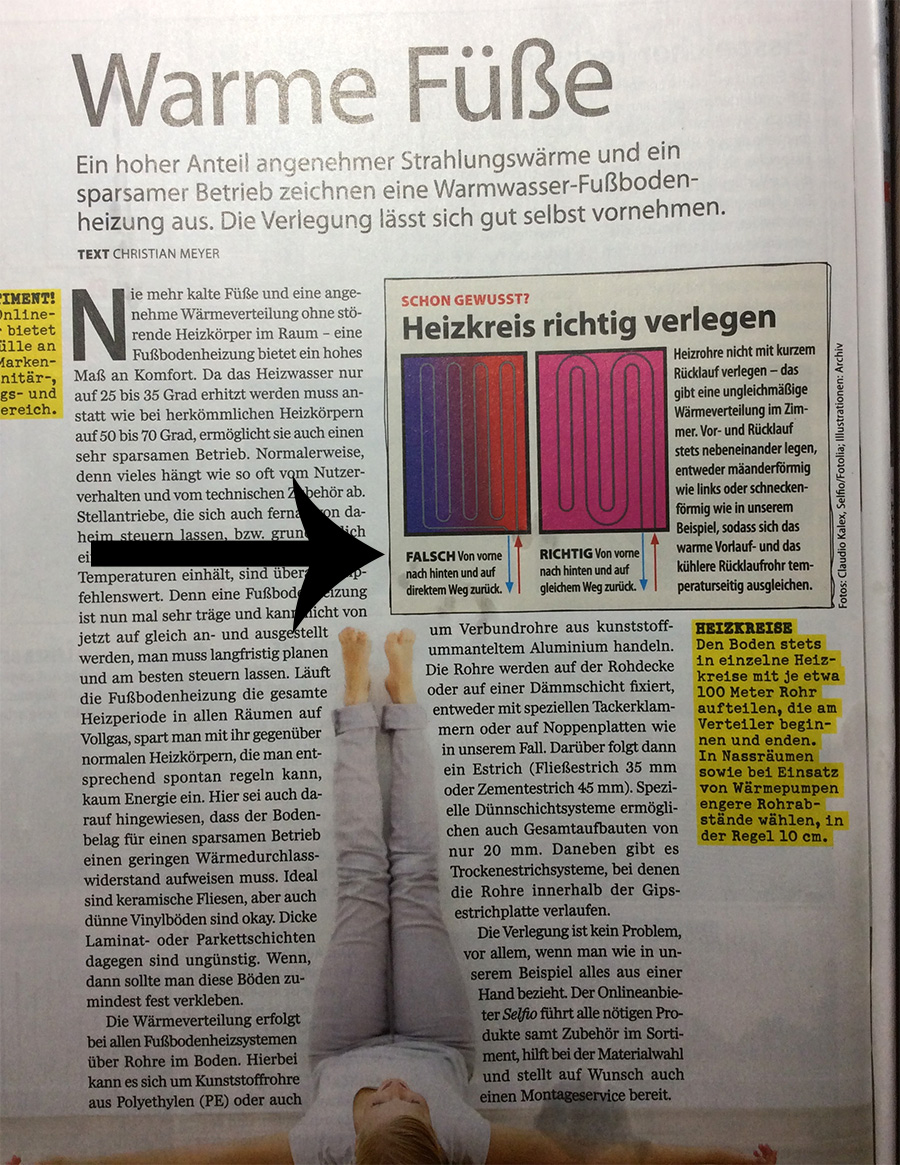 A reverse return layout method distributes the heat evenly across the slab. It achieves better comfort and more efficiency. All the European heating instagramers do it this way and it seems like North Americans are getting laughed at for once again being uneducated. This is one step towards building better Mechanical Rooms and gaining higher performance out of your boiler. So lets go buy some PEX, plan some loops, get layed, and have a party!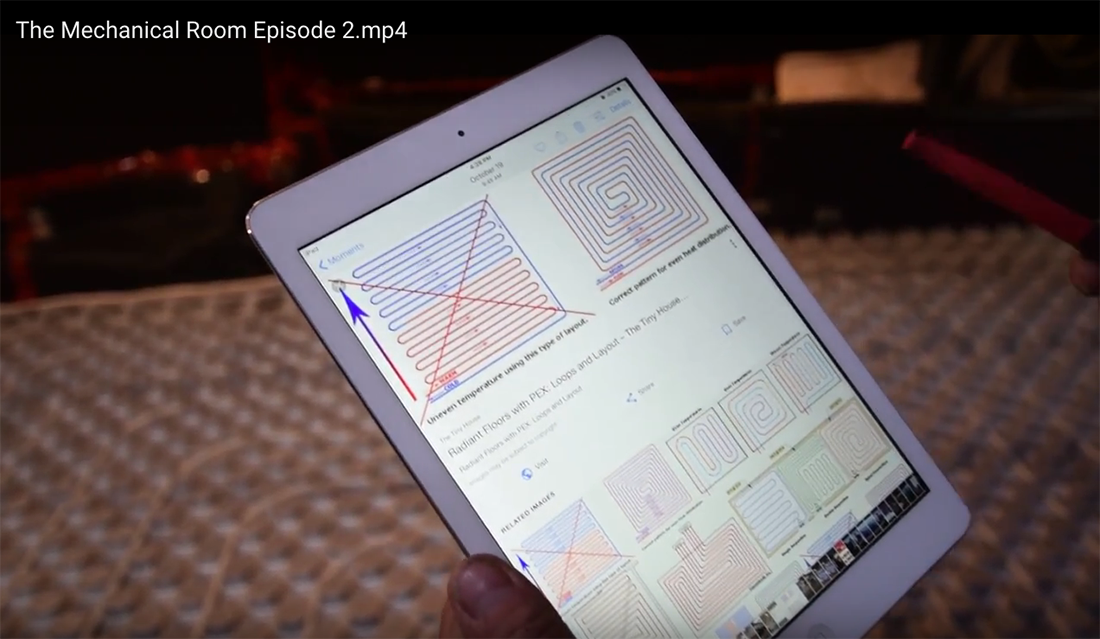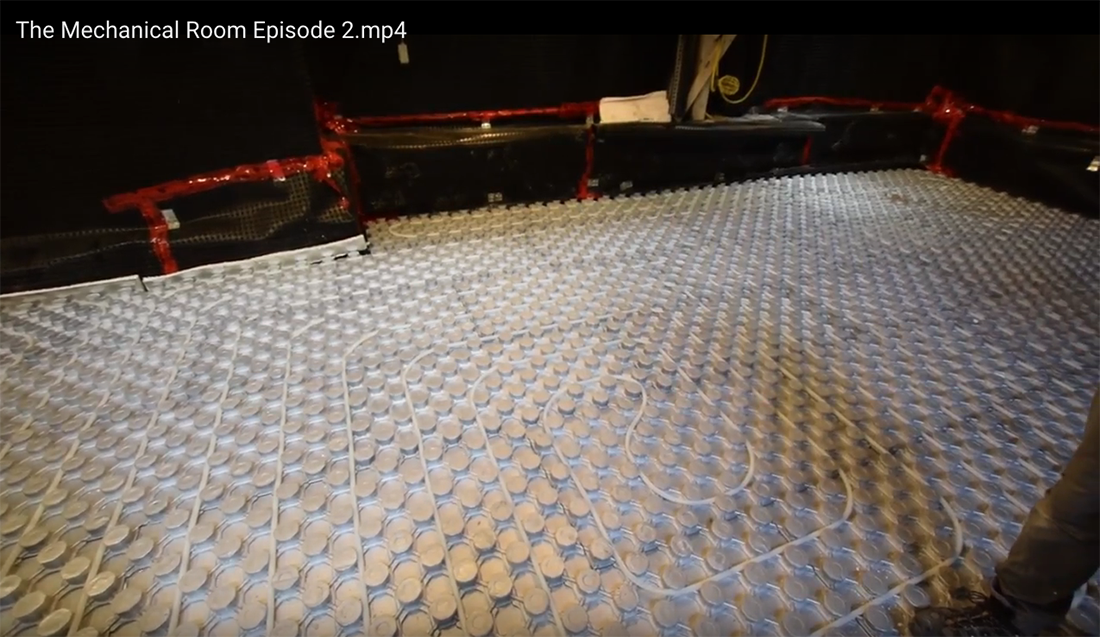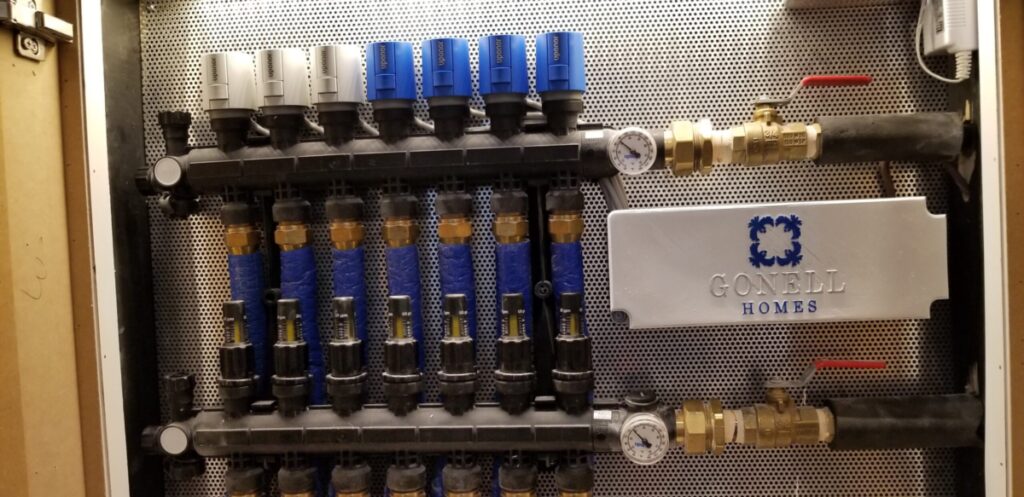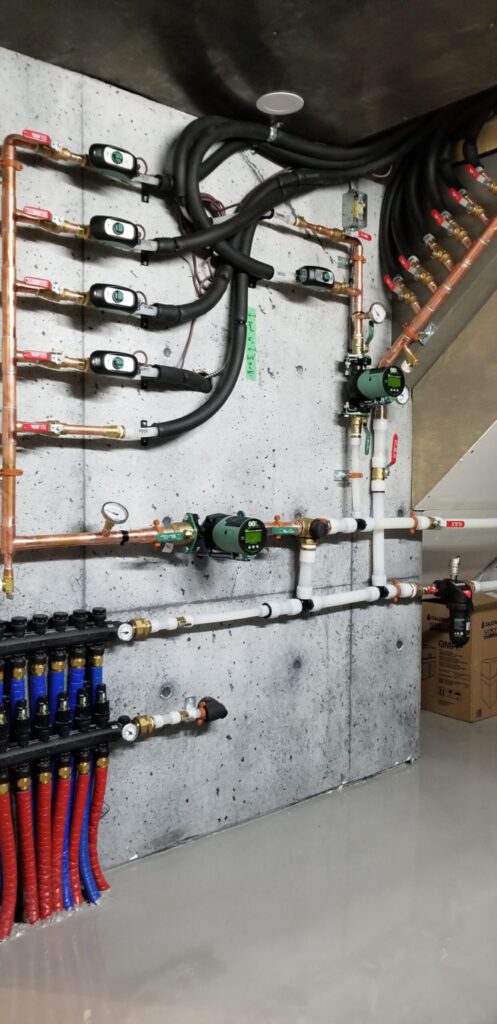 Please click the link to view our summary of Project Gonell.