Have you heard of Warmboard? It's a type of radiant heating system used in residential buildings that provides consistent and efficient heat throughout the space. The Warmboard panel is made of high-density plywood with channels for the radiant heating tubing to be installed. Warmboard-S is 1 1/8″ thick, 4×8′ panels, Douglas Fir 7 ply plywood and is used as a structural subfloor. Warmboard-R is 13/16″ thick, OSB, 2×4′ panels, and is commonly used in remodels.
Warmboard is known for its quick response time and efficient heat distribution thanks to the innovative upper aluminum layer. It works by circulating warm water through the tubing to radiate heat upwards into the room. It's an energy-efficient solution to traditional heating systems, providing comfort and cost savings. The panels can be customized to fit any room layout or size.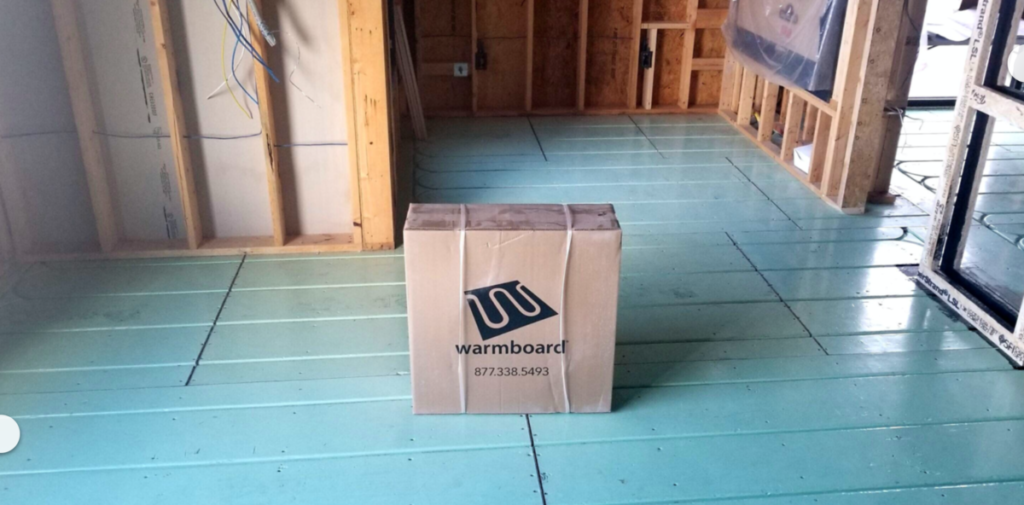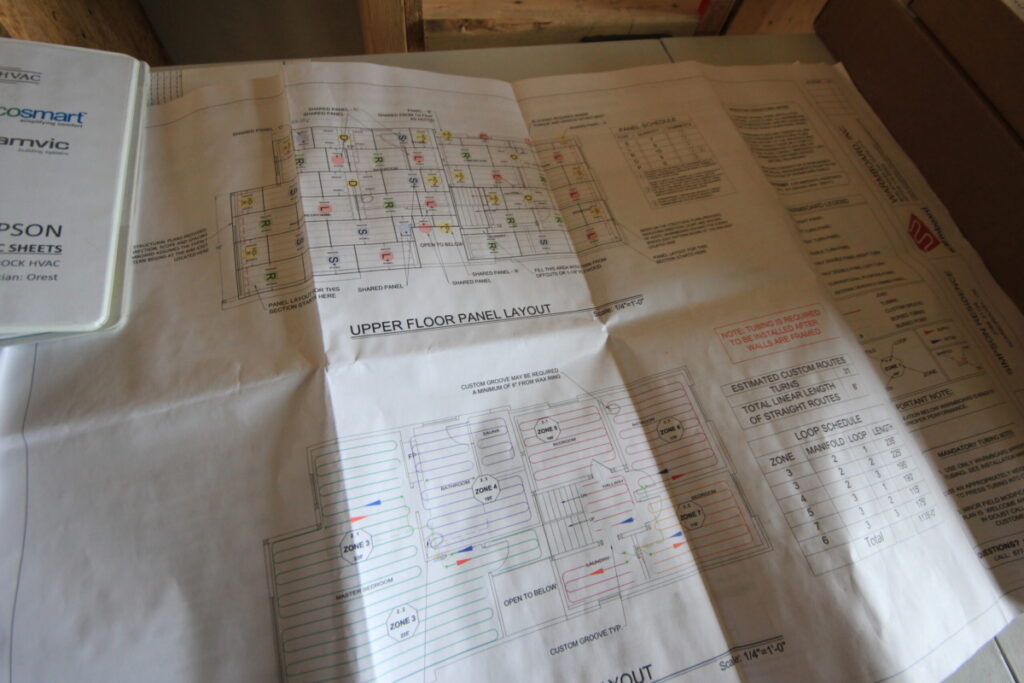 On your first day of installation, it's important to get organized on the job site. After the Warmboard panels have been installed by the framers, the next step is to install the tubing according to the layout provided by Warmboard. This layout is more important for the framers, but as a heating contractor, you should also use it to visualize the predetermined loop layouts and where to make router cuts in the panels (have a few black markers with you). Take the time to review the layout and ensure you understand it before starting the installation. It can be frustrating at first, and you may make some unnecessary cuts, but take them as practice. Organize your tools and materials in a way that's easy to access, and keep your work area clean and tidy (bring a good vacuum!). This will help you stay focused and efficient while working on the job site. Don't forget to order some food for dinner because the work can get addicting one you get in the zone and you'll likely be up late!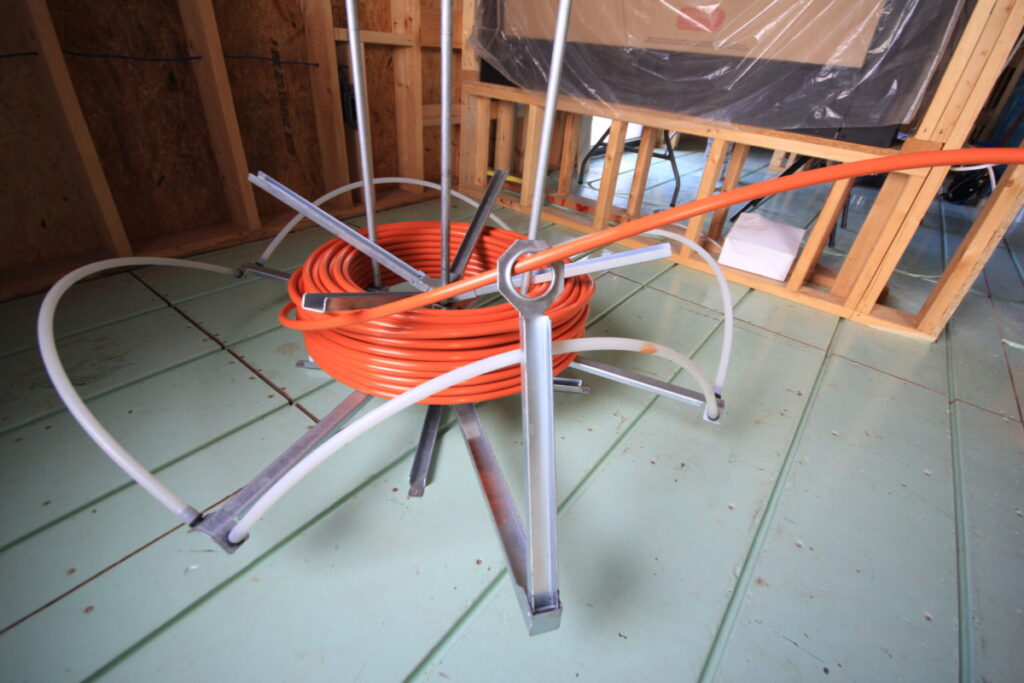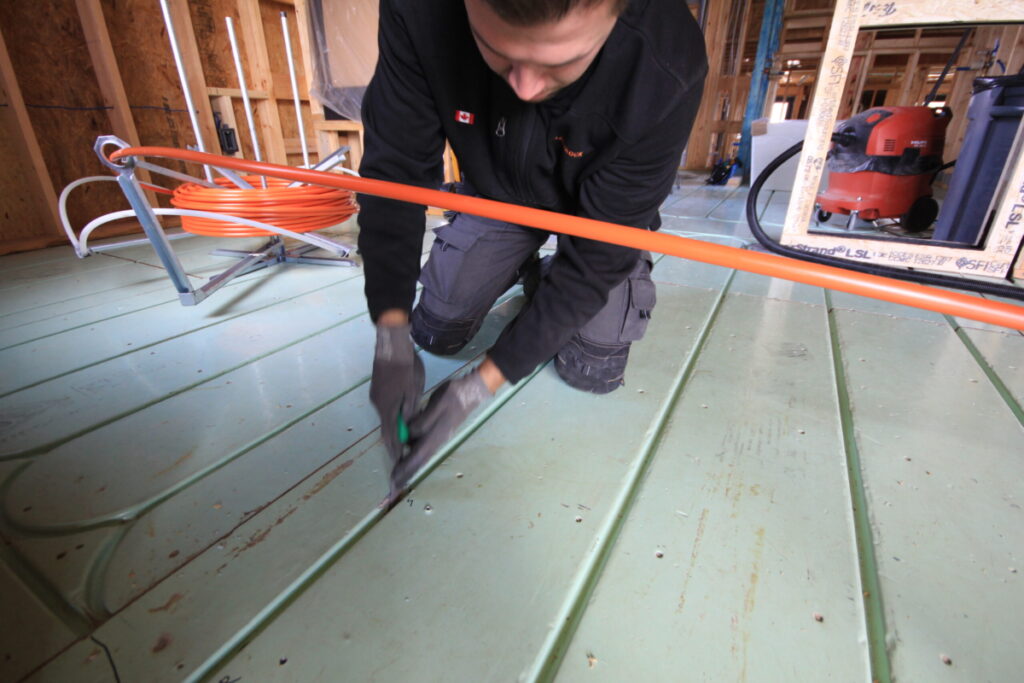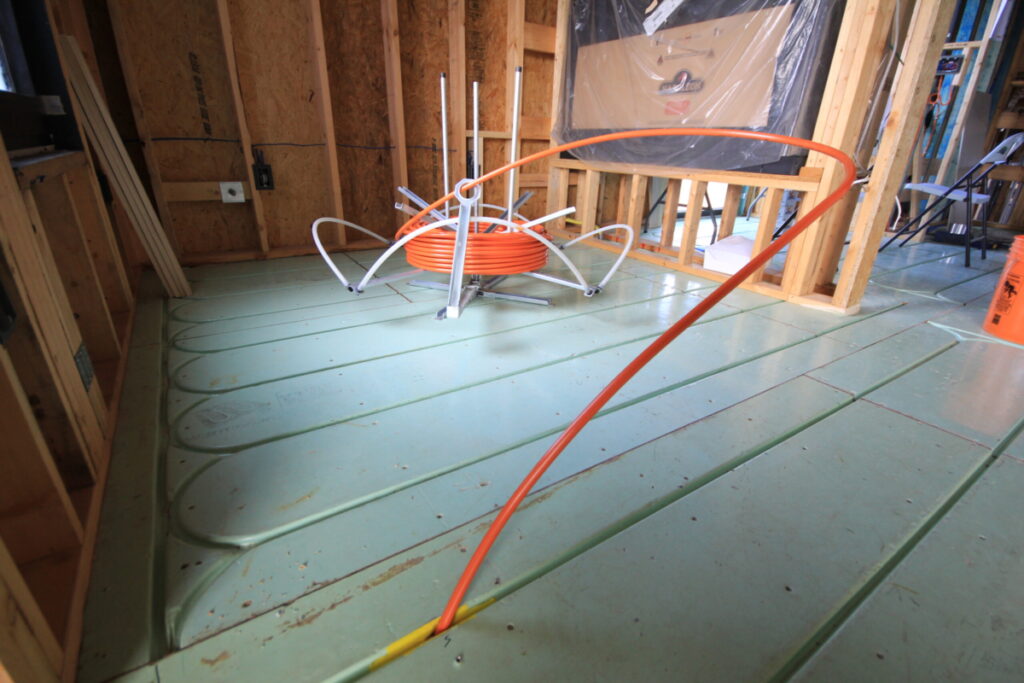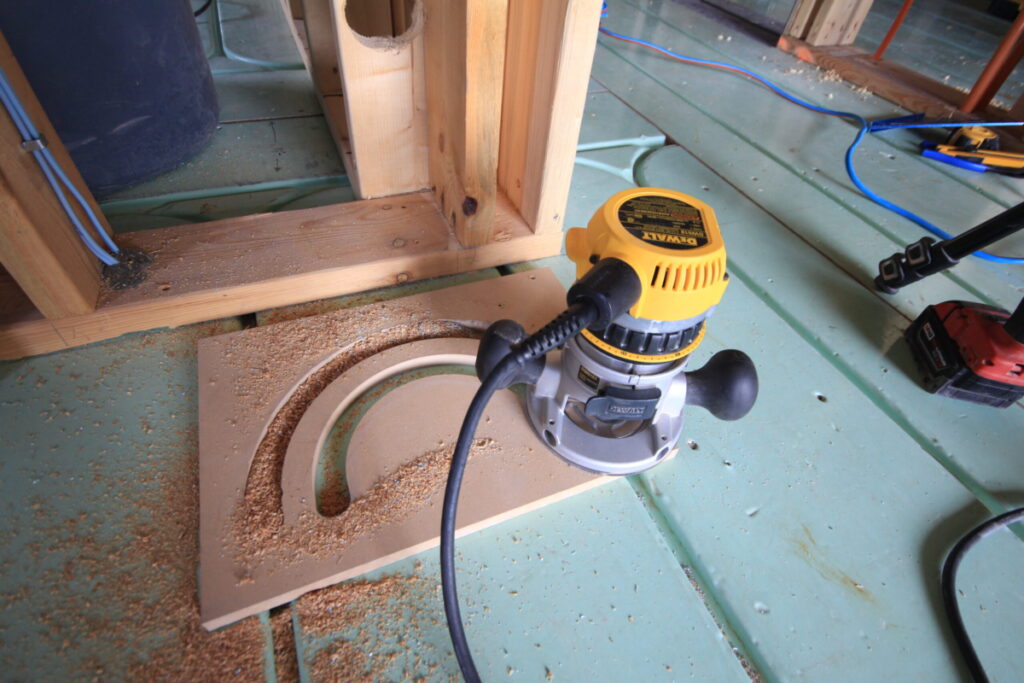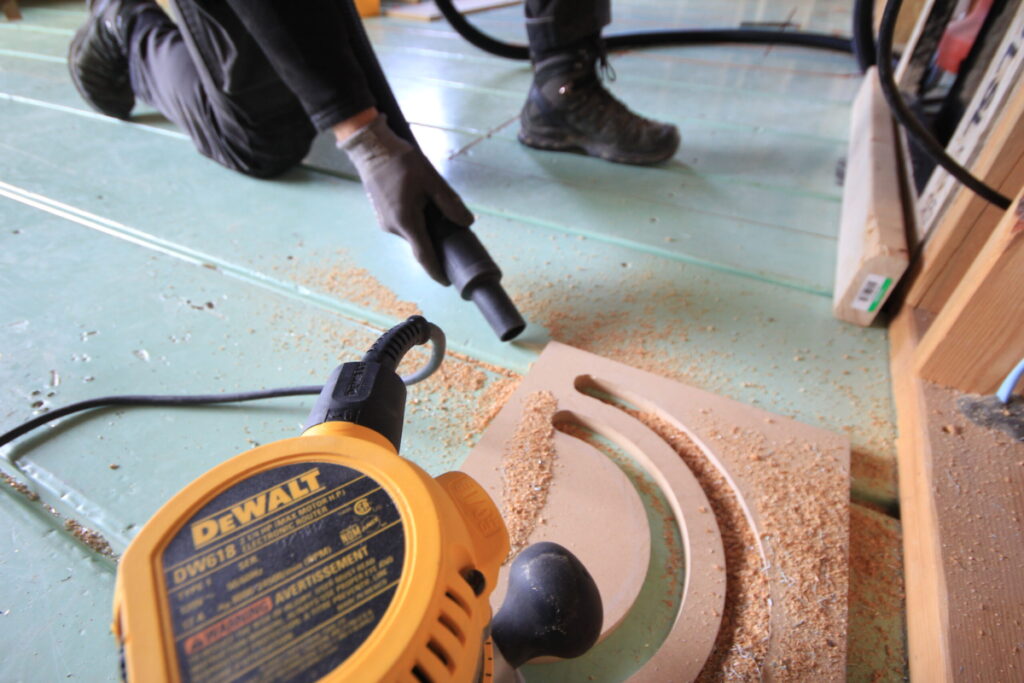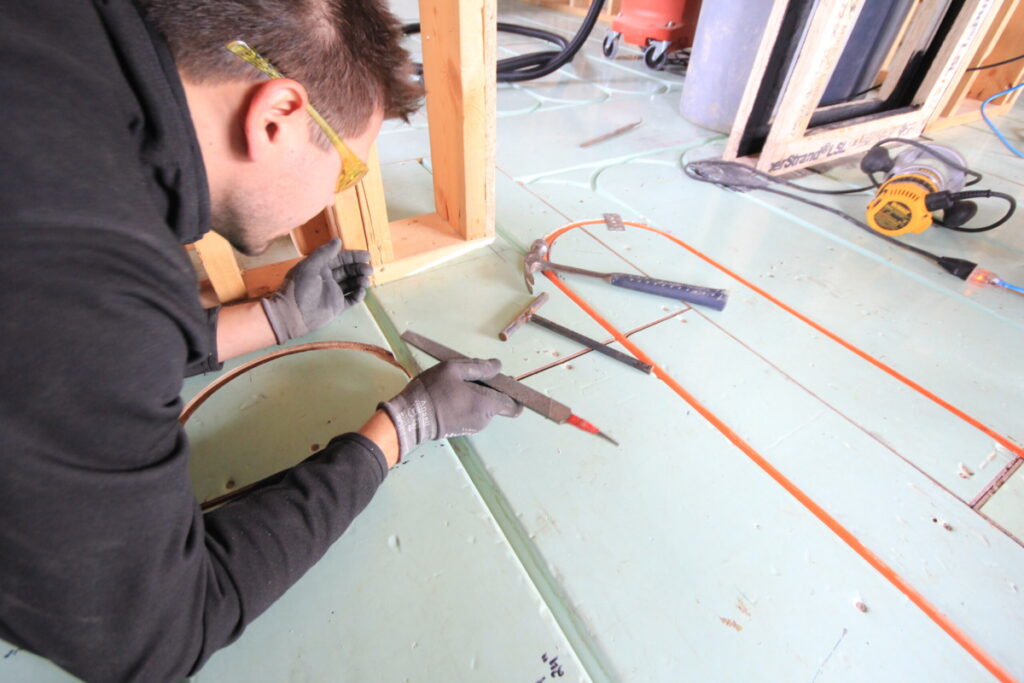 To make the necessary routes in the Warmboard panels for the tubing, you will need to buy a router (or two). Get yourself a heavy-duty router and a few bits because making all these cuts in the panels takes a serious toll on the tool. Additionally, it is important to make sure that the router is set to the correct depth for the tubing, which is typically 5/8″ for 1/2″ tubing. By using the right router and bit, you can ensure that the tubing routes are precise and accurate, which will lead to a successful installation of your Warmboard system. Remember to have a good heavy weight rubber mallet for installing the tubing into the groove.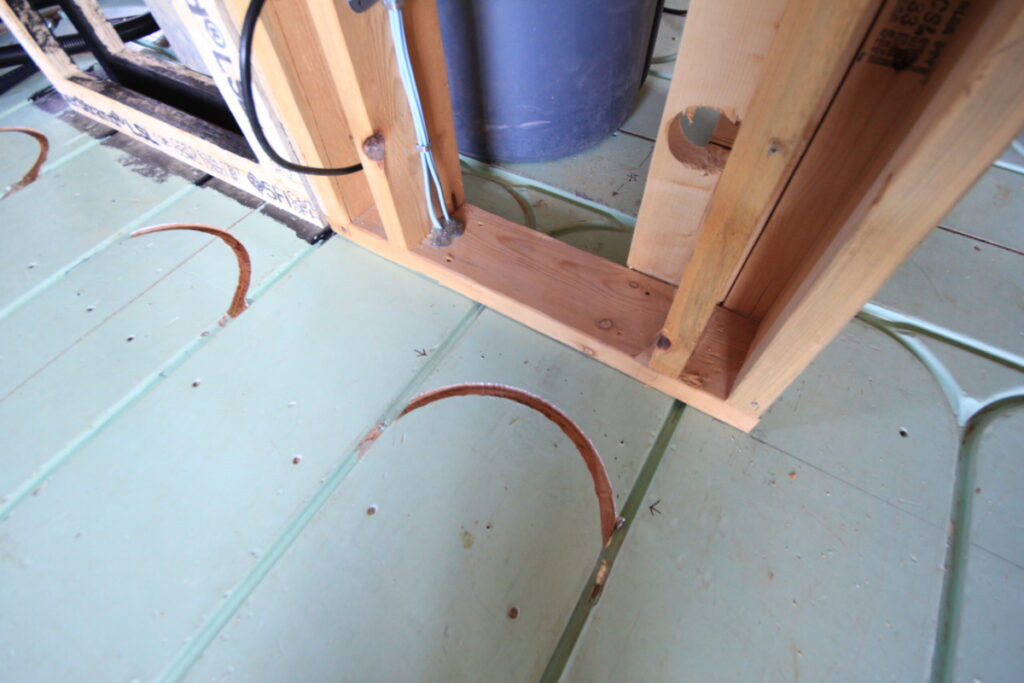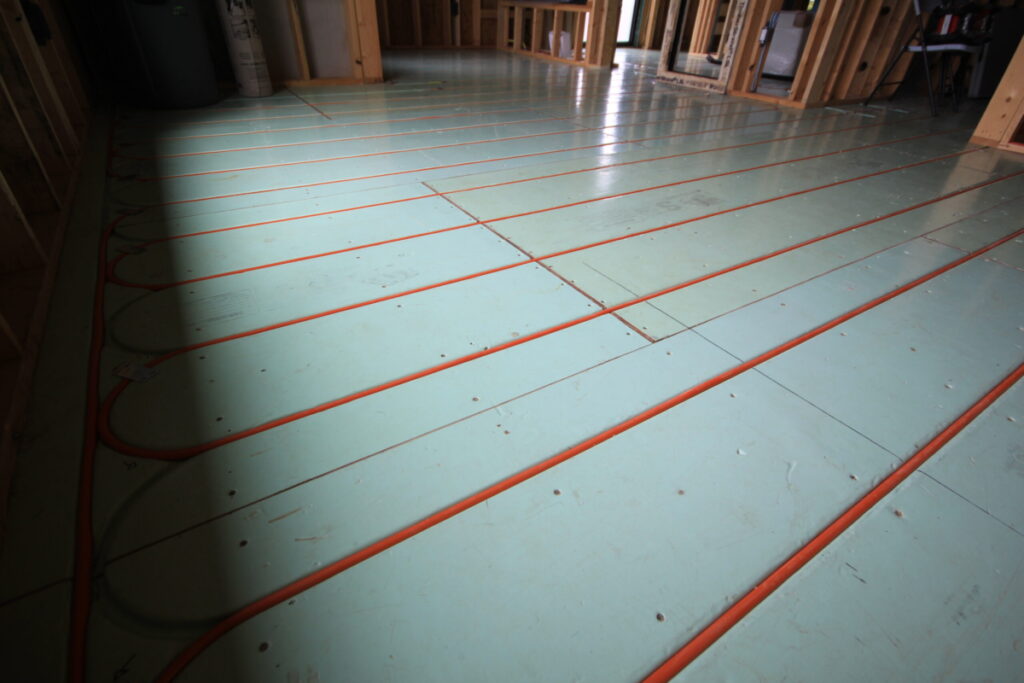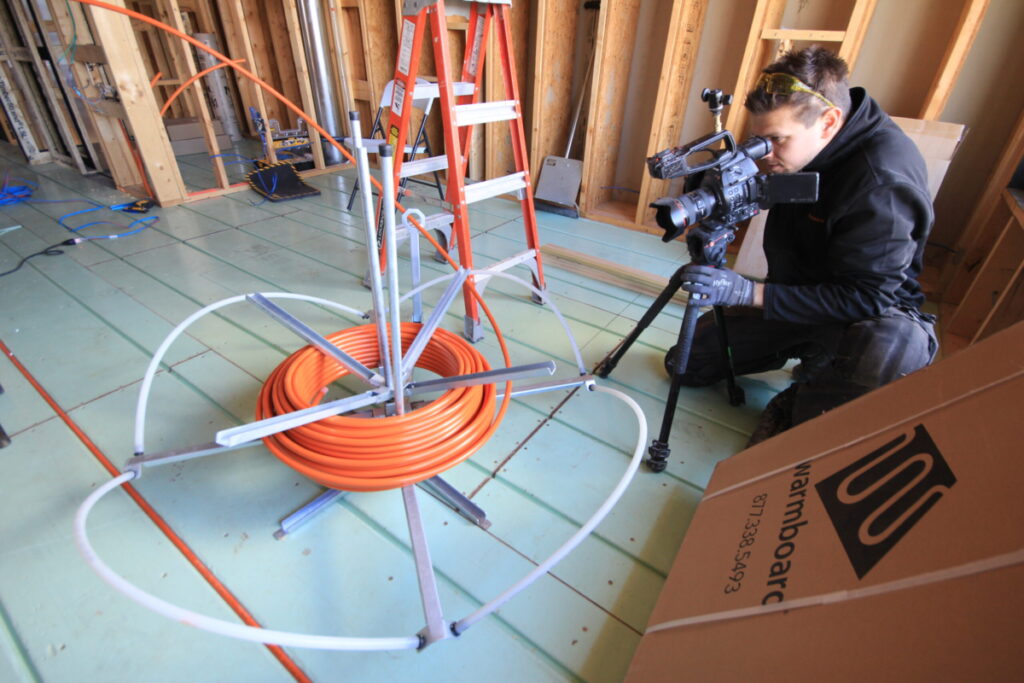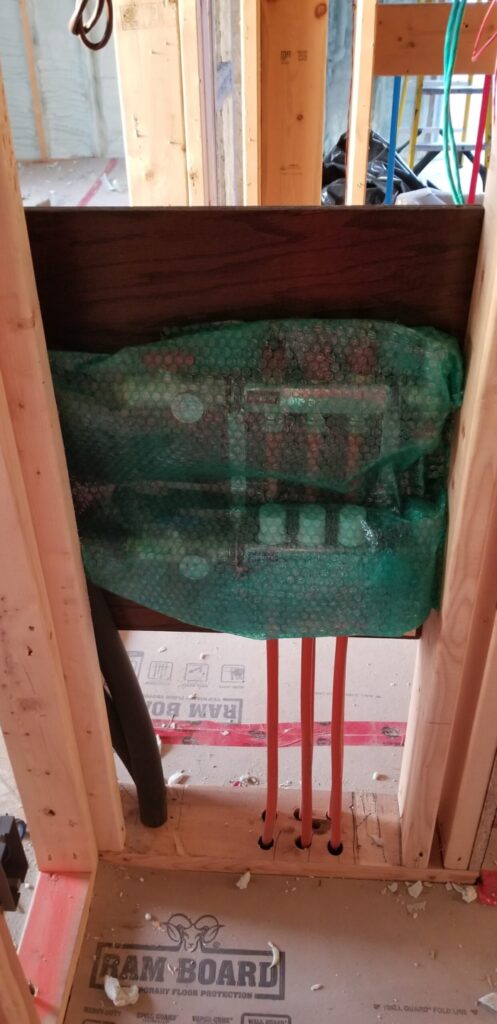 We start and end each loop at the manifold, which is located inside a closet wall. We mounted the manifold to a beautifully stained oak plywood, which will add to the visual appeal once the project is complete. To ensure the fitment of the tubing, we used protector plates at bends to hold down any pipe that may stick up, despite our precise cuts. These plates are almost flush with the floor, ensuring a smooth finish. It's crucial to pressure test the system before leaving the job site to guarantee its stability. Once completed, you'll have a sturdy Warmboard system that's ready for your preferred flooring.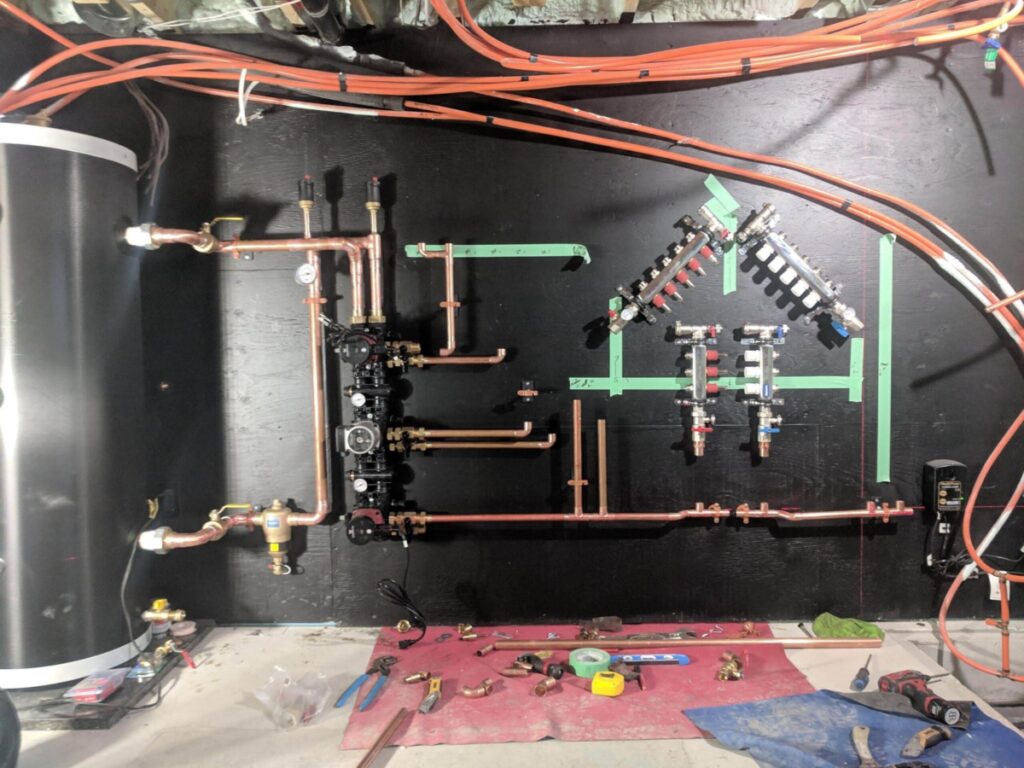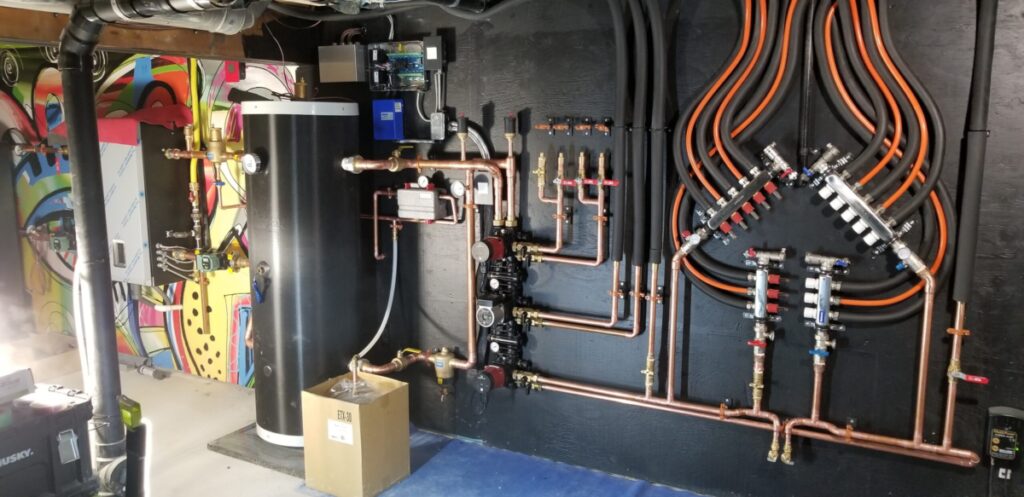 We had the pleasure of working with Simpson Properties Contracting Ltd on their modern home project, and we couldn't be more impressed with the innovative and new products they utilized to create such a beautiful and comfortable home. It's clear that Simpson Properties pays attention to detail, and this home is a true testament to their commitment to quality, craftsmanship, and accurate scheduling of trades. As their HVAC contractor, we were honored to be a part of the project and bring our expertise to the table. We also had the opportunity to build a custom mechanical room that included a fuel-efficient boiler mounted on a stunning Picasso mural, which will be discussed in another article. Thank you, Simpson Properties, for allowing us to be a part of your project and for your commitment to excellence!